Greyhound Racing Tips For Thursday 25th June 2009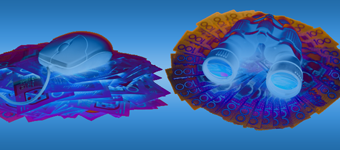 Welcome to Australian Racing Greyhound's free Greyhound Racing Tips for Thursday 25th June 2009 with Tips tonight from Sandown Park (Victoria), Dapto (New South Wales), Albion Park (Queensland), Angle Park (South Australia) and Mandurah (West Australia).
It doesn't get much better than this with Greyhound Racing coming our way from the Group 1 Laurels Final for the young females, the final of the Group 2 McKenna Memorial and the final of the Group 3 Queensland Cup at Albion Park
Despite the scartching of Ashby Rose and the inclusion of group clas bitch Brislane back in to the Laurels field, Nova Surf who is three time group placegetter is a clas aboce the field and will go around odds on despite an injury scare.

As usual we'll provide our betting Tips for each of the feature races tonight as well as our expert selections from the best of the other Greyhound Racing on offer.
With tonights Greyhound Racing coming from Sandown Park (Victoria), Dapto (New South Wales), Albion Park (Queensland), Angle Park (South Australia) and Mandurah (West Australia), lets just recap our track advice for those tracks.
Sandown Park is considered one of the best two turn tracks in the country and plays reasonably fairly, although there is a slight bias towards railers and greyhounds on the speed.
Dapto is a track greyhounds either handle or they don't. Favouring early speed greyhounds over all distances, it is one of the few tracks in Australian Greyhound Racing where dogs can race extremely wide and still make ground. Look for greyhounds with exposed form on the track.
Albion Park was the first track in Australia to move to the finish-on lure system and it is definitely the better of the two Queensland TAB tracks. A lack of depth in a lot of races can cause upsets at Albion Park when favourites are over-rated or suffer interference. Tread warily when betting on the corner start 600m races; and the 700m races will often throw up odds-on favourites that have alot of weakness about them.
Angle Park is all about leading to the first corner, class dogs will knock up winning in South Australia as their is a definite lack of depth, even at higher grades. Again be wary of betting in 600m and 700m events at Angle Park as in many cases it is just the last throw of the dice for connections and there are very few genuine stayers.
Mandurah can be a punters graveyard, the 492m distance, 647m distance and the 302m distances are corner starts and even the 405m start is only a short run before the corner. Good beginners are decidedly advantaged as are the red boxes over all 3 shorter distances.
Group 2 McKenna Memorial Final – Sandown Greyhounds – Race 6 – Box 5 – Mantra Lad
Mantra Lad raced below par at his last start but finds a leg when the big final scome around as demonstrated by his Group 1 second to Queen Lauryn and his previous Group 1 win here. With slow beginners all around him, he'll get the chance to lead the unbeaten Amity Bale and he does hihs best racing from the front.
Group 1 Laurels Final – Sandown Greyhounds – Race 8 – Box 7 – Nova Surf
Despite the injury concerns, Nova Surf could lose 3 lengths and still win this race, and at her fourth group race final she is well overdue for a big collect. Easily the best credentialed runner in the final and absolutely deserves it after 2 very good runs in both the heat and final. Ideally boxed and should lead all the way but won't be flash odds.
Dapto Greyhounds – Race 6 – Box 3 – Ramblin' Ruby
The winner of 3 from 4 starts at this track, Ramblin' Ruby is coming off 2 hot wins at here and at Richmond and can very easily make it 3 in a row from box 3 tonight. Has won 9 from 23 overall with 7 placings and is in excpetional form at present. Very hard to see her getting beaten here.
Albion Park Greyhounds – Race 4 – Box 7 – Lady Moscato
Controversial Superstayers selection Lady Moscato will be under pressure here tonight to not only win but win emphatiucally after Lilley Criminal's connections blew up big time about not getting a run in the group race invitational, with Lady Moscato the most likely to have scored the last selection. Having changed kennels back to Bob Wright out of the Victorian Jason Thompson kennels, the pressure will be on both trainer and greyhound. Not a very difficult field and if anywhere near her prior form she should win easy. I hope for her connection's sake that she does.
Albion Park Greyhounds – Race 5 – Box 2 – Dashing Corsair
The run of the race behind the winner, Dashing Corsair drops back to a little mmore ground tonight and again gets a draw close to the rail. Wasn't beaten far in to third in the Queensland Derby and commonsense would suggest he will relish the 600m tonight from box 2. Has only ever started once here over this distance for a win in 34.86 and will go very well again.
Albion Park Greyhounds – Race 6 – Box 4 – High Earner
Speaking of the Queensland Derby, the winner High Earner backs up here after his 29.96 win from this same box and only a brave man would bet against him tonight. Won't be flash odds, but the budding super sire will win easily and rewward our faith.
Albion Park Greyhounds – Race 7 – Box 1 – Ryan's A Rocket
Bet against this bloke at your peril. Ryan's A Rocket relisges the Albion park track and off box 1 will take enormous beating. Has won 3 of his last 4 starts with the only failure ending in a 3rd behind High Earner in the Queensland Derby heat. Bounced back last start with a good 30.11 win here last week over Millenium and will win again.
Group 3 Queensland Cup – Albion Park Greyhounds – Race 8 – Box 3 – Smart Betsy
Narrowly beaten in a photo in last week's heats by Genista Reign, look for Smart Betsy to improve wuite abit here tonight and add to her imposing win record of 15 from 30 starts. Looking for her second group race win tonight and is all class. Will have to be on best form with fastest qualifier Santino Marella drawn her inside but don't be surprised to see her either lead or sit oustide and prove too good.
Don't Miss The Late Mail With Our Twitter Tips
Sometimes things can happen after we publish out Tips which change the way we view a race. Now by using Twitter you can take advantage our of our expert form analysis minute by minute as events happen. Follow us on Twitter and you'll be able to receive all our Late Mail direct to your phone or email, so you'll never miss that next winner, no matter where you are. Follow @GreyhoundRacing on Twitter now and start winning more.
Free $50 Bet At Sportsbet
Take advantage of our Free $50 Bet with Sportsbet. Just open a new account at Sportsbet from any of our links and you can be betting and winning for free on us. Use Sportsbet Bonus Code 27110 when signing up for a Free $50 Bet
Free $100 Bet At Iasbet
Sign up at Iasbet and use the Iasbet Promo Code ARG100 and you can get a Free $100 Bet on us. Just open a new Iasbet account from any of our links, use the Iasbet Bonus Code ARG100 when registering, deposit $50 and have a $50 bet, and your account will be credited with a Free $100 Bet with in 24 hours.
Don't Like Our Tips? Lay Them At Betfair
If you think our selections can't win, you can make money by betting against us and laying the selection at Betfair. Follow any of our Betfair links to open a Befair account now and get a Free$50 Bet to put our greyhound Tips to the ultimate test.
Australian Racing Greyhound Dog House (NTBBA – Never To Be Backed Again)
Me Boss (New South Wales)
Bikini Beach (Queensland)
Autumn Honey Bee (New South Wales)
Teaman Titch (Victoria)
Sculpted (South Australia)
Miss Opie (Victoria)
Australian Racing Greyhound Kennel
Uno Express (Victoria)
Miss Amy Jade (Queensland)
Monique's Doll (New South Wales)