Greyhound Racing Tips For Tuesday 28th July 2009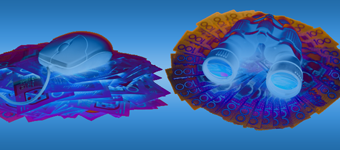 Welcome to Australian Racing Greyhound's free Greyhound Racing Tips for Tuesday 28th July 2009 with Tips tonight from Tips tonight from Albion Park (Queensland), Ipswich (Queensland), Gosford (New South Wales), Lismore (New South Wales), Warragul (Victoria) and Mandurah (West Australia).
There weren't any long odds about our selections last night but with frou of the five runners getting home it was an easy task doubling our investment last night at Betfair, Centrebet, Sportsbet, Centrebet, Sportingbet and Iasbet. Again Take The Kitty was super impressive running another sub 30 second run at Wentworth Park. Will be interesting to see how she goes during the New South Wales State Sprint Championships starting next month for trainer Kenny Cheetham.
With racing tonight from Albion Park (Queensland), Ipswich (Queensland), Gosford (New South Wales), Lismore (New South Wales), Warragul (Victoria) and Mandurah (West Australia), lets review our track advice for those tracks.

Albion Park was the first track in Australia to move to the finish-on lure system and it is definitely the better of the two Queensland TAB tracks. A lack of depth in a lot of races can cause upsets at Albion Park when favourites are over-rated or suffer interference. Tread warily when betting on the corner start 600m races; and the 700m races will often throw up odds-on favourites that have alot of weakness about them. The 395m races are out and go affairs that, like all corner starts, are hazards to your punting dollar.
Ipswich can be a punters graveyard and as a general rule punters avoid investing in the 431m races unless you are laying them on Betfair, as the corner starts throws up many unlikely winners and lots of interference. If you must bet on these races, box 1 wins almost twice as many races as every other box with the exception of the second best box, box 2. The 520m races are a little more even, but have a decided bias toward the four inside boxes due to the short run to the corner and even class greyhounds find it hard to win from wide boxes. The 630m races are another corner start.
Gosford was rebuilt in the 90's to replicate the Angle park track layout and that's exactly what they got. A leader biased track that favours the inside boxes over all distances. The 400m races shjould ber avoided where possible as they are a corner start dominated by intereference. The 515m start is heavily biased to ward the insde four boxes (just like Angle Park) due to the short run to the corner and the fact the boxes are a long way off the track. The 600m starts again favour the inside four boxes and as a corner start punters need to identify leaders or good field dogs. There are very few races run over the 731m distance.
Lismore is almost circular in shape and consequently has two corner starts over the 420m and 635m starts, with box 1 heavily favoured over 420m and box 2 an absolute standout advantage over the 635m. The 520m start advantages the two inside boxes with box 8 next in preference. Again very few 722m races are held but the two inside boxes are advantaged due to the fact that it is very hard to make ground out wide and railers with early pace are advantaged over all distances.
Warragul race over only two distances, the 424m and the 699m journeys. The track is a leader biased track that strongly favours the red box runners over the 424m trip with more than 20% of winners exiting that box. Often plagued by interference in the curving back straight and entering the corner, the eight box is the next best as it is drawn to miss most of the rouble. There are very few races run over the 699m.
Mandurah can be a punters graveyard, the 492m distance, 647m distance and the 302m distances are corner starts and even the 405m start is only a short run before the corner. Good beginners are decidedly advantaged as are the red boxes over all 3 shorter distances.
Warragul Greyhounds – Race 4 – Box 7 – Heza Nuisance
Heza Nuisance ran second in a maiden heat here from box 5 and the out of box 7 last week led all the way in 24.19. That time will be quick enough to win again in a 1 win 5th grade and after having run a first section of 9.44 last week, should have little trouble repeating the dose from the same box.
Warragul Greyhounds – Race 6 – Box 2 – Coupe De Ville
Coupe De Ville was the fastest semi final winner here last week and after having drawn box 2 and then box 1 and now moving back to box 2, he should know the way. Won his heat in 24.23 and then ran 24.15 to make thie VBIS final. Isn't brilliant early but the dog inside him is weak and he can run over the top of it late.
Gosford Greyhounds – Race 6 – Box 1 – Over Some
We were on Over Some last week when a good second behind fastest heat winner for this final Lord Howe beaten 4.5 lengths from an awkward box. Gets an inside box draw here and has got early toe, whereas Lord Howe has to contend with a squeeze box tonight. Over Some created a good impression in just the prior 5 career starts all at Richmond winning on 3 occassions and running second. Has managed to get her PB down to 30.86 there so obviously has above average speed.
Gosford Greyhounds – Race 8 – Box 1 – Black Gemini
Jump on Black Gemini here tonight from box 1 at odds who will find this easier than a fading 3rd behind Diamond Frenzy at Richmond in a 4/5th grade in sub 31 second time. Led up on that occassion before compounding and although having started 6 times here for just the 1 win, has only ever been unplaced once from box 1 having started there 6 times, winning 2 of them.
Lismore Greyhounds – Race 6 – Box 2 – Sassy Sprite
Sassy Sprite looks an absolute boxed graded certainty in this Lismore race. Ran well at Grafton at past 2 starts for an all the way win in 35.52 and a 2nd. Has started at this track and distance 9 times for 6 wins and 3 seconds and has won 4 of 8 starts from box 2. Up against some ordinary types with hardest to beat drawn to her outside in Ultra Rumble. Should lead from box rise.
Lismore Greyhounds – Race 8 – Box 5 – Tommy Cash
Tommy Cash won the both heat and final of the big sprint race over the Grafton Carnival and has started here twice for a win and a 2nd with a PB of 30.26. Is capable of quicker than that and as last 2 starts showed he is flying at present. Has the pace to offset the squeeze box draw and has now won 6 from 14 with 3 2nds.
Albion Park Greyhounds – Race 8 – Box 1 – Aldamo
Followers of our greyhound tips would remember backing Aldamo to win his maiden at Ipswich some time ago, and he has since quickly racked up 17 career starts for just the 3 wins and 4 3rds. Did look very handy winning on that occassion but has run some very ordinary races since. Has only started here at Albion Park once in those 17 starts and ran last on that occassion. Gets a good box draw from box 1 in a very weak field and can improve on his last 3 starts which have all resulted in 3rd placings.
Don't Miss The Late Mail With Our Twitter Tips
Sometimes things can happen after we publish our Tips which change the way we view a race. By using Twitter you can take advantage our of our expert form analysis minute by minute as events happen. Follow us on Twitter and you'll be able to receive all our Late Mail direct to your phone or email, so you'll never miss that next winner, no matter where you are. Follow @GreyhoundRacing on Twitter now and start winning more.
Free $50 Bet At Sportsbet
Take advantage of our Free $50 Bet with Sportsbet. Just open a new account at Sportsbet from any of our links and you can be betting and winning for free on us. Use Sportsbet Bonus Code 27110 when signing up for a Free $50 Bet.
Free $100 Bet At Iasbet
Sign up at Iasbet and use the Iasbet Promo Code ARG100 and you can get a Free $100 Bet on us. Just open a new Iasbet account from any of our links, use the Iasbet Bonus Code ARG100 when registering, deposit $50 and have a $50 bet, and your account will be credited with a Free $100 Bet with in 24 hours.
Don't Like Our Tips? Lay Them At Betfair
If you think our selections can't win, you can make money by betting against us and laying the selection at Betfair. Follow any of our Betfair links to open a Befair account now and get a Free$50 Bet to put our greyhound Tips to the ultimate test.
Australian Racing Greyhound Dog House (NTBBA – Never To Be Backed Again)
Me Boss (New South Wales)
Bikini Beach (Queensland)
Autumn Honey Bee (New South Wales)
Teaman Titch (Victoria)
Sculpted (South Australia)
Miss Opie (Victoria)
Birthday Boy (Victoria)
Australian Racing Greyhound Kennel
Uno Express (Victoria)
Monique's Doll (New South Wales)