Greyhound Racing Tips For Wednesday 10th June 2009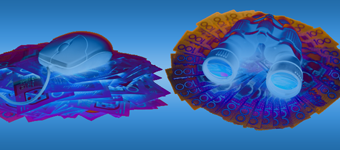 Welcome to Australian Racing Greyhound's free Greyhound Racing Tips for Wednesday 10th June 2009 with Tips tonight from Ballarat (Victoria), Warrnambool (Victoria), Bulli (New South Wales), Ipswich (Queensland) and Cannington (West Australia).
I've said it before and I'll say it again, I don't like Tuesdays and Bob Geldof definitely went one day early. After overlooking a scartching we managed 2 wins and a 2nd from our 5 tips for a small loss of about 1.5 bets. Not terrible and certainly not enough to worry our profit margin.
So, with tonight's racing coming Ballarat (Victoria), Warrnambool (Victoria), Bulli (New South Wales), Ipswich (Queensland), and Cannington (West Australia), lets review our betting advice for those tracks.

Ballarat is one of the fairest one turn tracks in the country and in general punters can bet with confidence over all distances, although inside boxes are slightly favoured and the 8 box races well off the 450m start. The track suits both speedy and strong greyhounds.
Warrnambool was redeveloped in 2008 to remove much of the bias and interference that occured on the old "egg" shaped track. Unfortunately while inteference has been reduced, "transition turns" have turned the track in to a leader biased procession. In almost all races the winner comes from the greyhound in front about 50m from the boxes. Only strong railing greyhounds can make ground from behind and wide runners are decidedly disadvantaged. The red box is favoured over all distances.
Bulli, like Horsham is considered on of the fairest tracks in Australia, with every greyhound afforded a chance from any box. The 400m and 472m starts both demonstrate the normal greyhound race distribution of boxes 1,2,8,7 favoured, with the 472m start extremely even across all boxes with the exception of 1 and 8. The 515m start, being a slight corner start, has a preference toward the four inside boxes. The best betting races are the 472 events, but the 400m races and also attractive.
Ipswich can be a punters graveyard and as a general rule punters avoid investing in the 431m races unless you are laying them on Betfair, as the corner starts throws up many unlikely winners and lots of interference. If you must bet on these races, box 1 wins almost twice as many races as every other box with the exception of the second best box, box 2. The 520m races are a little more even, but have a decided bias toward the four inside boxes due to the short run to the corner and even class greyhounds find it hard to win from wide boxes. The 630m races are another corner start.
Cannington is one of the better two tracks which does tend to give greyhounds off the speed a chance to run on. Both the 530m, and 642m distances favour the inside boxes and the 1 box has a slight advantage over the 715m distance. The 297m races,starting at the top of the back straight, runs reasonably fairly, although box 1 is an advantage. The four inside boxes are advantaged over the 530m, the three inside boxes over the 642m and the 715m races reasonably evenly.
Ballarat Greyhounds – Race 6 – Box 4 – Tad Rusty
The Chris Johannsen trained littermates Katja and Tad Rusty hold the key to this race. Both are capable of leading and both could ping the boxes and run enouigh time to lead all the way. Going to go with Tad Rusty, who probably needs to lead to win more than Katja, but has been in better form in recent times and has starts juts the once here for a good 25.69 win from box 6.
Ballarat Greyhounds – Race 7 – Box 7 – Flash Of Light
You won't get much odds about this greyhound but she is an obvious world apart from those drawn against here in this 4th/5th 550m race. Is capable of extremely quick times but tardy box manners have thwarted her in group races of the 520m so the step up toward middle distance racing is desirable. Will not get an easy run early, so don't take too shorter odds but should get clear enough at any point to real in who ever is in front.
Ballarat Greyhounds – Race 8 – Box 1 – Ned's Pedro
I've said it before and I'll say it again – what is it about Ballarat box draws that consistently see leadings trainers and handy greyhounds draw the inside box? High profile greyhound Ned's Pedro has so far been more than blessed with draws having only ever had to start once from a squeeze box in his 9 start career, all the rest of the draws have been 1,2,3 and 8. If only we could get runs like that with all our young greyhounds! Nevertheless he'll win this race from box 1, so as punters we need to take advantage of Ned's luck/bias and get on.
Warrnambool Greyhounds – Race 5 – Box 8 – Bounding Billy
As we said last week this greyhound is capable of breaking this 390m record based on his 21.91 trial prior to last weeks 2nd. Last week he missed it and overcame a chequered run to fly late and record a 2nd placing. Has to contend with box 4 last week , but from box 8 tonight can only cause himself trouble in the run and should be able to breeze in. Cold, wet, windy night in Warrnambool so I doubt there'll be any record runs but Billy should win anyway.
Warrnambool Greyhounds – Race 6 – Box 2 – Giacinta
Going to take the risk here with absolute inside draw mad Giacinta. Form belies the fact that she is a very high class bitch, but unfortunately she only goes from the red box. Drawn in box 2 tonight she has the more than handy Sheza Burst drawn her inside and we're going to take the risk the Weir-Smith's hectic traval and race agenda with Sheza Burst means she hasn't trialled at Warrnambool. Giacinta on the other hand knows every grain of sand. If she leads she wins and we get a nice collect at juicy odds.
Warrnambool Greyhounds – Race 10 – Box 1 – Tye Me Down
Based on his first up win over the 390m here last week, Tye Me Down shoudn't have much trouble leading this race from box and being by Whisky Assassin should find the line okay. Kennel do tend to leave their greyhounds a little "too fresh" so don't be surprised if he gets tired in the run, especially at only his second career start; but it is only an extra 60m and at Warrnambool leading greyhounds win races.
Bulli Greyhounds – Race 4 – Box 3 – Watch This
Based on his only start here which resulted in flying 26.60 win from this same box, Watch This will give us more then a look tonight. Has been sort out of form but has been racing in group 2 company at his past 2 starts and doesn't face anything like that tonight. Unbeaten from box 3 from 2 starts is all the extra confidence we need and Daniel Gatt has shown a lot of nouce sending Watch This back here for an "easy kill" after those run of outs.
Another of the Collision ~ New Guess litter, Tap An Rack has started 10 times now for 2 wins and 5 placings and 4 times here at Ipswich for just the 2 placings. Won well at Albion Park running 30.64 before finishing behind Surfin Silence in a Queensland Derby heat last week. No Derby heat here just a weak 5th grade at Ipsiwch and we've had more than good success backing littermates here at this track so no reason not to get on Tap An Rack.
4Ipswich Greyhounds – Race 8 – Box 1 – Powder Blue

Speaking of New Guess, another of her progeny go around in this 8th race and this time from box 1 Powder Blue gets the opportunity to reverse some ordinary form. Won 2 and ran a 2nd at his frist 3 starts but has since been only ordinary. Did run 30.23 at one of those Albion Park wins which puts him right in this race and box 1 is amassive advantage.
Don't Miss The Late Mail With Our Twitter Tips
Sometimes things can happen after we publish out Tips which change the way we view a race. Now by using Twitter you can take advantage our of our expert form analysis minute by minute as events happen. Follow us on Twitter and you'll be able to receive all our Late Mail direct to your phone or email, so you'll never miss that next winner, no matter where you are. Follow @GreyhoundRacing on Twitter now and start winning more.
Don't Like Our Tips? Lay Them At Betfair
If you think our selections can't win, you can make money by betting against us and laying the selection at Betfair. Follow any of our Betfair links to open a Befair account now and get a Free$50 Bet to put our greyhound Tips to the ultimate test.
Australian Racing Greyhound Dog House (NTBBA – Never To Be Backed Again)
Me Boss (New South Wales)
Bikini Beach (Queensland)
Autumn Honey Bee (New South Wales)
Teaman Titch (Victoria)
Sculpted (South Australia)
Miss Opie (Victoria)
Australian Racing Greyhound Kennel
Uno Express (Victoria)
Miss Amy Jade (Queensland)
Monique's Doll (New South Wales)
More greyhound news