Greyhound Racing Tips For Thursday 18th June 2009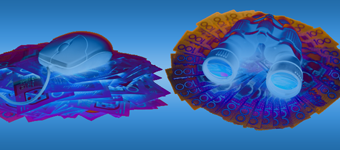 Welcome to Australian Racing Greyhound's free Greyhound Racing Tips for Thursday 18th June 2009 with Tips tonight from Sandown Park (Victoria), Dapto (New South Wales), Albion Park (Queensland), Angle Park (South Australia) and Mandurah (West Australia).
Some fantastic Greyhound Racing coming our way tonight with the semi finals of the Group 1 Laurels for the young females, heats of the Group 2 McKenna Memorial and, in our opinion, the best Group 2 Queensland Derby final seen for decades as well as the Group 3 Queensland Cup heats at Albion Park.
The scratching of Setanta from the Queensland Derby final has only strengthened to quality of the field with Fedex gaining the run from first reserve. Should be a great race and if you only do one thing tonight be sure to tune in at 9:10pm for what should be one of the best races you'll see this year.

As usual we'll provide our betting Tips for each of the feature races tonight as well as our expert selections from the best of the other greyhound racing on offer.
Anyone who doubts that we're not Australia's best free greyhound tipsters need look no further than last night's results. We offered up 9 bets on the night for 5 winners, 2 seconds and a third. Not only that but we correctly identified the long odds quinella in Ballarat's feature race that paid well over $28 at Iasbet and Sportsbet.
The end result of last night's action was that our followers were up well over 100% on the night at Betfair, Sportsbet, Iasbet, Centrebet and Sportingbet; and should be looking forward to tonight's tips with eager anticipation.
With tonights Greyhound Racing coming from Sandown Park (Victoria), Dapto (New South Wales), Albion Park (Queensland), Angle Park (South Australia) and Mandurah (West Australia), lets just recap our track advice for those tracks.
Sandown Park is considered one of the best two turn tracks in the country and plays reasonably fairly, although there is a slight bias towards railers and greyhounds on the speed.
Dapto is a track greyhounds either handle or they don't. Favouring early speed greyhounds over all distances, it is one of the few tracks in Australian Greyhound Racing where dogs can race extremely wide and still make ground. Look for greyhounds with exposed form on the track.
Albion Park was the first track in Australia to move to the finish-on lure system and it is definitely the better of the two Queensland TAB tracks. A lack of depth in a lot of races can cause upsets at Albion Park when favourites are over-rated or suffer interference. Tread warily when betting on the corner start 600m races; and the 700m races will often throw up odds-on favourites that have alot of weakness about them.
Angle Park is all about leading to the first corner, class dogs will knock up winning in South Australia as their is a definite lack of depth, even at higher grades. Again be wary of betting in 600m and 700m events at Angle Park as in many cases it is just the last throw of the dice for connections and there are very few genuine stayers.
Mandurah can be a punters graveyard, the 492m distance, 647m distance and the 302m distances are corner starts and even the 405m start is only a short run before the corner. Good beginners are decidedly advantaged as are the red boxes over all 3 shorter distances.
Sandown Greyhounds – Race 2 – Box 1 – Jeddy Boy
The last time Jeddy Boy draw box 1 was here at Sandown back on the 21st May and we tipped you into him that night and collected the cash, as Jeddy Boy won by 2 lengths in 29.97. Guess what? 3 runs since all from wide boxes have all resulted in outs and Jeddy Boy comes back to Sandown tonight and gets box 1. Will go around good odds based on the last 3 shockers and we'll get enormous odds for a greyhound mad for box 1.
Group 1 Laurels Semi Final 1 – Sandown Greyhounds – Race 3 – Box 8 – Infuriation
Don't underestimate Infuraration from the outside box draw here tonight. Has only won 3 of 23 so far, but last week managed to lead all the way running 30.04 beating the more than handy Regal Blaze. That win was set up off a flying 5.15 first section and was a repeat of her start here prior when she ran 5.16. before finishing second behind Laurels pre-post favourite Nova Surf. Should lead again despite the wide draw and again will go around over the odds.
Group 1 Laurels Semi Final 2 – Sandown Greyhounds – Race 4 – Box 7 – Nova Surf
What can you say about Nova Surf? On a slow track last week, she was the only runner to smash the 30 second barrier running a superb 29.65. Former trained by New South Wales greyhound trainer Neal Gray, but sent south to Victoria's best Darren McDonald, she has shown all the ability that saw her run 3rd in the Group 1 Futurity, a narrow 2nd in the Group 3 Maitland Cup before running for McDonald and running a valiant 2nd in the Group 1 Maturity. Absolute class runner of the series and will bolt this in and only bad luck will see her lose this group final as well.
Group 2 McKenna Memorial Heat 1 – Sandown Greyhounds – Race 5 – Box 8 – Amity Bale
After 3 wins on the trot it's impossible to go past Amity Bale in this scratching depleted distance race. Can be a very dissapointing conveyance at times but has managed to lead almost throughout at is past 2 wins over the distance here and at The Meadows. Ran 41.96 at his only start here over the 715m and must be considered the one the have to beat.
Group 1 Laurels Semi Final 3 – Sandown Greyhounds – Race 6 – Box 1 – Brislane
The only possible danger to Nova Surf bolting in this year's Laurels final is the very talented Brislane, who at her first start here last week did everything wrong and still managed to get up running 30.25. Is capable of much better than that and starting from box 1 tonight should be able to show everyone just how good she is. Inside record is not flash but she is a class above most of these.
Group 2 McKenna Memorial Heat 2 – Sandown Greyhounds – Race 7 – Box 4 – Mantra Lad
Now he is back in form it is just not possible to bet against him in this fairly weak McKenna Memorial heat. Group 1 Sandown Cup winner who then backed up that form with a good Group 1 Albion Park Gold Cup heat win prior to running a valiant second behind Queen Lauryn in the final. Records stands at 4 starts for 2 wins and a 2nd here at Sandown and whould have no trouble accounting for this field.
Group 1 Laurels Semi Final 4 – Sandown Greyhounds – Race 9 – Box 7 – Skye Surfer
In easily the weakest of the Laurels semi finals, Skye Surfer, who got under eveyone elses guard last week but ours, can push forward again from the wide box and prove too good again. The Elsie King trained runner has now won 6 of 20 starts with 7 placings and has started here 6 times for a win and 2 3rds. Loooked good winning last week and should go on with it now.
Dapto Greyhounds – Race 7 – Box 2 – Forty Twenty
Don't expect fancy odds, but Forty Twenty will bolt in this small 729m field and prove himslef New South Wales best stayer. The joint Richmond 717m track record holder might just annex another track record here if he can just get the right run. Loves the rail but his tardy box manners mean he needs just a little luck in running, but put together 3 excellent wins at Albion Park before finishing 4th behind Queen Lauryn in the Group 1 Albion Park Gold Cup final. Should bolt this in.
Albion Park Greyhounds – Race 1 – Box 1 – Witheren's Fool
The Ron Ball trained Witheren's Fool may have only won a 390m race here last week but don't underestimate him from box 1 here in a 520m race. Doubt he would be involved in this if Ball didn't think he was ready and judging by the 7.25 length demolition job of the field last week, he will be a long way in front with 100m to go. Will go around over the odds from the best draw.
Group 3 Queensland Cup Heat 1 – Albion Park Greyhounds – Race 3 – Box 1 – Santino Marella
Off box 1 over 600m at Albion Park, Santino Marella might just go around over the odds and has won 2 of his past 4 starts here and ran a handy 3rd behind Surfin' Silence in the Queensalnd Derby heats last week. Fiurst start over 600 tonight but shapes as though the distance will suit and from an ideal draw might just lead all the way.
Group 3 Queensland Cup Heat 2 – Albion Park Greyhounds – Race 4 – Box 6 – Smart Betsy
Don't like thox draw here for Smart Betsy but she is all class and has won her past 4 all in a row at Richmond, Nowra and Wentworth Park. Successfully transitioned to 720m racing and steps back to middle distance events here. Has won 15 of 29 start with 8 places and is well above average. Vacant box to her inside after the scratchings only helps her chances.
Group 3 Queensland Cup Heat 3 – Albion Park Greyhounds – Race 5 – Box 7 – Punk Appeal
Punk Appeal was in our Australian Racing Greyhound Kennel for a long time before going off form but she found it with a vengeance in her past 3 starts winning at Richmond and The Gardens as well as running a place over the 520m at Wentworth Park. Last trip to Albion Park was extremely dissapointing but over a middle distance and from a wide draw she is ideally placed here tonight and at her best is extremeley good.
Group 3 Queensland Cup Heat 4 – Albion Park Greyhounds – Race 6 – Box 2 – Whata Surf
At his first run over the 600m at Albion Park, Whata Surf should lead this and lead it easily. The winner of 4 of 11 starts with 4 placings here at Albion Park, he should be able to offset his inexperience at the 600m start by taking advantage of box 2 tonight. From the very good Surf Lorian ~ New Guess litter and trained bt the Robartson's I'd rather be backing him than bettign against him.
Group 2 Queensland Derby Final – Albion Park Greyhounds – Race 8 – Box 1 – Surfin' Silence
Possibly the best race of the year so far. The scratching of Setanta has solidified this field and all greyhounds are extremely well credentialed and capable of taking the Derby out. The longest shot in the race Surfin' Silence hasn't started in a group race yet but with the advanatge of box 1 will get every chance to lead having run 5.83 from box 2 last week but pinging the week before running 5.70. Anything cloe to 5.70 will see him right up under High Earner, Jamaican Bolt and possibly Fedex in the run to the first corner. Probably can;t run the overall time of some of the other greyhounds but they'll have to overcome trouble to run him down.
1st : Surfin' Silence – 2nd : Dashing Corsair – 3rd : Take The Kitty
Albion Park Greyhounds – Race 10 – Box 1 – Berella Rihanna
With the added advantage of box 1 from which she won so well last week, Berella Rihanna should ping and win this final race on Queensland Derby night. The winner of 2 of her past 4 starts both from the inside draw she has been ideally served by the box draw and will be incredibly hard to beat running 5.69, 30.25 last start. Has the speed to use the box and should lead all the way.
Angle Park Greyhounds – Race 1 – Box 8 – Acoustic Bale
Another "Bale" in the in form Matcott kennel, Acoustic Bale has won 4 of his 15 starts with a further 4 placings but has won 2 of those races from this same box 8 pink draw.
Ideally boxed out wide and coming off 2 last start wins at Gawler and here in 30.21, he looks too classy for this weak field and shouldn't have much trouble accounting for this field and making it 3 in a row.
Don't Miss The Late Mail With Our Twitter Tips
Sometimes things can happen after we publish out Tips which change the way we view a race. Now by using Twitter you can take advantage our of our expert form analysis minute by minute as events happen. Follow us on Twitter and you'll be able to receive all our Late Mail direct to your phone or email, so you'll never miss that next winner, no matter where you are. Follow @GreyhoundRacing on Twitter now and start winning more.
Free $50 Bet At Sportsbet
Take advantage of our Free $50 Bet with Sportsbet. Just open a new account at Sportsbet from any of our links and you can be betting and winning for free on us. Use Sportsbet Bonus Code 27110 when signing up for a Free $50 Bet
Free $100 Bet At Iasbet
Sign up at Iasbet and use the Iasbet Promo Code ARG100 and you can get a Free $100 Bet on us. Just open a new Iasbet account from any of our links, use the Iasbet Bonus Code ARG100 when registering, deposit $50 and have a $50 bet, and your account will be credited with a Free $100 Bet with in 24 hours.
Don't Like Our Tips? Lay Them At Betfair
If you think our selections can't win, you can make money by betting against us and laying the selection at Betfair. Follow any of our Betfair links to open a Befair account now and get a Free$50 Bet to put our greyhound Tips to the ultimate test.
Australian Racing Greyhound Dog House (NTBBA – Never To Be Backed Again)
Me Boss (New South Wales)
Bikini Beach (Queensland)
Autumn Honey Bee (New South Wales)
Teaman Titch (Victoria)
Sculpted (South Australia)
Miss Opie (Victoria)
Australian Racing Greyhound Kennel
Uno Express (Victoria)
Miss Amy Jade (Queensland)
Monique's Doll (New South Wales)
Similar Greyhound Racing News