Greyhound Racing Tips For Thursday 11th June 2009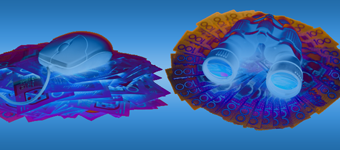 Welcome to Australian Racing Greyhound's free Greyhound Racing Tips for Thursday 11th June 2009 with Tips tonight from Sandown Park (Victoria), Dapto (New South Wales), Albion Park (Queensland), Angle Park (South Australia) and Mandurah (West Australia).
Some fantastic Greyhound Racing coming our way tonight with the heats of the Group 1 Laurels for the young females and the males leading the way at Albion Park in the Queensland Derby heats. We'll provide our betting tips for each of the heats and hopefully find a few winners.
Last night's Tips weren't far off the mark with 3 firsts and 3 seconds from the 6 selections. Unfortunately the 3 winners were shades of red on the totes , so hopefully some of you worked the 6 tips around the exotics and got a nice collect. Mind you, you'll go along way to find another free tipping service that can provide 100% of selections in first or second place.

With tonights Greyhound Racing coming from Sandown Park (Victoria), Dapto (New South Wales), Albion Park (Queensland), Angle Park (South Australia) and Mandurah (West Australia), lets just recap our track advice for those tracks.
Sandown Park is considered one of the best two turn tracks in the country and plays reasonably fairly, although there is a slight bias towards railers and greyhounds on the speed.
Dapto is a track greyhounds either handle or they don't. Favouring early speed greyhounds over all distances, it is one of the few tracks in Australian Greyhound Racing where dogs can race extremely wide and still make ground. Look for greyhounds with exposed form on the track.
Albion Park was the first track in Australia to move to the finish-on lure system and it is definitely the better of the two Queensland TAB tracks. A lack of depth in a lot of races can cause upsets at Albion Park when favourites are over-rated or suffer interference. Tread warily when betting on the corner start 600m races; and the 700m races will often throw up odds-on favourites that have alot of weakness about them.
Angle Park is all about leading to the first corner, class dogs will knock up winning in South Australia as their is a definite lack of depth, even at higher grades. Again be wary of betting in 600m and 700m events at Angle Park as in many cases it is just the last throw of the dice for connections and there are very few genuine stayers.
Mandurah can be a punters graveyard, the 492m distance, 647m distance and the 302m distances are corner starts and even the 405m start is only a short run before the corner. Good beginners are decidedly advantaged as are the red boxes over all 3 shorter distances.
Group 1 Laurels Heat 1 – Sandown Greyhounds – Race 1 – Box 7 – Grims Tail
If Grims Tail can lead here in the first heat, we can get a good collect as it'll worry the favourite Ashby Rose out of the race. Being a Return The King most of his progeny have inherited his talents, looking like champions on the bunny and more than ordinary off it. Grims Tail who is a duaghter of Whisky Assassin ~ Lukeamy could be accused of the same genetic problems, but has put 2 good wins together recently and looks capable of leading.
Group 1 Laurels Heat 2 – Sandown Greyhounds – Race 2 – Box 7 – Brislane
On form alone Brislane should bolt this second heat in. Having already contested several group races and more recently finishing second behind Starfire Havoc in the Group 2 Ladies Bracelet at Wentworth Park, she should be far too good for these. Won't be flash odds but will win.
Group 1 Laurels Heat 3 – Sandown Greyhounds – Race 3 – Box 7 – Sheza Burst
Trained by Horsham's John Weir-Smith Sheza Burst has raced everywhere but so far, recording 3 wins on the trot before a last start 2nd at Ballarat. Had run close to the best of the night at each of those previous wins and look highly likely to lead this race. Being a daughter of Big Daddy Cool ~ Jail Burst, her line like to get the right run in transit or lead clearly to show their best and banking she will ping from the wide box here tonight.
Group 1 Laurels Heat 4 – Sandown Greyhounds – Race 4 – Box 8 – Nova Surf
Brilliant beginner, multiple group placed greyhound, sub 30 second winner at Sandown already, Nova Surf looks over qualified to even have to contest a heat and should just be seeded straight to the final. Is yet to crack a big group race final for the win yet but has run 3rd in the Group 1 Futurity, a narrow 2nd in the Group 3 Maitland Cup and a valiant 2nd in the Group 1 Maturity after slightly missing the start. She's a class aboce anything else contesting the heats and deserves this group race on the score of consistency. Get on her pre-post for the final, she'll bolt this heat in.
Group 1 Laurels Heat 5 – Sandown Greyhounds – Race 5 – Box 3 – Disturbia
On the score of it Disturbia despite being first up at Sandown is entitled to bolt this race in after her good second behind Topline Doovee in the WA Oaks last month. She followed that with a 10.75 length win at Cannington running just outside the best of the night and given the long break between runs is sure to have trialled here at Sandown. Now in the Moe kennels of Peter Giles, she looks too quick for these, especially with 2 slow beginners to her inside.
Group 1 Laurels Heat 6 – Sandown Greyhounds – Race 6 – Box 5 – Regal Blaze
Have to back up here on Regal Blaze who let us down last start, but she is effectively down in grade on that run and did win exceptionally well the start before here running 29.72 from box 6. Thats was first run back from a bad fall at Geelong and had previously scored 2 good wins at Shepparton and Warragul from just the 6 career starts. Forget her last run when a well beaten 5th here last week when we were on her and go on the previous form, should be too good.
Group 1 Laurels Heat 7 – Sandown Greyhounds – Race 7 – Box 4 – Guacomole
With Miss Opie engaged in this race, who is in our Never To Be Backed Again (NTBBA) file, I'm going to go right out there and suggest that a first starter can with a Group 1 heat here with the Darren McDonald owned and trained Guacamole. By Pure Octane ~ Hermione Granger she lacks nothing on the breeding side and won't suprise if she is extremely well schooled at Sandown. Kennel don't mind a bet so watch the market, but she's our tip in an ordinary field.
Group 1 Laurels Heat 8 – Sandown Greyhounds – Race 9 – Box 7 – Certain Magic
In a fairly weak heat, NSW visitor Certain Magic trained by MIck Abbott should bolt in this heat from box 7, after winning 2 in a row at Wentworth Park and then finishing nearer last in the Group 2 Peter Mosman Classic final last weekend. Finished 7th in the Group 2 Ladies Bracelet as well but does go well against weaker opposition through the heats and semi's. Can handle a wide draw and should go well.
Group 1 Laurels Heat 9 – Sandown Greyhounds – Race 10 – Box 8 – My Space
Easily the weakest of the Laurels Heats so far. Nothing drawn in this can win the final, let alone qualify next week in the semi's. Against commonsense, I'm going for My Space who has won only 2 of 13 starts but did win a maiden here running 30.29 and a 5th grade at Warrnambool running 22.23 over the short. Outside draw suits the breed and don't be surprised if My Space almost leads all the way here from a draw I suspect she likes and scratching inside helps.
Group 1 Laurels Heat 10 – Sandown Greyhounds – Race 11 – Box 3 – Skye Surfer
Could be a big upset in this last heats with lots of chances and the Elsie King trained Skye Surfer has won 5 of 19 starts with 7 placings and might just be capable of sitting off the speed here and powering home. Won 2 in a row at Cranbourne 2 months ago and has only missed a place once since. Has started 5 times here for just 2 3rds, so don't take short odds but at anything over $8.50, I think it's a good risk.
Dapto Greyhounds – Race 6 – Box 5 – Gibbo's Girl
Back on her favourite track Gibbo's Girl should make every post a winner, even though she has to overcome the squeeze box here. Has won 5 of 6 starts here and 11 0f 16 overall. Either wins or runs nowhere, so if she doesn't lead at boxrise its all over, if she does, we're home. Its that simple.
Group 2 Queensland Derby Heat 1 – Albion Park Greyhounds – Race 2 – Box 1 – High Earner
Box 1, Queensland's best greyhound, age restricted race, multiple scratchings, High Earner will start odds on and shit in in the first heat of the Group 2 Queensland Derby. Coming off an impressive win in the Group 2 WA Derby, High Earner has again staked more than enough claim as Australia's best stud prospect elect since Brother Fox. Will either condemn or support that belief in tonight's race. If he is the dog we think he is and the track is okay, we're talking track record like run tonight.
Group 2 Queensland Derby Heat 2 – Albion Park Greyhounds – Race 3 – Box 1 – Dyna Lachlan
Matching Outcome will start close to favourite based on his previous Albion Park experince but to be quite honest, he used to go like a busted ass here at Albion until going to Victoria and being under the care of Dennis Trewin and Tina Womann. Maybve they've improved him, maybe he goes better away from Albion Park, either way I'm not prepared to risk my money on him tonight. Based on last week's first up 30.29 win here last week by Dyna Lachlan for Andrea Daily, he should improve significanlty and prove far to good here.
Group 2 Queensland Derby Heat 3 – Albion Park Greyhounds – Race 4 – Box 1 – Dashing Corsair
Wow what a heat. Wentworth Park's most impressive youngster Take The Kitty vs absolute speedster Cosmic Rumble vs enigmatic Victorian Dyna Forte vs ultra consistent NSW greyhound Excel Like Time. Should be an extraordinary betting race with just about $3.5 the field. Going with home town experience and a good box draw with Dashing Corsair from box 1. Won his heat of the WA Derby in best of night time and boxed outside High Earner ran that dog to 1.75 lengths in the final. Has started 20 times here for 10 wins and 4 3rds. A win here against higher rated greyhounds will not surprise.
Group 2 Queensland Derby Heat 4 – Albion Park Greyhounds – Race 6 – Box 3 – Keroma Oh Seven
Have to take this greyhound on trust as after running an excellent best of night time in the semi's Ipswich Auction Maiden, was a well beaten 2nd behind High Earner in the final. High Earner has gone from success to success and Keroma Oh Seven has managed just one further win. That win was last week and from box 2 ran 30.20 winning well. Is a sone of Bond ~ Khalia Keroma and obviously goes like a busted ass when shuffled back in the field. With Group 1 performer Fedex engaged in this race from his favourite box Keroma Oh Seven will need to bo "on" tonight, but could be a good bet at odds.
Group 2 Queensland Derby Heat 5 – Albion Park Greyhounds – Race 7 – Box 7 – Whata Surf
Going to go for a local victory here amongst some very serious interstate representation. Quite seriously any of the 8 greyhounds could win this and Jamaican Bolt, Kinka Bale and Heart Of Buderus have serious claims on this race but locally owned and trained Whata Surf has started hear 10 times for 4 wins and 4 placings with a best of 30.22. Now while that time may not be good enough to win this on paper, Whata Surf can handle a wide draw and will most likely lead or be very closse to the lead from the boxes. Whata Surd in an upset.
Group 2 Queensland Derby Heat 6 – Albion Park Greyhounds – Race 8 – Box 2 – Surfin Silence
Then Kim Dawson owned and Mal Dawson trained Surfin Silence gets a massive opportunity to upset seom more fancied rivals in this 6th heat of the Group 2 Queensland Derby. Has started here 17 times for 6 wins and 3 3rds but used box 1 to its fullest last week winning here in 30.48. Has a PB of 30.03 which puts him right in this and box 2 gives him the chance to score for us in an upset.
Don't Miss The Late Mail With Our Twitter Tips
Sometimes things can happen after we publish out Tips which change the way we view a race. Now by using Twitter you can take advantage our of our expert form analysis minute by minute as events happen. Follow us on Twitter and you'll be able to receive all our Late Mail direct to your phone or email, so you'll never miss that next winner, no matter where you are. Follow @GreyhoundRacing on Twitter now and start winning more.
Free $50 Bet At Sportsbet
Take advantage of our Free $50 Bet with Sportsbet. Just open a new account at Sportsbet from any of our links and you can be betting and winning for free on us. Use Sportsbet Bonus Code 27110 when signing up for a Free $50 Bet
Free $100 Bet At Iasbet
Sign up at Iasbet and use the Iasbet Promo Code ARG100 and you can get a Free $100 Bet on us. Just open a new Iasbet account from any of our links, use the Iasbet Bonus Code ARG100 when registering, deposit $50 and have a $50 bet, and your account will be credited with a Free $100 Bet with in 24 hours.
Don't Like Our Tips? Lay Them At Betfair
If you think our selections can't win, you can make money by betting against us and laying the selection at Betfair. Follow any of our Betfair links to open a Befair account now and get a Free$50 Bet to put our greyhound Tips to the ultimate test.
Australian Racing Greyhound Dog House (NTBBA – Never To Be Backed Again)
Me Boss (New South Wales)
Bikini Beach (Queensland)
Autumn Honey Bee (New South Wales)
Teaman Titch (Victoria)
Sculpted (South Australia)
Miss Opie (Victoria)
Australian Racing Greyhound Kennel
Uno Express (Victoria)
Miss Amy Jade (Queensland)
Monique's Doll (New South Wales)
Similar Greyhound Racing News