Greyhound Racing Tips For Saturday 30th May 2009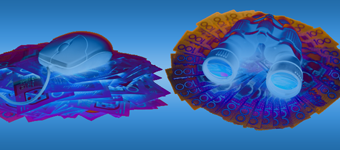 Welcome to Australian Racing Greyhound's free Greyhound Racing Tips for Saturday 30th May 2009 with Tips tonight from The Meadows (Victoria), Wentworth Park (New South Wales), and Cannington (West Australia).
The highlight of tonight's greyhound racing come from Wentworth Park with semi finals of the Group 2 Peter Mosman Classic and from Cannington in WA with the final of the WA Derby with the two Queenslanders High Earner and Dashing Corsair looking very prominent but up against some very well bred local opposition.
So with racing from the Meadows (Victoria), Wentworth Park (New South Wales), and Cannington (West Australia), let's recap out betting advice for tonight's tracks.

The Meadows races over the 525m, 600m and less frequently the 725m distances and the track definitely favours railers; it is almost impossible to make ground once you get wide on the track at The Meadows. The inside 3 boxes are favoured over the 525m, and the inside 4 boxes over the 600m. The outside boxes are a decided disadvantage over the both the shorter distances.
Wentworth Park went from being a very fair track to a leader biased track with the addition of "transition turns" to the corners in the mid 90's. Leaders have been advantaged ever since that track modification and consequently red box draws are small advantage over both the 520m and 720m distances now.
Cannington is one of the better two tracks which does tend to give greyhounds off the speed a chance to run on. Both the 530m, and 642m distances favour the inside boxes and the 1 box has a slight advantage over the 715m distance.
The Meadows Greyhounds – Race 3 – Box 1 – Royal Nelson
Royal Nelson is racing in fine style having won his last 2 starts at Wangaratta and Shepparton leading almost all the way on both occassions. Get a good draw here with box 1, from which he's started 5 times for 2 wins and 2 2nds. Meadows form is largely poor with just the one win from 13 starts but looks to be going better now and deserves his chance based on past 2 wins.
The Meadows Greyhounds – Race 4 – Box 1 – Infuriation
Infuriation has very quietly accumulated a good record of 7 wins from 20 starts with a further 7 placings and has already posted a 30.11 win here and a 30.12 Sandown win. Looks to be getting better with racing and won 4 of his last 8 starts and is unbeaten from 2 career starts in box 1. Ran a quick 5.11 first section winning here 2 starts back in 30.11 and should go well again.
The Meadows Greyhounds – Race 6 – Box 1 – Aztec Cruise
Aztec Cruise has drawn his box tonight and is coming off a good 34.46 win here last week from box 6. Has mixed his form a bit lately but has never been unplced from box 1 winning 4 of 6 starts. Has the ability but sometimes lacks the commitement but from this box should be putting his best forward.
Wentworth Park Greyhounds – Race 4 – Box 3 – Excel Like Time
Excel Like Time is in devastating form at present, having won 4 in a row, leading all the way at Dapto and here at Wentworth Park from both inside and outside draws. Gets a run from box 3 tonight, from where he's won 3 of 4 starts, Has enough early pace to hold the lead and should go close again.
Group 2 Peter Mosman Classic Semi Final 1 – Wentworth Park Greyhounds – Race 5 – Box 2 – Cosmic Rumble
Steve Kavanagh's Cosmic Rumble had everyone talking last week after running 29.80 in his trial last week. That run followed an absolute blousing of Queensland up and comer superstar High Earner at Albion Park, where he gave that dog a start and a beating. Has racked up 10 wins from 16 starts and could well be something very special. Third look at Wenty tonight but first in a full field, however too good to dismiss, should be winning this by lengths.
Group 2 Peter Mosman Classic Semi Final 2 – Wentworth Park Greyhounds – Race 6 – Box 5 – Locatelli
Dave Righetti might just celebrate his successful appeal against a positive swab to cocaine here with an upset win for hyped youngster Locatelli. Owned by Sydney media personality Ray Hadley, Locatelli came to notice in the recent Magic Maiden Series running an amazing 29.88 from box 4 in the semi finals of that race. Has been a bit hit and miss since but didn't do much wrong after leading and getting caught late by the strong Punk Appeal. Don;t be surprised if he pings and highballs here tonight.
Group 2 Peter Mosman Classic Semi Final 3 – Wentworth Park Greyhounds – Race 7 – Box 1 – Mantra Jewel
Christine Oldfield is defintiely going to win this race one way or the other as she has speedster Accounts boxed in the 3 and Mantra Jewel boxed in the 1. Fancy Accounts will try and ping but Mantra Jewel from box 1 can either just keep pushing up on the rail or come over the top of the tiring Accounts, either way it'll be an Oldfield quinella with Mantra Jewel continuing her unbeaten run her and picking up win number 4 from 4 starts.
Group 2 Peter Mosman Classic Semi Final 4 – Wentworth Park Greyhounds – Race 8 – Box 4 – True Kihael
The find of the 2009 Golden Easter Egg series, True Kihael should dominate this 4th semi of the Peter Mosman. After showing an impeccable aptitude for big time greyhound racing during the Easter Egg series, True Kihael made a hit and run attempt at some Sandown experience picking up a 2nd and a 1st from 2 starts managing to break the 30sec barrier. Has a slick 29.82 win to his name here and has started here 7 times for 4 wins and 3 placings. Really very underrated greyhound who will give this semi a hidning if he can maintain a clear run for the first 10 metres.
Cannington Greyhounds – Race 1 – Box 1 – Tapalyn
Tapalyn has been thereabouts at her last 4 starts without winning from outside draws but from box 1 she grows a leg and will put herslef right in this race at goods odds. Isn't getting aany younger but has started here 28 times for 7 wins and 11 placings and is more than capable of begionning well enough to hold the inside and hold it together to steal this race at good odds.
Group 3 WA Derby Final – Cannington Greyhounds – Race 5 – Box 6 – Octane Show
The Dave Hobby owned and trained Octane Show is a full litter brother to Darren McDonald's promising Silent Guardian and has now had 11 starts in the west for 7 wins. Posted the fastest heat time last week and the fastest first sectional from box 7 and only moves in one to box 6 tonight. Looks likely to lead the Queenslanders again ans with a 30.17 best time, they need to improve too much to catch him this week. Another group race at Cannington for the locals.
Don't Miss The Late Mail With Our Twitter Tips
Sometimes things can happen after we publish out Tips which change the way we view a race. Now by using Twitter you can take advantage our of our expert form analysis minute by minute as events happen. Follow us on Twitter and you'll be able to receive all our Late Mail direct to your phone or email, so you'll never miss that next winner, no matter where you are. Follow @GreyhoundRacing on Twitter now and start winning more.
Free $50 Bet At Sportsbet
Take advantage of our Free $50 Bet with Sportsbet. Just open a new account at Sportsbet from any of our links and you can be betting and winning for free on us. Use Sportsbet Bonus Code 27110 when signing up for a Free $50 Bet
Free $100 Bet At Iasbet
Sign up at Iasbet and use the Iasbet Promo Code ARG100 and you can get a Free $100 Bet on us. Just open a new Iasbet account from any of our links, use the Iasbet Bonus Code ARG100 when registering, deposit $50 and have a $50 bet, and your account will be credited with a Free $100 Bet with in 24 hours.
Don't Like Our Tips? Lay Them At Betfair
If you think our selections can't win, you can make money by betting against us and laying the selection at Betfair. Follow any of our Betfair links to open a Befair account now and get a Free$50 Bet to put our greyhound Tips to the ultimate test.
Australian Racing Greyhound Dog House (NTBBA – Never To Be Backed Again)
Me Boss (New South Wales)
Bikini Beach (Queensland)
Autumn Honey Bee (New South Wales)
Teaman Titch (Victoria)
Sculpted (South Australia)
Miss Opie (Victoria)
Australian Racing Greyhound Kennel
Uno Express (Victoria)
Miss Amy Jade (Queensland)
Monique's Doll (New South Wales)
Similar Greyhound Racing News