Greyhound Racing Tips For Thursday 28th May 2009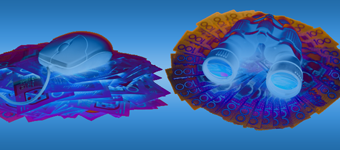 Welcome to Australian Racing Greyhound's free Greyhound Racing Tips for Thursday 28th May 2009 with Tips tonight from Sandown Park (Victoria), Dapto (New South Wales), Albion Park (Queensland), Angle Park (South Australia) and Mandurah (West Australia).
Feature greyhound racing tonight is undoubtedly the Group 1 Gold Cup heats for the stayers up in Brisbane, with those 3 heats looking like favourite dominated races.
Also on tonight's greyhound racing programme is the heats of Australia's newest group race, the Group 3 The Dawson for free for all sprinters at Sandown in Victoria, with a further 3 heats coming from there.

Last night's tips were dealt a cruel blow when Rough 'Em Up managed to win in a dead heat after looking the winner one stride before and a straide after the post, and Magnifique again looked all over the winner and had his head in front one stride before and one stride after the post when losing by the smallest of margins in the Group 3 Bulli Gold Cup Final to Last Man Out. But a couple of other winners helped soothe the pain.
With tonights Greyhound Racing coming from Sandown Park (Victoria), Dapto (New South Wales), Albion Park (Queensland), Angle Park (South Australia) and Mandurah (West Australia), lets just recap our track advice for those tracks.
Sandown Park is considered one of the best two turn tracks in the country and plays reasonably fairly, although there is a slight bias towards railers and greyhounds on the speed.
Dapto is a track greyhounds either handle or they don't. Favouring early speed greyhounds over all distances, it is one of the few tracks in Australian Greyhound Racing where dogs can race extremely wide and still make ground. Look for greyhounds with exposed form on the track.
Albion Park was the first track in Australia to move to the finish-on lure system and it is definitely the better of the two Queensland TAB tracks. A lack of depth in a lot of races can cause upsets at Albion Park when favourites are over-rated or suffer interference. Tread warily when betting on the corner start 600m races; and the 700m races will often throw up odds-on favourites that have alot of weakness about them.
Angle Park is all about leading to the first corner, class dogs will knock up winning in South Australia as their is a definite lack of depth, even at higher grades. Again be wary of betting in 600m and 700m events at Angle Park as in many cases it is just the last throw of the dice for connections and there are very few genuine stayers.
Mandurah can be a punters graveyard, the 492m distance, 647m distance and the 302m distances are corner starts and even the 405m start is only a short run before the corner. Good beginners are decidedly advantaged as are the red boxes over all 3 shorter distances.
Sandown Greyhounds – Race 1 – Box 1 – Bloss's Benson
Bloss's Benson has only had 5 starts but has won the last 3 so impressivley that it is impossible to go past him in the first race here tonight from the good box 1 draw. Managed to rack up a maiden, 5th grade heat and 5th grade final win all at Traralgon running best of night 29.67 in the final from box 1. Led all the way on that occassion and looks likely to do the same here tonight.
Group 3 The Dawson Heat 1 – Sandown Greyhounds – Race 5 – Box 7 – Velocette
Fresh from a 7 week break Velocette will be primed to return to hius previous brilliant form after a couple of sub-par performances in top grade. Down in grade here and handles the wide draw and does like Sandown, where he has won 6 of 14 with a PB of 29.54. Will go well.
Group 3 The Dawson Heat 2 – Sandown Greyhounds – Race 6 – Box 7 – El Galo
El Gao will be sweating on picking up the $4,985 first prize in the heat here and then qualifying for a crack at the $40,000 cheque in the final to claim the Australian Stakes Record from Rapid Journey, so he can finally retire to stud. Missed the start in the Warrnambool Cup and floundered finishing last, but returned to form with a quick 29.64 all the way win here at Sandown just one week later from box 6. Box 7 is not an obstacle and El Galo should ping and lead all the way.
Sandown Greyhounds – Race 7 – Box 2 – Whitfield Bale
I'm not a huge fan of tipping Graeme Bate trained runners as they can sometimes show inconsistent glimpses of brilliance followed by shockers when you have your money on, but Whitfield Bale has more than shown his will to win, having won 4 of his last 5 starts at The Meadows, Geelong and here at Sandown. Has an excellent box 2 record having started 5 times for 4 wins and looks a huge go here tonight.
Group 3 The Dawson Heat 3 – Sandown Greyhounds – Race 8 – Box 7 – Trew Millions
Grand old campaigner proved he can still fly the lids and give the best greyhounds a hiding flying around here last week in 29.73, leading all the way from box 3. That was his 4th win in 6 starts and has beaten some of the best greyhounds in Australia at those starts. Will have to ping again to win this one but isn't getting any slower despite approaching 4 years of age and $230,000 in prizemoney. A real credit to owner/trainers Tina Womann and Dennis Trewin and one of the most under-rated chasers in Australia who never fails to impress.
Dapto Greyhounds – Race 5 – Box 7 – Goldie's Gift
After sitting through 4 very ordinary maiden or mixed races to start the evening, half the punters will have switched off by 8:55pm and the other half will be itching to make up for lost time. All the money will come for Jug Storm who has won 4 of 11 starts, but 3 of those from his last 4. Rand 30.11 here last week but had the advantage of box 1 and has to contend with box 3 here. Will start under the odds, so should give us value about box 7 runner Goldie's Gift who has proven he luvs an outside box draw and wasn't disgraced behind Mutt Lange last start in the Bulli Gold Cup heats last week. Better than form suggests and will start very attractive odds.
Dapto Greyhounds – Race 6 – Box 7 – Fact Or Fantsay
Matt Matic's Fact Or Fantasy has been over-looked by most in this race despite winning well at Bulli 2 starts back and then running respectably behind Gibbo's Girl. Has had a short 2 week break and is unbeaten from boxes 7 and 8, so should appreciate the wide drawn and slow beginner on this outside. First start here tonight but is ure to have trialled and will get the cash at nicee odds.
Albion Park Greyhounds – Race 1 – Box 3 – Skaise
Reckons most will under estimate Skaise here at his first run at Albion Park. The Matty Reid trained greyhound has now won 5 of his 7 career starts and has posted exceptionally good wins at his past 3 starts at Lismore, the last 2 stepping up in distance to the 520m and resulting in a last start 8 length win. We picked him out a sone to watch after his win on the 28th April and hasn;t disappointed since. Short break between runs almost certainly signals he's trialled here last week and should be primed to show his best. One on the up.
Albion Park Greyhounds – Race 2 – Box 7 – Gnaraloo
Could Gnaraloo possibly cost us more money here tonight? Seems to love us doing our cash on her after tipping her 3 times in a row for 3 blanks, the last time out in the Richmond Oaks. Previously had looked anything winning super impressively at the Ipswich 431m Austion Series and just hasn't shoiwn the same dash from the boxes since. Should be freshened by the look at a different track and (hopefully) will repay our faith tonight.
Albion Park Greyhounds – Race 3 – Box 3 – Ryan's A Rocket
There's a lot to like about Ryan's A Rocket tonight, not least of all the fact that he has managed to put 4 wins back to back including the Easter Cup bolting in by 6 lengths in 30.18 from box 1. Has brought his times down from 30.57 to 30.18 and looks like there is further improvement in the tank. Hasn't raced since 9th April and will be fresh and keen and in the astute hands of Ron Ball just looks primed for this. Plenty will be on Tonto Tears from the 8 box but there is not much between them and with the inside running and the break Ryan's A Rocket looks a good bet at odds.
Group 1 Gold Cup Heat 1 – Albion Park Greyhounds – Race 4 – Box 2 – Forty Twenty
Forty Twenty was an awesome performance last week to land the lead up race to tonight's Group 1, getting knocked down two or three times in the run and finding more than a few dead ends but still prevailing. Faces a stiffer task tonight but is clearly the best talent in the race, just faces obstacles because of his tardy manners early. In very good hands and will go well again.
Group 1 Gold Cup Heat 2 – Albion Park Greyhounds – Race 5 – Box 8 – Queen Lauryn
The Quuen Is Back! Last weeks stellar performance to run just outside the Albion Park 710m track record at her first official staying test, and on the back of a viral infection, was enough to send chills though most avid greyhound fans. In a run that really encaptured all the excitement and star quality of her first few sprint runs, the champion aura around this bitch is back. From box 8 tonight she faces the challenge of doing it again, which can often be a stumbling block for many stayers at their second run, but if able to go anywhere near last weeks effort will really stamp herself as one of the best females in the country; again.
Group 1 Gold Cup Heat 3 – Albion Park Greyhounds – Race 7 – Box 2 – Mantra Lad
Well if Queen Lauryn's comeback is not enough for you, then surely Mantra Lad's return to form and the staying ranks should get you excited. Won the National Distance Championship in 2008 and then switched back to sprinting performing with distinction winning the 2008 Sandown Shootout, ironically beating Queen Lauryn. Proved he is right back in the zone winning the Group 1 Sandown Cup recently and only a fool would bet against him winning this race tonight.
Don't Miss The Late Mail With Our Twitter Tips
Sometimes things can happen after we publish out Tips which change the way we view a race. Now by using Twitter you can take advantage our of our expert form analysis minute by minute as events happen. Follow us on Twitter and you'll be able to receive all our Late Mail direct to your phone or email, so you'll never miss that next winner, no matter where you are. Follow @GreyhoundRacing on Twitter now and start winning more.
Don't Like Our Tips? Lay Them At Betfair
If you think our selections can't win, you can make money by betting against us and laying the selection at Betfair. Follow any of our Betfair links to open a Befair account now and get a Free$50 Bet to put our greyhound Tips to the ultimate test.
Australian Racing Greyhound Dog House (NTBBA – Never To Be Backed Again)
Me Boss (New South Wales)
Bikini Beach (Queensland)
Autumn Honey Bee (New South Wales)
Teaman Titch (Victoria)
Sculpted (South Australia)
Miss Opie (Victoria)
Australian Racing Greyhound Kennel
Uno Express (Victoria)
Miss Amy Jade (Queensland)
Monique's Doll (New South Wales)