Greyhound Racing Tips For Thursday 3rd June 2009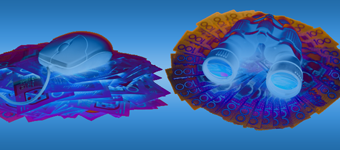 Welcome to Australian Racing Greyhound's free Greyhound Racing Tips for Thursday 3rd June 2009 with Tips tonight from Sandown Park (Victoria), Dapto (New South Wales), Albion Park (Queensland), Angle Park (South Australia) and Mandurah (West Australia).
Feature Greyhound Racing tonight is undoubtedly the Group 1 Gold Cup final for the stayers up in Brisbane, with Mantra Lad vs Forty Twenty vs Queen Lauryn. A race that should undoubtedly decide the best stayer in Australia.
Also on tonight's Greyhound Racing programme is the final of Australia's newest group race, the Group 3 The Dawson, with a more than handy field facing the start for the the $40,000 first prize, with Dyna Forte, Birthday Boy and the ultra improved Matching Outcome looking likely hopes.

Last night's Tips were excatly what it is all about. We only offered up 5 tips and 3 of those saluted at better than $6 about 2 of those winner and the other paying $2.25. A nice outlay for a huge almost 300% profit. Congratulations to all our followers who will all enjoy thier long weekend with the extra cash.
With tonights Greyhound Racing coming from Sandown Park (Victoria), Dapto (New South Wales), Albion Park (Queensland), Angle Park (South Australia) and Mandurah (West Australia), lets just recap our track advice for those tracks.
Sandown Park is considered one of the best two turn tracks in the country and plays reasonably fairly, although there is a slight bias towards railers and greyhounds on the speed.
Dapto is a track greyhounds either handle or they don't. Favouring early speed greyhounds over all distances, it is one of the few tracks in Australian Greyhound Racing where dogs can race extremely wide and still make ground. Look for greyhounds with exposed form on the track.
Albion Park was the first track in Australia to move to the finish-on lure system and it is definitely the better of the two Queensland TAB tracks. A lack of depth in a lot of races can cause upsets at Albion Park when favourites are over-rated or suffer interference. Tread warily when betting on the corner start 600m races; and the 700m races will often throw up odds-on favourites that have alot of weakness about them.
Angle Park is all about leading to the first corner, class dogs will knock up winning in South Australia as their is a definite lack of depth, even at higher grades. Again be wary of betting in 600m and 700m events at Angle Park as in many cases it is just the last throw of the dice for connections and there are very few genuine stayers.
Mandurah can be a punters graveyard, the 492m distance, 647m distance and the 302m distances are corner starts and even the 405m start is only a short run before the corner. Good beginners are decidedly advantaged as are the red boxes over all 3 shorter distances.
Sandown Greyhounds – Race 2 – Box 7 – Regal Blaze
If you watched Regal Blaze fall at Geelong and read the subsequent veterinary standown of 28 days, you'd be forgiven for think Regal Blaze is in another world now. But not only did he return to racing just over 2 months after that fall , but bolted in at his first start here running 29.72. Showed plenty of talen prior to that run and proved he is back to his best.
Sandown Greyhounds – Race 4 – Box 1 – More Than Ready
Look for a huge reversal of from from More Than Ready here tonight. Darren Fisher brought this dog to town a few months ago with moderate form, and the greyhound annihilated a handy field in 29.99, winning at $13+. Apparently a few "smarties" were on that night and from box 1, I expect a repeat act here tonigt, especially from box 1.
Group 3 The Dawson – Sandown Greyhounds – Race 8 – Box 1 – Matching Outcome
Boxes win big races, and Matching Outcome has improved out of sight since leaving Paul Felgate's Queensland kennel and moving to the Womann kennels in Victoria. Ran 29.88 here last week and is unbeaten from 2 runs here at Sandown. Has enough early pace to hold the inside and will go very close despite the presence of more credentialled greyhounds.
Sandown Greyhounds – Race 9 – Box 1 – Nova Surf
Group 1 Maturity, Group 1 Futurity and Group 3 Maitland Gold Cup placegetter Nova Surf gets box 1 in a 5th grade event here for her Sandown debut. In preparation for The Laurels and will absolutely smash this field right from the outset at box rise. Some handy runners engaged here but nothing in her class. Times and margins please.
Albion Park Greyhounds – Race 4 – Box 7 – High Earner
Back to Queensland after winning the Group 2 WA Derby, Queensland greyhound racing's "Next Big Thing" gets a good draw here and another chance to take another step toward a stud career at his first run out of 5th grade company at Albion Park. Hopefully won't start silly odds as this is a pretty handy field and although we expect him to win, it won;t be a walk in the park.
Albion Park Greyhounds – Race 5 – Box 2 – Lots Of Moolah
Lots Of Moolah has been a good greyhound for us and fom box 2 tonight looks likely to get home for us again. Failed last start behind Dashing Corsair but has had a 4 week break from racing and fresh tonight will be putting his best foot forward.
Albion Park Greyhounds – Race 6 – Box 2 – Ryan's A Rocket
Ryan's A Rocket has been in devatstating form lately put 5 wins back to back including the Easter Cup bolting in by 6 lengths in 30.18 from box 1. Has brought his times down from 30.57 to 30.18 and on a slow track last week, still managed to win in 30.31. Was first up since 9th April and in the astute hands of Ron Ball will be imprved by last weeks run.
Group 1 Cartwright Property Group Gold Cup – Albion Park Greyhounds – Race 8 – Box 5 – Forty Twenty
Really hard to go past Mantra Lad tonight after his devastating 41.78 win last start, which was at least 3 lengths better than anyone else last week, but given he'll be drawn under runners who can lead him, he look like he'll be in trouble. Forty Twenty is going to need luck getting through the pack but if he gets the right run in transit, well, the dog and the trainer are just freaks and we will not be surprised to see him win by panels. Lining up for his 4th unbeaten run at Albion Park tonight and although there are risks, he'll carry our money.
Angle Park Greyhounds – Race 7 – Box 2 – Cool Keepsake
Cool Keepsake from box 2 gets her chance to upset Drink Driver who has been in sensational from of late and has surpassed "The Scull" as SA's best greyhound. But from the inside draw Cool Keepsake should have no problems leading while she can't run the same times as Drink Driver, everything will play in to her hands and help her get home.
Don't Miss The Late Mail With Our Twitter Tips
Sometimes things can happen after we publish out Tips which change the way we view a race. Now by using Twitter you can take advantage our of our expert form analysis minute by minute as events happen. Follow us on Twitter and you'll be able to receive all our Late Mail direct to your phone or email, so you'll never miss that next winner, no matter where you are. Follow @GreyhoundRacing on Twitter now and start winning more.
Don't Like Our Tips? Lay Them At Betfair
If you think our selections can't win, you can make money by betting against us and laying the selection at Betfair. Follow any of our Betfair links to open a Befair account now and get a Free$50 Bet to put our greyhound Tips to the ultimate test.
Australian Racing Greyhound Dog House (NTBBA – Never To Be Backed Again)
Me Boss (New South Wales)
Bikini Beach (Queensland)
Autumn Honey Bee (New South Wales)
Teaman Titch (Victoria)
Sculpted (South Australia)
Miss Opie (Victoria)
Australian Racing Greyhound Kennel
Uno Express (Victoria)
Miss Amy Jade (Queensland)
Monique's Doll (New South Wales)
Similar Greyhound Racing News