Greyhound Racing Tips For Friday 4th June 2009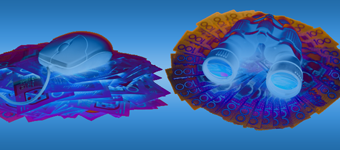 Welcome to Australian Racing Greyhound's free Greyhound Racing Tips for Friday 4th June 2009 with Tips tonight from Geelong (Victoria), Richmond (New South Wales) and selected races from Mandurah (West Australia).
Tonight sees four heats of the time honoured Richmond Oaks, unfortunatley time hasn't been kind to the race and is is not listed as group race. Lets hope the club can work toward restoring the former glory of this race which has been won by some of the greatest bitches to face the starter at Richmond.
With tonights Greyhound Racing coming from Geelong (Victoria), Richmond (New South Wales) and selected races from Mandurah (West Australia), lets just recap betting advice for those tracks.

Geelong is considered to be a safe punting track especially over the 457m distance. The 347m starts are usually plagued by interference and terrible betting races, box 1 is an advantage and box 3 has a godd record of this trip.
The few 600m races run can produce good results but the short run to 1st corner has caused more than one betting plunge to go astray and does give an advantage to the box 1 runner. Over the 457m boxes 1 and 8 both share favouritism with the next most preferred draw box 7.
Richmond has always been a hot bed of greyhound betting activity, both good and bad; and it has always paid to follow educated money in most races at Richmond. The track has undergone some changes in recent years but the 535m races are genrally safe betting events as most dogs will get their chance in the run. Richmond races over the 313m and 400m distances and these should be avoided as betting options. If you must bet, boxes 1 and 2 over the 313m and box 1 over the 400m journey are massive advantages. The inside 3 boxes are only slightly favoured in the 535m races and again the inside 3 boxes are slightly favoured over the longer 717m distance. Over the 618 box 1 can be an advantage with box 2 next best.
Mandurah can be a punters graveyard, the 492m distance, 647m distance and the 302m distances are corner starts and even the 405m start is only a short run before the corner. Good beginners are decidedly advantaged as are the red boxes over all 3 shorter distances. In the 302m races box 1 is a huge advantage and the same box features as prominently over the 405m, although the inside 4 boxes all perform well. Over the 492 distance box 1 is again a big advantage as is box 2. Over the 647m there is a very slight preference to the squeeze boxes, 3,4,5 and 6 but it is marginal.
Geelong Greyhounds – Race 5 – Box 8 – Ned's Pedro
Impossible to go past ned's Pedro in this 5th grade event here.Put 4 good wins together in a row at his first 4 starts and ran good time at Bendigo and Warrnambool. Has started twice since for 2 fails but gets his ideal box in a scratching depleted race. Easy money.
Geelong Greyhounds – Race 7 – Box 7 – Hot Puzzle
Evergreen sprinter Hot Puzzle lines up here from box 7 after winning very well last start at Traralgon. With slowish beginners drawn to her inside and out, she gets every chanmce to race forward as she likes here and we know she has a brilliant turn of foot.
Geelong Greyhounds – Race 9 – Box 4 – Thanks To You
Wayne Vassallo has sensible left a nice 2 week break between runs here for Thanks To You after he performed so well fresh last start at Warragul. Ran a blistering 24.09 on that occassion and won first up at Bendigo running 23.90. Very quick greyhound who should go well and has already won from box 4.
Richmond Greyhounds – Race 6 – Box 2 – True Kihael
True Kihael failed last time out at Wentworth Park but was previously in very good form as Sandown and at Wentworth Park. First time here at Richmond but his running style is ideally suited and shoould be able to offset any inexperince on the track with his class. Has a slick 29.82 win to his name at Wenty and has started here 17 times for 9 wins and 6 placings.
Richmond Greyhounds – Race 8 – Box 1 – Strykers Sprit
Locally trained Strykers Spirit is no world beater, but neither are the rest of these. With box 1 she gets every chance to trail in to the race and run down probably the weakening Direct Jolie. Has been poorly out of form and mixing distancesm, which is never a good sign , but surely gets her chance tonight at huge odds.
Don't Miss The Late Mail With Our Twitter Tips
Sometimes things can happen after we publish out Tips which change the way we view a race. Now by using Twitter you can take advantage our of our expert form analysis minute by minute as events happen. Follow us on Twitter and you'll be able to receive all our Late Mail direct to your phone or email, so you'll never miss that next winner, no matter where you are. Follow @GreyhoundRacing on Twitter now and start winning more.
Free $50 Bet At Sportsbet
Take advantage of our Free $50 Bet with Sportsbet. Just open a new account at Sportsbet from any of our links and you can be betting and winning for free on us. Use Sportsbet Bonus Code 27110 when signing up for a Free $50 Bet
Free $100 Bet At Iasbet
Sign up at Iasbet and use the Iasbet Promo Code ARG100 and you can get a Free $100 Bet on us. Just open a new Iasbet account from any of our links, use the Iasbet Bonus Code ARG100 when registering, deposit $50 and have a $50 bet, and your account will be credited with a Free $100 Bet with in 24 hours.
Don't Like Our Tips? Lay Them At Betfair
If you think our selections can't win, you can make money by betting against us and laying the selection at Betfair. Follow any of our Betfair links to open a Befair account now and get a Free$50 Bet to put our greyhound Tips to the ultimate test.
Australian Racing Greyhound Dog House (NTBBA – Never To Be Backed Again)
Me Boss (New South Wales)
Bikini Beach (Queensland)
Autumn Honey Bee (New South Wales)
Teaman Titch (Victoria)
Sculpted (South Australia)
Miss Opie (Victoria)
Australian Racing Greyhound Kennel
Uno Express (Victoria)
Miss Amy Jade (Queensland)
Monique's Doll (New South Wales)