Greyhound Racing Tips For Wednesday 3rd June 2009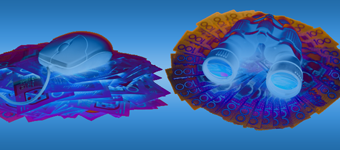 Welcome to Australian Racing Greyhound's free Greyhound Racing Tips for Wednesday 3rd June 2009 with Tips tonight from Ballarat (Victoria), Wangaratta (Victoria), Bulli (New South Wales), Ipswich (Queensland) and Cannington (West Australia).
I'm not even going to pretend we know enough about Wangaratta greyhounds and the way the track races to offer tips and with the place scheduled to close down shortly, there's no point learning. So for your own financial health put a pen through the whole meeting.
So, with tonight's racing coming Ballarat (Victoria), Bulli (New South Wales), Ipswich (Queensland), and Cannington (West Australia), lets review our betting advice for those tracks.

Ballarat is one of the fairest one turn tracks in the country and in general punters can bet with confidence over all distances, although inside boxes are slightly favoured and the 8 box races well off the 450m start. The track suits both speedy and strong greyhounds.
Bulli, like Horsham is considered on of the fairest tracks in Australia, with every greyhound afforded a chance from any box. The 400m and 472m starts both demonstrate the normal greyhound race distribution of boxes 1,2,8,7 favoured, with the 472m start extremely even across all boxes with the exception of 1 and 8. The 515m start, being a slight corner start, has a preference toward the four inside boxes. The best betting races are the 472 events, but the 400m races and also attractive.
Ipswich can be a punters graveyard and as a general rule punters avoid investing in the 431m races unless you are laying them on Betfair, as the corner starts throws up many unlikely winners and lots of interference. If you must bet on these races, box 1 wins almost twice as many races as every other box with the exception of the second best box, box 2. The 520m races are a little more even, but have a decided bias toward the four inside boxes due to the short run to the corner and even class greyhounds find it hard to win from wide boxes. The 630m races are another corner start.
Cannington is one of the better two tracks which does tend to give greyhounds off the speed a chance to run on. Both the 530m, and 642m distances favour the inside boxes and the 1 box has a slight advantage over the 715m distance. The 297m races,starting at the top of the back straight, runs reasonably fairly, although box 1 is an advantage. The four inside boxes are advantaged over the 530m, the three inside boxes over the 642m and the 715m races reasonably evenly.
Ballarat Greyhounds – Race 2 – Box 5 – Nose Like Laurie
Beware of greyhounds that have performed well at coursing in the past few days and Nose Like Laurie was a coursinf maiden winner on Sunday at Healesvile. Contrary to what most might think, greyhounds that have gone up the short course 3 times in a day against one other greyhound invariably improve lengths when produced after 2-3 days. Keep a watch on Nose Like Laurie.
Ballarat Greyhounds – Race 9 – Box 1 – Giacinta
There'll be a stack of people who'll think we've lost our minds tipping this bitch in this race tonight. But we know that she's done most of here education at Ballarat and had more than her fair share of trials here. On the face of her 5 starts for a lowly 2nd here, you'd esily over pass her, but she's never drawn box 1 in any of those events. Last 2 wins were both from inside boxes and she can run very fast when she wants too. Don't be fooled, she is in this race up to her ears.
Bulli Greyhounds – Race 3 – Box 5 – Closing Conquest
John and Minnie Finn have found another good one here in Closing Conquest. Won very well here last week running 22.85 and leading all the way from box 6. Has already showed she can handle a poor draw and will takle a ton of beating in this weak 5th grade.
Bulli Greyhounds – Race 5 – Box 7 – Dentax Bale
Unbeaten in 4 starts here at Bulli, Dentax Bale will be very hard to beat here in this 3/4th grade event. Has won 8 of 13 starts with 2 minors and handles a wide draw very well as he likes to use the track. Bulli suits his strong come from behind style and will be very hard to beat here.
Bulli Greyhounds – Race 9 – Box 2 – Carbon Reprint
Another Finn trained runner Carbon Imprint did everything right last start winning by 5.75 lengths in 26.78 after leading almost all the way from box 8. Moves to box 2 tonight and should handle the transition. The 3 week break between runs bodes well and expect ed to go well.
Don't Miss The Late Mail With Our Twitter Tips
Sometimes things can happen after we publish out Tips which change the way we view a race. Now by using Twitter you can take advantage our of our expert form analysis minute by minute as events happen. Follow us on Twitter and you'll be able to receive all our Late Mail direct to your phone or email, so you'll never miss that next winner, no matter where you are. Follow @GreyhoundRacing on Twitter now and start winning more.
Free $50 Bet At Sportsbet
Take advantage of our Free $50 Bet with Sportsbet. Just open a new account at Sportsbet from any of our links and you can be betting and winning for free on us. Use Sportsbet Bonus Code 27110 when signing up for a Free $50 Bet
Free $100 Bet At Iasbet
Sign up at Iasbet and use the Iasbet Promo Code ARG100 and you can get a Free $100 Bet on us. Just open a new Iasbet account from any of our links, use the Iasbet Bonus Code ARG100 when registering, deposit $50 and have a $50 bet, and your account will be credited with a Free $100 Bet with in 24 hours.
Don't Like Our Tips? Lay Them At Betfair
If you think our selections can't win, you can make money by betting against us and laying the selection at Betfair. Follow any of our Betfair links to open a Befair account now and get a Free$50 Bet to put our greyhound Tips to the ultimate test.
Australian Racing Greyhound Dog House (NTBBA – Never To Be Backed Again)
Me Boss (New South Wales)
Bikini Beach (Queensland)
Autumn Honey Bee (New South Wales)
Teaman Titch (Victoria)
Sculpted (South Australia)
Miss Opie (Victoria)
Australian Racing Greyhound Kennel
Uno Express (Victoria)
Miss Amy Jade (Queensland)
Monique's Doll (New South Wales)