Greyhound Tips For Saturday 4th July 2009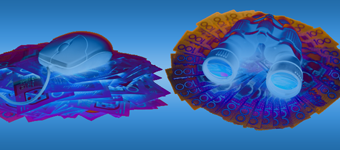 Welcome to Australian Racing Greyhound's free Greyhound Racing Tips for Saturday 4th July 2009 with Tips tonight from The Meadows (Victoria), Wentworth Park (New South Wales), and Cannington (West Australia).
Tonight's racing is undoubtedly highlighted by the final of the Group 2 2009 Bob Payne Winter Stake. Not only have the heats produced a very good final draw, but unless you've been under a rock, you'll also be aware that El Galo gets another chance tonight to break Rapid Journey's Australian Prizemoney Record of $530,995.
Sitting on $515,745 in total career earnings, if El Galo can win tonight's Group 2 final, the $25,000 first prize will take him to $540,745 and almost certain retirement to stud duties. But can he win it?

There's no doubt the El Galo of old would be right in tonight's race, but age is definitely catching up with the multiple group race winning greyhound, and he's working harder to win each race now. El Galo won his heat in 30.07, which was slower than Foxhill Bella's 29.79, but his first split of 5.40 was just .01 second quicker than that same greyhounds, who will start directly inside El Galo in box 5.
Which ever way it plays out it is sure to be a great race and well worth making sure you tune in aty 9:57pm for what could be El Galo's last career start.
So with that in mind and with greyhound racing coming at us from The Meadows (Victoria), Wentworth Park (New South Wales), and Cannington (West Australia), let's recap out betting advice for tonight's tracks.
The Meadows races over the 525m, 600m and less frequently the 725m distances and the track definitely favours railers; it is almost impossible to make ground once you get wide on the track at The Meadows. The inside 3 boxes are favoured over the 525m, and the inside 4 boxes over the 600m. The outside boxes are a decided disadvantage over the both the shorter distances.
Wentworth Park went from being a very fair track to a leader biased track with the addition of "transition turns" to the corners in the mid 90's. Leaders have been advantaged ever since that track modification and consequently red box draws are small advantage over both the 520m and 720m distances now.
Cannington is one of the better two tracks which does tend to give greyhounds off the speed a chance to run on. Both the 530m, and 642m distances favour the inside boxes and the 1 box has a slight advantage over the 715m distance.
The Meadows Greyhounds – Race 6 – Box 2 – Back Elvis
Farmor Swift was our selections last week from box 1 and has drawn the same box here again in the final, but Black Elvis gave her an absolute towelling last week from box 3, leading all the way and beating Farmor Swift by 4 lengths in 30.12. That win was Black Elvis' 5th win in a row and 10th from 35 overall. Is obviously in an outstanding purple patch of from at present and having drawn just outside Farmor Swift again in box, looks the goods.
The Meadows Greyhounds – Race 7 – Box 7 – Jamaican Bolt
Jamiacan Bolt offset an ordinary box 4 draw last start at Sandown and managed astrong 30.10 win beating Tencious Ted. Has started here 9 times and is yet to be unplaced having won 3 and running 6 placings. Wth a PB of 29.88 he looks the class greyhound of the field and does handle a wide draw.
The Meadows Greyhounds – Race 8 – Box 8 – Special Sign
Brilliant 600m winner here last start Special Sign looks the goods here again against a similar field. Has 2 noted slow beginners drawn inside her and should have little trouble going forward early. Ran 34.55 last week which is low flying and not far off her best of 35.52. Had 5 starts her for 3 wins and a second and should add to that win tally tonight.
Wentworth Park Greyhounds – Race 3 – Box 1 – On Parole
Unbeaten youngster On parole gets a dream box 1 draw for her race night debut at Wentworth park tonight. All 3 career wins have so far been at Dapto, leading almost all the way on each occassion and running 30.32, 30.00 and 30.52 on a slower track last week. Has won by good margins on each occassion and looks the likely leader from box 1.
Wentworth Park Greyhounds – Race 4 – Box 1 – Fire King
All the interest will be around Drover here, which will make the market for us to get on a greyhound who has won all his last 3 starts and has drawn the coveted rails alley. Is a little susceptible to getting covered early but should be able to do enough to make it win number 4 in a row after running 31.00 and 30.84 at Richmond and winning her Monday night running 30.52. Will only be improved by the outing and should go close yet again.
Wentworth Park Greyhounds – Race 5 – Box 1 – Boss Number One
Hopefully there's no rain around at Wenty tonight as we're going with the rails alley here yet again, and again another greyhound that has put his last 3 wins back to back. Cliff Clark's Boss Number One made it 3 consequetive wins here at Wentworth Park running 30.37 here last week. Gets a perfect box 1 draw and should be able to establish a huge lead, which he may need if Take The Kitty gets to the rail and gets a clear run.
Group 2 Bob Payne Winter Stake Final – Wentworth Park Greyhounds – Race 8 – Box 2 – Dentax Bale
Very tricky race will all the speed greyhounds drawn next to each other out wide. With Foxhill Bella, El Galo and Cool Flight all trying to lead early, there's bound to be carnage on the first corner and Wheeler youngster Dentax Bale looks the best placed to take advantage of it. The Collision ~ Maple Bale dog has been a model of consistency lately and had been ofsetting his tardy starts with enourmous finishes scoring wins at 4 of his last 5 starts and running a PB of 30.18 here in the process. If one of the speed greyhounds gets away alone untouched, he probably can't run the time to catch them but it looks highly likely he'll be angling for runs under the trouble on the first corner and should prove far too good from there.
Don't Miss The Late Mail With Our Twitter Tips
Sometimes things can happen after we publish out Tips which change the way we view a race. Now by using Twitter you can take advantage our of our expert form analysis minute by minute as events happen. Follow us on Twitter and you'll be able to receive all our Late Mail direct to your phone or email, so you'll never miss that next winner, no matter where you are. Follow @GreyhoundRacing on Twitter now and start winning more.
Free $50 Bet At Sportsbet
Take advantage of our Free $50 Bet with Sportsbet. Just open a new account at Sportsbet from any of our links and you can be betting and winning for free on us. Use Sportsbet Bonus Code 27110 when signing up for a Free $50 Bet
Free $100 Bet At Iasbet
Sign up at Iasbet and use the Iasbet Promo Code ARG100 and you can get a Free $100 Bet on us. Just open a new Iasbet account from any of our links, use the Iasbet Bonus Code ARG100 when registering, deposit $50 and have a $50 bet, and your account will be credited with a Free $100 Bet with in 24 hours.
Don't Like Our Tips? Lay Them At Betfair
If you think our selections can't win, you can make money by betting against us and laying the selection at Betfair. Follow any of our Betfair links to open a Befair account now and get a Free$50 Bet to put our greyhound Tips to the ultimate test.
Australian Racing Greyhound Dog House (NTBBA – Never To Be Backed Again)
Me Boss (New South Wales)
Bikini Beach (Queensland)
Autumn Honey Bee (New South Wales)
Teaman Titch (Victoria)
Sculpted (South Australia)
Miss Opie (Victoria)
Birthday Boy (Victoria)
Australian Racing Greyhound Kennel
Uno Express (Victoria)
Monique's Doll (New South Wales)
Similar Greyhound Racing News