Greyhound Racing Tips For Wednesday 2nd December 2009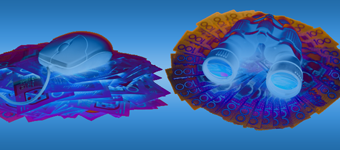 Greyhound Racing Tips for Wednesday 2nd December 2009 with Tips tonight from Ballarat (Victoria), Warrnambool (Victoria), The Gardens (New South Wales), Ipswich (Queensland) and Cannington (West Australia).
Very exciting night of racing coming at us from Ballarat with 7 heats of the Group 2 PetStock Ballarat Cup with the usual line of suspects fronting up for what is one of the premier country cups in the country. From The Gardens we should be in for a real treat with an elite lineup of stayers facing the starter in the Group 3 Newcastle Cup. The lineup includes Australia's current top ranked stayer Amity Bale as well as her last start conqueror Drill 'Em.

With racing coming at us from Ballarat (Victoria), Warrnambool (Victoria), The Gardens (New South Wales), Ipswich (Queensland) and Cannington (West Australia), lets review our betting advice for those tracks.
Ballarat is one of the fairest one turn tracks in the country and in general punters can bet with confidence over all distances, although inside boxes are slightly favoured and the 8 box races well off the 450m start. The track suits both speedy and strong greyhounds. Ballarat have just started racing from the new 390m boxes, but from the racing we've seen they are more likely decided by luck and interference than class and are best avoided as serious greyhound betting opportunities.
Warrnambool was redeveloped in 2008 to remove much of the bias and interference that occurred on the old "egg" shaped track. Unfortunately while interference has been reduced, "transition turns" have turned the track in to a leader biased procession. In almost all races the winner comes from the greyhound in front about 50m from the boxes. Only strong railing greyhounds can make ground from behind and wide runners are decidedly disadvantaged. The red box is favoured over all distances.
The Gardens is one of New South Wales' newest tracks and now the sole home of the NSW NCA. The track strongly favours early speed dogs but the 413m races should be avoided at all costs as they are decided more by interference than ability.The 515m races are worth betting on but the inside 3 boxes are all favoured and even good dogs will find it hard to cross from wide draws. The 600m trip, being a corner, start can often pose a difficult greyhound betting option and the inside box is a huge advantage. Few races are run over the 715m journey.
Ipswich can be a punters graveyard and as a general rule punters avoid investing in the 431m races unless you are laying them on Betfair, as the corner starts throws up many unlikely winners and lots of interference. If you must bet on these races, box 1 wins almost twice as many races as every other box with the exception of the second best box, box 2. The 520m races are a little more even, but have a decided bias toward the four inside boxes due to the short run to the corner and even class greyhounds find it hard to win from wide boxes. The 630m races are another corner start.
Cannington is one of the better two tracks which does tend to give greyhounds off the speed a chance to run on. Both the 530m, and 642m distances favour the inside boxes and the 1 box has a slight advantage over the 715m distance. The 297m races,starting at the top of the back straight, runs reasonably fairly, although box 1 is an advantage. The four inside boxes are advantaged over the 530m, the three inside boxes over the 642m and the 715m races reasonably evenly.
Group 2 Ballarat Cup Heat 1 – Ballarat Greyhounds – Race 3 – Box 1 – Dyna Lachlan
Going to tip the obvious here selection here in Dyna Lachlan who was an almighty run in the Group 1 Melbourne Cup to finish second behind Lord Ducal after finding plenty of trouble. But he is not without risk in this as Gioves Thunder is prone to "going left" at the start and is fast enough to either cause Dyna Lachlan grief or head him off as evidenced by his quick 23.08 Horsham win 3 starts back. Have to go with the form dog though in Dyna Lachlan.
Group 2 Ballarat Cup Heat 2 – Ballarat Greyhounds – Race 4 – Box 3 – Remo Rubik
Another heat here the win should go to form dog in the race, although he has the same awkward draw that saw him get in so much trouble in last week's Group 1 Melbourne Cup final. Remo Rubik has started here 3 times for 2 wins and has a PB of 25.16. Only has to begin well enough to avoid trouble from his outside and will blitz this race in.
Group 2 Ballarat Cup Heat 3 – Ballarat Greyhounds – Race 5 – Box 3 – Manuel Bale
One of the weaker heats with youngster Manuel Bale looking the best of the chances from box 3. Was beaten here early on from box 2 in 25.75 but recent 30.01 Meadows win suggests he may be going much better now. Has won 5 of 12 career starts with a further 5 placings and has gone as fast as 29.67 at The Meadows. That sort of run would win this easily.
Group 2 Ballarat Cup Heat 4 – Ballarat Greyhounds – Race 6 – Box 2 – Hayder Bale
Fairly tough heat with a number of chances but Hayder Bale, who is fresh after a 2 week break from racing could be the knockout dog at odds if he just begins. Very capable dog who won 2 in a row recently at Shepparton and here, but mixes his starts. Can win from behind and can run time as evidenced by his 29.97 Sandown run in July. Wide race with many chances and a lot of must lead to win types engaged, happy to be on one that can take a sit and finish over them.
Group 2 Ballarat Cup Heat 5 – Ballarat Greyhounds – Race 7 – Box 3 – Zenith
Only possible selection here has to be the Jamie Ennis trained Zenith who has won his past 6 races in a row. Hasn't really set the track alight in those runs but has won at Shepparton in 25.19 and The Meadows in 30 dead. Looks the class runner and whatever finishes in front of him will win. Only start here resulted in an unplaced run. Looks the winner but I wouldn't go heavy.
Group 2 Ballarat Cup Heat 6 – Ballarat Greyhounds – Race 8 – Box 1 – Timberland
Interesting race 3 or 4 good chances. Fedex returns for his second start since a long lay off and will be desperate for a good performance to get some more points in the AGRA greyhound of the year rankings after sitting up in second for most of the year despite not racing for 3 months. Boxed inside him though is the classy pair of Timberland and Birthday Boy, who both look capable of taking this out. Timberland who has never had a red box in 15 starts looks the winner if he can get away well enough, having won 4 of 7 starts here with a further 2 seconds. Birthday Boy has been racing in career best form but has never really gone all that well here since getting trapped in the lids in the heats of this race last year.
Group 2 Ballarat Cup Heat 7 – Ballarat Greyhounds – Race 9 – Box 1 – Major Mission
Major Mission is boxed to take out this last heat of the cup sitting up in box 1. The Warragul Cup winner won that race from box 1 and has started 5 times from box 1 for 4 wins. He has shown he is going well enough winning 2 of his last 3 starts at Bendigo and here and has a 25.17 PB on the track. Should just go ping and win.
Warrnambool Greyhounds – Race 8 – Box 1 – Cho Chang
Staying races with these short runs to the first corner are always a cause for concern but the Wayne Vassallo trained Cho Chang should be able to use the red box to advantage here and hold the rail through the first corner. Has won her past 3 starts in a row at Sale and Geelong for the Hallinans and front running stayers are always advantaged on this track.
The Gardens Greyhounds – Race 3 – Box 5 – Lochinvar Marlow
Lochinvar Marlow has won 3 of 3 career starts but hasn't started since winning here nearly 4 months ago in a flying 29.43. Was touted as one of the best up and comers in Australia at one stage but had a series of injuries which kept him sidelined. Was reported to have been trialling well 2 months ago but suffered another setback. Must be going well or they wouldn't have risked him here.
The Gardens Greyhounds – Race 5 – Box 5 – Elite Blue Size
I won't get any points as a tipper here but Elite Blue Size is notable as Reg Kay's next up and comer has now won 7 of 9 starts and has looked very good dominating the Maitland 450m races in recent times. Has got his times as low as 24.98 there and just get the feeling this track will suit him. Should lead a long way and bolt in.
The Gardens Greyhounds – Race 6 – Box 1 – Size It Up
Somewhat in the shadow of Elite Blue Size, Size It Up has won 4 of 8 starts and has already greeted the judge here over both the 413m and 515m The Gardens running 29.89. Was first up over 515m last time and ran a hot 4.99 first section from this same box. Will lead by 10 here at one stage and only a tragedy will see her beaten.
Group 3 Newcastle Cup – The Gardens Greyhounds – Race 8 – Box 6 – Amity Bale
Australia's best stayer Amity Bale takes on her last start conqueror Drill 'Em who brought her winning run to an end. Throw in the highly talented but enigmatic Forty Twenty and the handy Tifi and Reign Over Me and this race ends up being more than a solo trial. Amity Bale's biggest risk is her wide box and her tendency to want to only pass dogs on the rail, and if she is to get beaten it will because she beats herself. Has been in devastating form that has had her compared to the immortal National Lass and needs to be winning this to even remotely justify that rating.
Australian Racing Greyhound Dog House (NTBBA – Greyhounds Never To Be Backed Again)
Me Boss (New South Wales)
Bikini Beach (Queensland)
Autumn Honey Bee (New South Wales)
Teaman Titch (Victoria)
Sculpted (South Australia)
Miss Opie (Victoria)
Australian Racing Greyhound Kennel (Greyhounds To Follow)
Monique's Doll (New South Wales)
Goodesy (New South Wales)
Pulp (New South Wales)
Billy Bobaggings (New South Wales)
Hurricane Luke (New South Wales)
Window Watcher (New South Wales)
More Greyhounds News