Wentworth Park betting tips & top odds | Saturday, February 5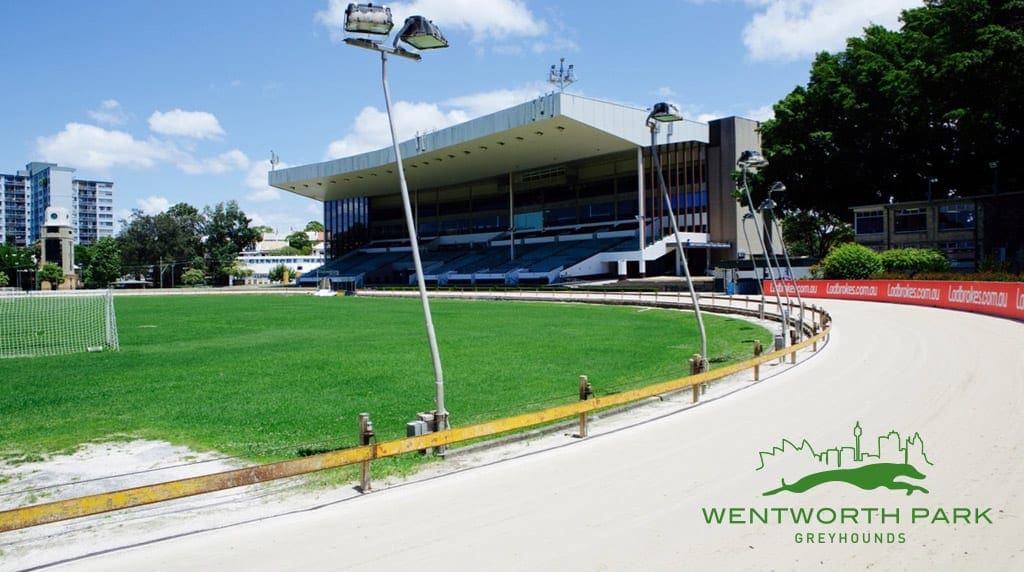 Ten races are on the card for Wentworth Park this Saturday night, and some very good dogs will be heading to the boxes. Good luck with all your investments.
Race 1: NSW GBOTA Welcome Masters M1/M2/M3 (520m)
A masters to start the night off and great to see the champ of Wenty Park back. Sunburnt Highway recorded win number 35 here at Headquarters last start when he did what he does and that is ping, go to the front and run 30secs even. He is a marvellous greyhound and will be extremely hard to beat again tonight. Ritza Coen was thankful the champ had the week off last start, getting a dream sit and winning in 30.05 – the danger to the champ. Boomin' Ethics will raise the bat for his 100th career start and ran good sectionals when leading till late last start and can match it with Sunburnt Highway early, but not sure he can beat the champ home. Vintage Special has improved in his two runs back from a long spell but would need luck to win this, and Hello Dream has been competitive in her limited masters career but this is a steep class rise.
Selections: 5-3-1-2
Race 2: Ladbroke It! 5th Grade (520m)
Blackjackist has been very good since switching to the Frances Goodwin kennel ran a B.O.N. 29.90 two starts back. Needs a little room early but may just get that tonight. Clay Made, who hasn't raced here since November, had a good win on Wednesday night and should improve from that. He is from a talented litter and in a strong kennel and is a real threat. Russian Inn was a touch disappointing here last week but bounced back to his best with a good win at Bulli on Tuesday, and Charlie's Jar was taken up to compete in the Bathurst Cup – which is a strong race series, so he must have ability – but will need some luck.
Selections: 3-2-8-7
Race 3: Mr Morals Sprint 5th Grade (520m)
Spring Patriot has not been seen since falling in a heat of the Derby last month. Had won five of his last eight before that fall and we're sure Scott Board will have him ready to go tonight. With the vacant box under him, he might get enough room early to get a position and will be too strong for them late. Hunter Keeping is racing well without winning; shows pace in his races and may be in front in this early. Black Firebrand improved last week but will need to lift another notch, and Goodwin Grange can show pace on her night but will need to do things right.
Selections: 6-4-2-8
Race 4: Happy Chinese New Year 5th Grade (520m)
Wioleta Bale began well but just got squeezed at the vital time going into the first turn last week. If she begins like that again, she may get some more room and lead here for a long way. Smart Fernando is a definite threat with a 30sec personal best to his name, just needs to find his best. Oil And Water also has a good personal best here but has been racing over the sprints since coming back from a break. Can show good pace on her night. Soul To Squeeze is 1/1 from box eight but would need to lift here.
Selections: 2-4-1-8
Race 5: Ladbrokes Easy Form Free For All (520m)
What a nice race we have here. Fantastic Raven was ultra-impressive running blistering sectionals on her way to clocking a 29.72 victory last week. Draws well again and will be hard to beat. Bandit Ned found nothing but dead ends in the Paws of Thunder Final – forget he went around. Will be much better suited out in the no.8, where he is 1/1, and has a moderate beginner under him, but can he catch Fantastic Raven? Ritza Donna was so gutsy when she pushed Wow all the way last week but just needs to begin a little better to tackle the top-line greyhounds. Four Five is in career-best form but this is another step up for him, and Ritza Gloria is a talented bitch who we haven't seen for six months but may go well fresh.
Selections: 8-1-7-4
Race 6: Congratulations Ash Barty 5th Grade (520m)
Sally's Reward did everything right on her Wentworth Park debut from box eight and is again drawn to swoosh down the middle of the track and lead early. Cartel Master was gunned down in the shadows of the post last week by the strong Fernando Hunter, but he ran a new P.B. and is still improving. Miss Hyped Up has an average Wentworth Park record, but she loves box one and has been going against some of the best in the state at Bathurst recently so is definitely a hope. My Mate Holden had a good win at Bathurst last week and is a rough hope.
Selections: 7-4-1-2
Race 7: Congratulations Special K's 5th Grade (520m)
Zipping Striker was unlucky in his debut here, getting a check as he tried to lead. Clocked some good times and performances in his three wins since, definitely the testing material. Ritza Skylar has been going over the middle distances lately and lacks early pace but has a withering finish and if she gets a cart across and a sit on the no.7 may give him windburn late. Simple Shearer is racing well here without winning, and Heart Lines is in good hands and is another who has been going over the middle distances lately.
Selections: 7-8-6-3
Race 8: #getyourgreyhoundon 4th/5th Grade (520m)
Fernando Hunter stalked the pace and did a tremendous job of nailing Cartel Master on the line last week. The lower draw, the vacant box to his right and the small field all play into his hands. Zipping Stewie almost crossed and led last week before just running out of gas late. He is getting stronger with racing and should probably lead this field. Opinions did hold Zipping Stewie out at the first turn last week and if he begins like that again will hold the lead again but will give Fernando Hunter a dream trail. Ziggy Star is another in astute hands that has been trying the middle distance races of late, and Artic Kingdom has been racing the best of the best lately and will appreciate the big class drop.
Selections: 2-1-5-7
| | | |
| --- | --- | --- |
| GREYHOUND | BET TYPE | SPORTSBET ODDS* |
| Fernando Hunter | Win | Best odds |
*ODDS CORRECT AT TIME OF PUBLICATION
Race 9: Ladbrokes Switch 5th Grade (520m)
What About That will take plenty from his Wednesday night race and will appreciate the vacant box. While still learning his trade, he is on the improve. Cawbourne Bora is another youngster on the up and another Jodie Lord runner. Not sure she is as well drawn outside the kennelmate, but she does have a touch of class and you know the Cawbourne dogs are generally pretty strong. Sweptail got no favours on Wednesday night and is much better than that – box one will help enormously. From The Area is strong but needs luck.
Selections: 6-7-1-4
Race 10: wentworthpark.com.au 5th Grade (520m)
Osprey Phantom is a moderate beginner but is better than his last efforts and the switch back to box one might be the difference. He is definitely talented. Redeem Our Cash got the choccies for us last week from this draw and this is not that much harder, so a repeat effort would give her every opportunity to claim a hat-trick. Tachycardia has been racing the best of the best and will appreciate the massive class drop. Reena's Rosie is well drawn down low and is strong but this is a step up for her.
Selections: 8-7-1-2