Wentworth Park greyhound tips & top value bets | 9/2/2022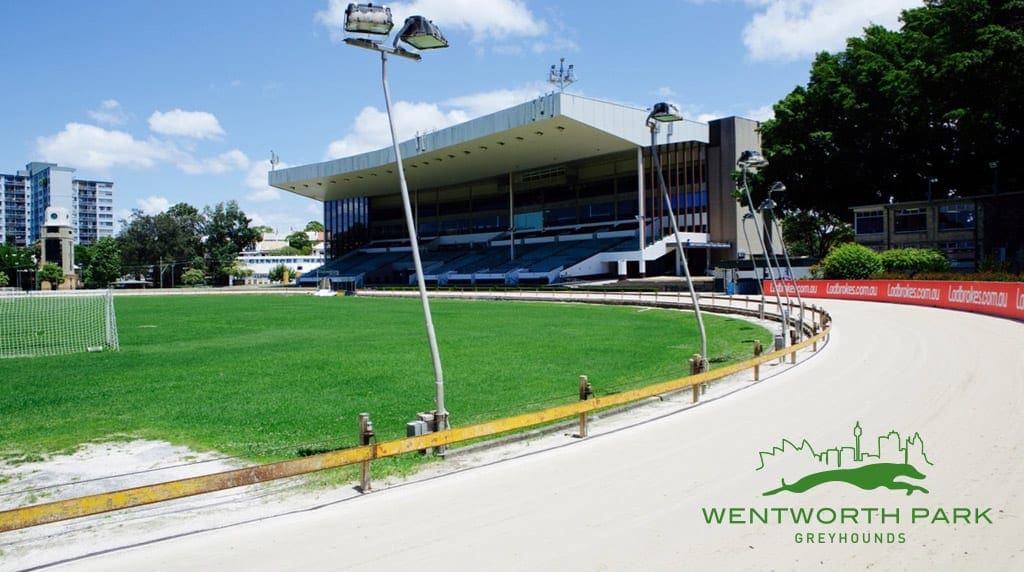 Wentworth Park will host 11 races this Wednesday night, the first of which is set to go at 7:08pm AEDT. ARG's top greyhound tipster brings you his insights for every race on the card, along with his best bets for the night.
Race 1: NSW GBOTA Welcome Maiden Heat 1 Maiden (520m)
Race 1 is a heat of the Maiden series and sees an even bunch of Maidens going around. Zipping Princess stands out. She was second to her brother here last week. Her time was good enough to win this although she did a fair bit wrong in a small field and may not get those breaks tonight in a full field. Tarawi Sophie is in good hands but has yet to salute here in 6 goes has a couple of places from wide boxes and will need luck. Raglan Beach is another in good hands and brings some reasonable Goulburn form to town and is a definite danger and Devil Queen can show good pace on her night but 520m sees her out at the moment.
Selections: 3-4-8-2
Race 2: Ladbroke It! Maiden Heat 2 Maiden (520m)
In heat 2 of the maiden series it will be interesting to see how the litter brother to Tiger Jack, Doonan, goes in this race. In the strong Lord Kennels and gets a fairly average maiden to kick off his account tonight, although not fabulously boxed in the middle he should be winning. Sugar Jack comes to town and looks an improver. He has a couple of placings in a row and looks a chance. Simply Limelight is another one facing the starter for the first time tonight his mum had exceptional early pace so he will be an interesting watch. Call Me Rooster is not hopeless and Jet Pack Bello is strong but will need lot of luck.
Selections: 5-2-7-3
Race 3: Tuffrock K9 Jf 5th Grade (520m)
One of the best races on the program and I could make a genuine case for 7 of the 8 runners, but as your tipster I have to stick my head out. All Nose was my each way special last week and she was a certainty beaten last start. I have to back up on this girl and if they give her a shot they will be sorry. Magic Flame was bloused in the shadows here 2 weeks ago but showed good pace and if she leads and runs 30sec dead then may be extremely tough to beat. Spring Meteor is awkwardly drawn but had the pace to offset the draw and led all the way here on Australia Day. Fascinating Mel started favourite that night but was brought undone by a tardy start off the inside. Worth another chance? Rocker Flyer is honest and pinched one here on Australia day.
Selections: 3-7-6-4
Race 4: Ladbrokes Easy Form 4th/5th Grade (520m)
And we have another interesting race. Bow Tippy had her first look at Wenty last week and did everything right. She worked hard from the awkward draw copped a check at the first turn and still knuckled down for a gutsy win. If she improves a little on the clock for her first go here then she can definitely pinch this from the nice draw. Rocking Jewel is as honest as they come she led Horchata and She's Savage and just kept her head down and kept going when upsetting those dogs last week doubt you will get $25 about her tonight. Fergie Pepper comes in with good Bathurst form and must be included. Prabaker is an interest starter having only its second start in the clever hands of Kim Mulrine one to definitely watch and Gold Tie Affair is better than we have seen and looks to be finally striking some form.
Selections: 2-4-7-3
| | | |
| --- | --- | --- |
| BEST VALUE | BET TYPE | SPORTSBET ODDS* |
| Bow Tippy | Each way | Best odds |
*ODDS CORRECT AT TIME OF PUBLICATION
Race 5: Friday Night Racing @ Wp 4th/5th Grade (720m)
The stayers take the stage for the 5th event and it is almost impossible to split Lucky Dice and Catch Me Nero there was less than a head between them last time and I expect something similar this time. I am leaning to Lucky Dice who is much better drawn tonight and only having his 6th career start will get stronger and I think has a big future. Zipping Pearl steps up for the first time to 720m and looks like it will suit although this is tough and the Chappellow duo Manipulate and Glittering Magic must be given each way hopes.
Selections: 3-6-7-5
Race 6: Blink Print 3rd/4th Grade (520m)
She's A Pearl is another that has transferred from the strong Sims kennel to the exceptionally strong Lord kennel. She hasn't been seen since starting favourite in a Futurity heat and copping a bad check as she tried to cross and lead. Has a flying P.B and that will be the key tonight can she cross? If she does she wins. Ritza Donna was disappointed for the rails run at a crucial stage last start and was only a length of WOW the start before. She is back to her best and if she gets a clear crack at them along the fence is the big danger. Zipping Sapporo is all class but just not going as well lately and Zipping Pearson has enough pace to make use of box 1 and make a real nuisance of herself.
Selections: 8-5-1-3
Race 7: @wentworthparkgreyhounds 5th Grade (520m)
Burn has been doing just around the big southern tracks, is in astute hands and I think is well boxed out in box 8 for his city debut. Just needs to get around the tight first turn here at H.Q and I think he can win this. Winlock Brad just couldn't get across from box 8 last week when held out and then checked going past the pen. I think he can lead from the inside and might be a bit of value. She's Savage is better than we have seen at her last couple. Baci Baci can show pace but would need to improve to win this. Flip the Script lost no admirers in his run behind Tiger Jack but needs luck as he wants to skirt wide.
Selection: 8-1-7-4
Race 8: Ladbrokes Switch 5th Grade (520m)
Horchata was desperately unlucky last start when trying to push through and lead copped a check and tried hard. Tired a fraction late but is improving with racing here and is the one to beat. Kitty Keen did us a solid last week winning in good style and if she continues her improvement at career start number 8 and begins like she did last week may just be the one to beat Horchata. Spring Venom brings some good short course sprinting form down from the country and could use box 1 to her advantage and Saniyah Bale has some good Dapto form but this is tough at your first Wenty Park try.
Selections: 3-5-1-6
Race 9: Lgee Preludes Start Feb 19 1-2 Wins 5th Grade (520m)
Zipping Tracker did nothing wrong when winning his maiden here last week mustered quickly and raced away from his sister and will be much improved from that outing and get the cherry red draw and looks to make it 2 from 2. Hardman Cortis is better drawn out wide and has box 8 is going great on the bigger circuits and might appreciate the room out there early. Lady Stomp began well before getting in trouble last week. Tenement Hall began well and got a little lost and cluttered up on the fence last week and will be better for the experience here. Miss Blue Fancy has good Nowra form and is a minor chance at her first look at Wenty Park.
Selections: 1-8-3-4
Race 10: Where Else but Wenty? 1-2 Wins 5th Grade (520m)
A really tough race to tip you the winner but here goes. Hosoi is the only dog to have won a race around here and that might hold him in good stead for a race like this has a moderate beginner under him so might find the fence and the lead early. Runway Emma is in a strong kennel and her form is not terrible, respect. Bell Toller was good after being last to the first turn back on Australia Day. He will need to begin better off this tricky draw. Sekora is another in a leading kennel and has been trying his luck over some distance. If he is only a couple of lengths back heading to the back straight he might be the knockout dog butwill need a touch of luck and Oh So Orson is often slow early but strong as well.
Selections: 2-7-6-3
Race 11: Get Your Greyhound on 1-2 Wins 5th Grade (520m)
Electric Data recently won his heat and final of a 400m Richmond series and that form is good enough to win this. Only showed moderate pace but used the track well to win the final. Is probably the dog with the most upside and has 5 placing from 7 here at H.Q. Elle Yeah has been good behind some good dogs recently and finally cracked the maiden at start 5 may just go on with it now. My Apologies will appreciate being back near the fence and is a chance. Evacuate seems to go better out wider and may just get a nice cart across this field. A tough race to close the night.
Selections: 4-7-8-1