Cash On Delivery delivers Murray Bridge Straight Track Cup for Griffiths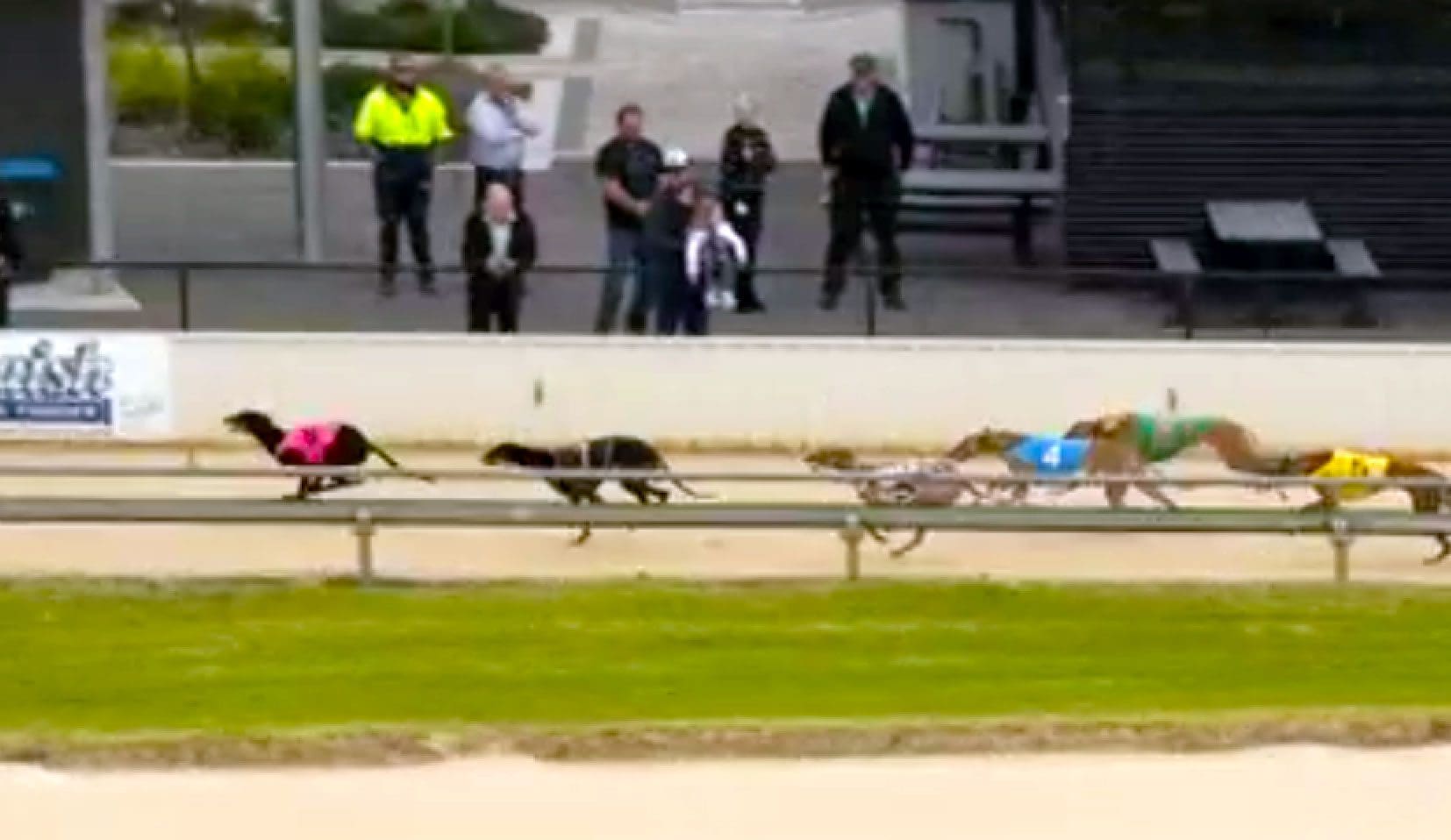 In a thrilling display of speed and strategy, Cash On Delivery clinched victory in the prestigious 2023 Murray Bridge Straight Track Cup Final held on a bright Tuesday afternoon at Murray Bridge.
Bounding out of box eight, Cash On Delivery demonstrated a commanding lead right from the start.
With ample space on the wide side, the greyhound managed to secure a three-length lead by the mid-race.
Despite a fierce pursuit from Aston Ziebell and Federal Outlaw towards the end of the race, Cash On Delivery held its ground, ultimately securing the title with a rapid timing of 18.88 seconds.
2023 Murray Bridge Straight Track Cup – Cash On Delivery (18.88) T: Ashlee Griffiths
---
Cash On Delivery's trainer, Ashlee Griffiths, expressed her elation post-race. "I was thrilled with the run," she commented.
Griffiths revealed that Cash On Delivery's performance had improved from the previous week, partly due to favourable track conditions which had improved after the rain, resulting in a slightly slower track last week.
Griffiths also mentioned that Cash On Delivery had a restful week leading up to the heats, which contributed to his overall well-being and stellar performance.
In the week prior, Griffiths had predicted that box eight would be advantageous for Cash On Delivery.
The race progression seemed to affirm this as Cash On Delivery enjoyed expansive space, especially after Aston Ziebell, who started from box seven, veered towards the inside part of the track.
"The wide draw undoubtedly played to his strengths.
"We anticipated that he would run a straight line, and that's precisely what transpired," said Griffiths.
Looking forward, Griffiths disclosed several potential opportunities for Cash On Delivery, one of which includes the SA National Straight Track Championship heats slated for early August.
However, for the immediate future, a return to Gawler seems likely, where Cash On Delivery previously came tantalisingly close – just 0.01 seconds shy – to breaking the 400m track record.
"He was just a whisker away from the record last time.
"We might return to Gawler and give the record another shot," Griffiths mused.
Cash On Delivery has now started 26 times for 14 wins and eight placings, earning $24,795 for connections.
---
---
Similar Greyhound Racing News