COVID-19 lockdown proves boost for Qld greyhound adoption numbers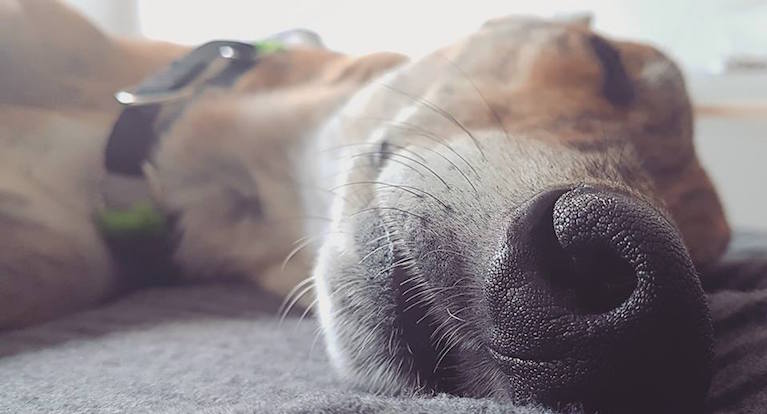 Queensland's Racing Integrity Commission (QRIC) Greyhound Adoption Program (GAP) has seen a surge in the number of greyhounds adopted in April, bringing the total number for the year to more than 200.
Queensland Racing Integrity Commissioner Ross Barnett said there has been a marked increase of adoptions during the pandemic, with many people working from home due to COVID-19 restrictions making the decision to adopt a greyhound.
"This surge in greyhound adoptions is an unexpected outcome of the restrictions around the COVID-19 pandemic," he said.
"As a result we are even calling for more dogs from the Queensland racing industry to keep up with the demand of dogs to adopt."
Commissioner Barnett said the QRIC GAP works with the greyhound racing industry to re-home their retired racers to loving families across Queensland, through the South East Queensland GAP at Churchable and the North Queensland GAP based in Townsville.
"Greyhounds make great pets and many families have chosen to make the commitment to a greyhound while they have more time at home to settle them in and some families have also taken the opportunity to foster a dog during this time," he said.
The QRIC GAP team has been working very hard to ensure that all the safety protocols associated with the COVID-19 restrictions such as social distancing are followed during adoptions.
For industry participants wishing to retire their greyhounds to the program, the GAP holds greyhound intake days every fortnight. Intake forms are available on the GAP website (www.gapqld.com.au/forms-guides/intake-form/) or by contacting 1300 087 021 to have an intake form posted.
If you are interested in adopting a GAP greyhound in Queensland, contact the GAP team on 1300 087 021 or email [email protected]
Similar Greyhound Racing News