Do greyhound bosses read the newspapers?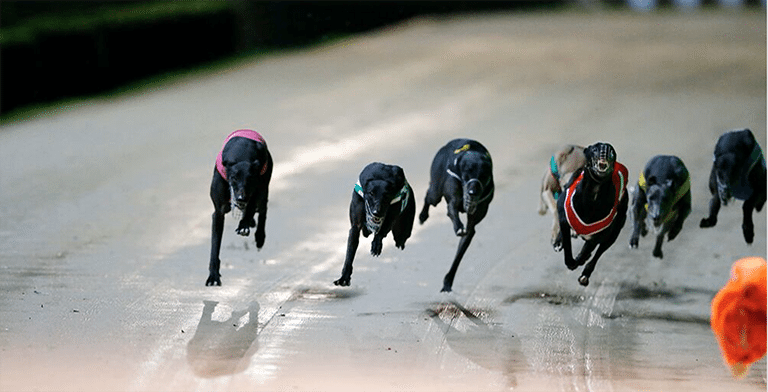 Yet again, the failure of greyhound authorities to present the industry's case has opened the way to naysayers and racing opponents to belittle the code, using error-laden quotes from small splinter groups who vehemently oppose any greyhound racing – and say so on their websites.
This time, writing in the Sydney Morning Herald last Tuesday, known offender Peter FitzSimons has again trotted out his poorly researched and highly inaccurate quotes rubbishing greyhound racing.
Worse, no evidence is available that greyhound authorities attempted to gain equal mention in the newspaper in order to correct the mistakes. This column wrote to the Editor but obviously lacked the power to get equal treatment. That letter is shown in part at the bottom of this article.
In contrast, formal authorities would be well placed to insist on a rebuttal but apparently did not bother. Certainly, nothing has been printed in the subsequent days.
Disgraceful though FitzSimons efforts are, the gap highlights the weak-kneed approach by bureaucratic authorities – particularly Greyhounds Australasia and GRNSW – to show leadership and a proactive bent to boost the code's influence in the public arena.
Indeed, a correct version of all FitzSimons's points should be a permanent reference point on all greyhound sites.
Consequently, greyhound racing loses again.
Note: I am not a supporter of GA or the original GA confidential memo – far from it – but it has to be said that it did not say that 48,000 or more dogs had been killed over 12 years. It was misquoted. But it did come up with the equally ridiculous proposal that all states should reduce activity by one third, which would be tantamount to killing off the entire industry. That dream was based on the equally incorrect assumption that excess breeding was the problem. In reality, greyhound breeding had been on a gradual decline for two decades.
COPY – LETTER SENT TO SMH
Not for the first time, we are asked to read an appallingly biased and grossly inaccurate diatribe on greyhound racing from a known anti-racing and anti-gambling campaigner in Peter FitzSimons. His supporting quotes are cherry-picked from claims by equally biased but tiny groups.

Certainly, the greyhound industry has had its problems. It has not been perfect but has made huge changes in recent years on order to achieve social acceptance.

Fitzy quotes stories that over 12 years "between 48,891 and 68,448 dogs were killed" as unsuitable for racing. Wrong. Those figures originated in a confidential memo to state CEOs from Greyhounds Australasia and were then passed on to the McHugh Commission by a stand-in chief in NSW (seconded briefly from the state racing department). Neither checked the figures or explained the background. Neither did then-Premier Baird, who was later criticised by the Auditor General – to say nothing of the voting public.

In fact, those dogs represented names which could not be located in the files Most were reclining on owners' or friends' couches or had died from natural causes, illness or incidents such as snakebites. Better record keeping is now in place.

The "Million Dollar Chase" was not funded by the taxpayers but 50/50 by a bookmaker and the unclaimed dividends fund from the TAB – ie by punters.

The recommended "puppy bond" has never been implemented – no doubt because it would have been a charge for no service, which is a practice outside the brief of governments or their departments, and possibly illegal.

As the world's premier canine athletes, greyhounds are subject to injuries, whether in the paddock or at the racetrack. However, the vast majority of these are soft tissue injuries which attract quick, professional treatment, unlike most in the average home or in their thousands at council pounds or RSPCA sites. Comparable injuries affect cricketers, footballers or tennis players every week of the year (Ash Barty at the moment).

Getting away with doping is virtually impossible as all winners are swabbed. Even so, many "positives" these days are due to strange rules about cobalt or arsenic which appear in everyday foodstuff in minute quantities and which have no known effect on performance. In another case, a factory put a small amount of tea (which contains caffeine) in its recipe for kibble. But modern labs picked out this miniscule amount in a dog's meal, thereby disqualifying it. Such is the world around us.

I can only commend to Fitzy this quote on an anonymous poster I once saw:

"Man runs to beat time
Horses are urged to run
Greyhounds are born to run"
Similar Greyhound Racing News