Hilzinger 'excited' by growth of NSW greyhound racing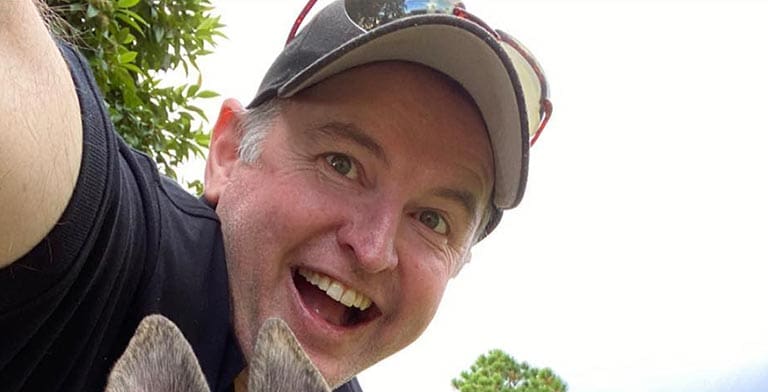 On the back of record prizemoney increases, new NSW GBOTA CEO Allan Hilzinger believes he has a great opportunity to continue growing the legacy of greyhound racing in the state.
The sport in New South Wales has earned respect around the nation because of the riches available to trainers, with Greyhound Racing NSW announcing a 23 per cent increase in stakes funds last year.
That meant a total of $47 million was allocated over the 2021-22 financial year.
This is just part of the reason why Hilzinger is excited to take over from Steve Noyce, who was in the role for three years.
"The sport is in a space where financially it's in the best position it's been. Now it's like let's create the legacy for it," Hilzinger told Australian Racing Greyhound.
"Because I'm so passionate about the industry, I'm excited to be involved in the process of moving it forward.
"It's never been in a better spot, but I think one of the keys is not resting on that either.
"What happens when the industry booms? People join. We don't want to rest on our laurels and say 'this is great' but there are homeless dogs.
"I just look at it as being a great opportunity here. We've got opportunities for new tracks and facilities.
"It's great right now, but let's make sure that we continue to have strategies in place."
Hilzinger praised Noyce for the work he carried out in his three years at the helm.
"I can see what Steve's done as far as implementing infrastructure and it's been phenomenal," Hilzinger said.
"There are some great processes in place which are making sure all our clubs are moving forward."
In a plus for the greyhound industry, Hilzinger already has a good knowledge and passion for racing.
"I've been in greyhounds all my life in different forms through my dad (Keith)," he said.
"My dad's best mate was Gary Ralph, who had champion Roanokee and a bunch of other superstars.
"I've always been involved over the years, but just with affordable dogs.
"A few years ago my dad retired and financially for me it was something I could get into. So I got back into the owning side of it, and I bought some sprint dogs with Darren Russell up in Queensland who was mates with dad.
"And Darren said 'I think they'll be better suited on the shorter courses in Casino'. Robert Andrews is a mate of mine and he's got a spot there, so I met with Rob and became really good mates.
"He's such a genuine, authentic guy and I really like that. He's big on the welfare of the dogs."
Hilzinger has a wealth of leadership knowledge after serving roles as the CEO of both the Darwin and Gold Coast basketball associations.
He and wife, Lari, also established an online homewares store and then got involved with health and wellness products, both of which they still run.
He also ran a consulting organisation for businesses, which saw him invited to present as a keynote speaker across Australia, New Zealand, Singapore and Malaysia.
"We had a couple of online businesses which took off. And I ran a consulting organisation for businesses, which is what I've sacrificed at the moment to take on this role," Hilzinger said.
"But this industry is in my blood and I want to have a positive impact on this industry.
"From a financial point of view I still generate a good residual income out of my business.
"It's given me a good platform to step into something like this and contribute to the industry.
"Over the past eight to 10 years I've done a bunch of public speaking. We've run personal development retreats and leadership retreats overseas in different places."
The greyhound industry has always had its hurdles for trainers, breeders and owners to jump over, and it always will in the future.
Heavy regulation on animal welfare processes has drawn plenty of attention in recent years following the live-baiting saga in 2015.
But together with his passion for the industry and a love of helping and inspiring others, Hilzinger believes his positive attitude will be an asset at the helm of NSW GBOTA.
"Anytime I'm involved in something I love and that other people love and have a positive impact it's great," he said.
"If you're not enjoying what you do and looking at ways you can continually look forward it's not much fun is it?"