Dawn Mini joins a rare group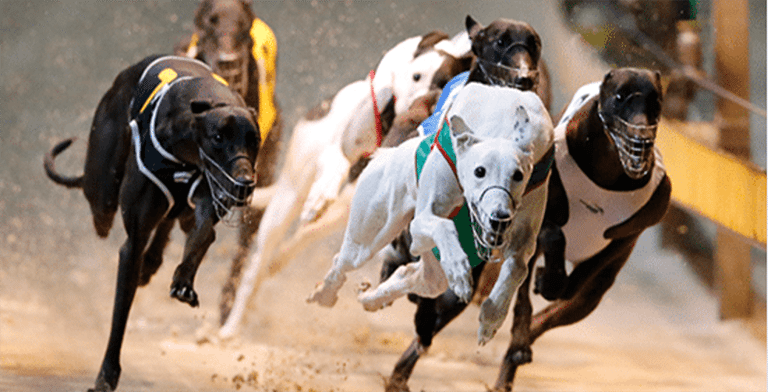 DAWN Mini's victory in the Ladies Bracelet final at Wentworth Park at what was her 114th start has placed her in sixth position on what is a very rare list of greyhounds to have won a major race at or beyond their 100th race start.
In the Group racing era, which spans the period from 1995 to the present, Dawn Mini arguably ranks in third place behind the amazing Queensland all-distance champion Dashing Corsair and the former star sprinter Suellen Bale.
At what was his 124th and last race start, Dashing Corsair took out the 2011 National Distance Championship. In the weeks prior to that victory, the champion had won the Albion Park Super Stayers (start 116), Big Dog Cup (formerly the Queensland Cup, and now once again going by that name) at his 110th start, had run third in the Wentworth Park Gold Cup final at start 107, run seventh in the West Australian Galaxy at start 103 and been second in the Association Cup at start 101.
Suellen Bale took out the 2001 Paws of Thunder at Wentworth Park at her 116th start.
In the group era Radley Bale deserves a mention, winning the 2012 Launceston Cup at start 97 and then taking out The Temlee at his next race.
Outside of group racing, it's probably no real surprise that the great Zoom Top features prominently.
In 1970, at start 131, Zoom Top won the Singleton Gold Cup, a best eight event at the time. In 1969, Zoom Top scored a brilliant victory in the NCA Cup over 718m at Sandown at what was her 121st start.
At start 103, Zoom Top had won the 1969 Queensland Distance Championship in track record time while she had snared the Association Cup at her 96th start.
Former star South Coast sprinter Happy Endo took out the Foundation 41 Trophy (best eight) over 530m at Wentworth Park in October 1979 at her 101st start. It was Happy Endo's 41st victory.
Finally, honourable mention should be made of two former track champions. The first is the mighty Bold Trease who won his fourth successive Sandown Cup at what was start 90. He later made the final of the Sydney Cup at his 102nd race but finished at the tail of the field.
Jurassic Vapour, a Group-era sprint star from Queensland, finished a valiant third in the 1997 Adelaide Cup final at his 121st start. Significantly, it was his third consecutive Adelaide Cup appearance.
So, Dawn Mini's performance at such elite level deserves to be recognised for its rarity and trainer Keith Pedrana can be deservedly proud of his own effort in getting her across the line in such a prestigious event for the distaff side of the breed.
The 100+ List
| | | | |
| --- | --- | --- | --- |
| Start Number | Greyhound | Race | Year |
| 131 | Zoom Top | Singleton Gold Cup | 1970 |
| 124 | Dashing Corsair | National Distance Championship | 2011 |
| 121 | Zoom Top | NCA Cup | 1969 |
| 116 | Suellen Bale | Paws of Thunder | 2001 |
| 116 | Dashing Corsair | Albion Park Super Stayers | 2011 |
| 114 | Dawn Mini | Ladies Bracelet | 2017 |
| 110 | Dashing Corsair | Big Dog Cup | 2011 |
| 103 | Zoom Top | QLD Distance Championship | 1969 |
| 101 | Happy Endo | Foundation 41 Trophy | 1979 |