Remembering the greats: Bobniak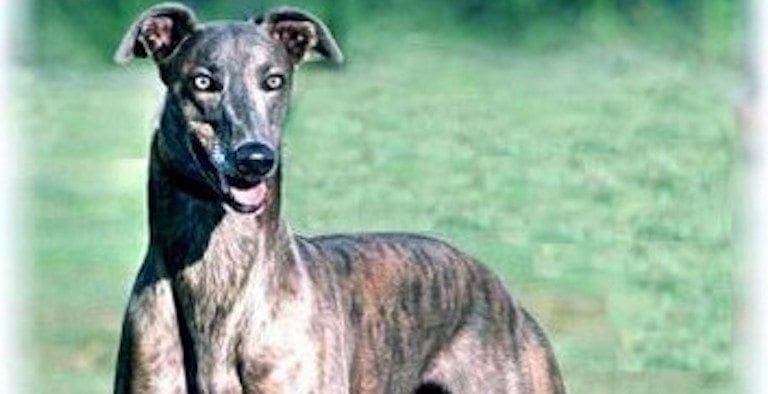 WITHOUT doubt the most impressive son of the imported sire Farloe Melody was the brilliant sprinter Bobniak (x Paris Match). Whelped in September 1995, Bobniak burst upon the racing scene on June 7, 1997 when he contested a heat of the Sponsors Challenge Maiden series up the 274 metres of the Appin straight.
Heavily backed to start an odds-on favourite, Bobniak scored by a length from Last Salute in a flying 15.93, the best of the day. In the final he went even better, again downing Last Salute, this time by three lengths in a blistering 15.80.
His first start on the circle came on June 25 in a 435 metres race on the spacious Bulli track. From box four he began well and was quickly in front, racing away to score by just over eight lengths in a best of the night 24.89.
Three days later he ran over 472 metres at Bulli and again registered best time of the night figures with a six and half lengths win in 27.55.
On July 5, Bobniak made his city debut, in a Fifth Grade race over 520 metres at Wentworth Park. From box two he bounced straight to the lead and careered away to score by 10 lengths in a fair 30.63.
Trainer Ron Gill now set his charge for the Young Star Classic series.Bobniak went to the boxes as favourite for his heat on July 26 and continued his unbeaten run by defeating Kellbrett Ned by just over seven lengths in 30.40. Strangely, despite the fact he was undefeated in six starts, Bobniak drifted from 4/1 ($5.00) to start at 11/2 ($6.50) for the Young Star Classic final on August 2.
Unbeaten in four starts, the Victorian speedster Fraud was sent out favourite on the strength of having broken the second section record at Wentworth Park in his heat. Second pick in the race was another Victorian, Token Prince, the winner of eight of his nine career starts. Kellbrett Jeanie was, along with Bobniak, considered one of the best of the locals, having won or been placed at all of her 10 race starts.
The race proved to be a rough and tumble affair. Fraud, normally a faultless beginner, missed the start but showed good acceleration to reach the lead towards the end of the back straight. Token Prince was undoubtedly the unlucky runner of the race. He scrambled to the lead just past the 720 metres boxes but Thai Magic, racing underneath him, rolled out and collided with him, ruining his chances.
Bobniak, slowly away and beaten for speed, found a saloon passage down the back straight after Token Prince and Thai Magic put themselves out of business, and was right on Fraud's 'hammer' as the field swept for home. In the straight, Bobniak proved too strong for Fraud and scored by three-quarters of a length with Claremont Bale third. The time of 31.19 was the second slowest Young Star Classic since the race began on sand in 1992.

A week after his slow Classic triumph, Bobniak won a Fourth Grade race at Wentworth Park by eight and a half lengths from Star County in a best of the night 30.25 to remain undefeated in eight starts. He was given a short let-up, but 18 days later he contested the heats of the 472 metres Spring Cup at Bulli. The brilliant sprinter downed Hot Tickets by three and a half lengths in 26.94 (best) and then won the Spring Cup final by just over six lengths from the same greyhound, running 26.85, again the best of the night.
On September 8, Bobniak ran a fast 30.21 in a five lengths victory at Wentworth Park. It was his 11th consecutive win and was to prove the fastest time he recorded on the Glebe track. After defeating Hua Two by almost three lengths at Wentworth Park on September 13, Bobniak did not race again until October 1, when he started at 1/5 ($1.20) over 472 metres at Bulli and scored by seven and a half lengths in a best of the night 26.88.
Bobniak was now unbeaten in 13 starts. This was second only to the Australian record of 14 unbeaten races held by Promises Free. His next start was a heat of the Vic Peter's Memorial Classic over 520 metres at Wentworth Park on October 18. Well drawn in box two, Bobniak was unable to match strides with the brilliant but ill-fated Marcus Wonacott in the run to the first turn. Bobniak was a kilo up in weight before the race and didn't have the pace to go with the Singleton Classic winner, going down by almost four lengths.
Bobniak drew well in box eight for the Vic Peter's Memorial Classic final and, back to his 'right' racing weight, gave his rivals a galloping lesson. Bobniak was slowly away but gathered pace quickly, reached the lead and rocketed away to down Little Ego by almost nine lengths in a fast 30.25 (best). Just four days later, on October 29, Bobniak sped over the 472 metres trip at Bulli in a minor trophy heat to down Charlston Miss by four lengths in 26.68, a new track record.
In the final, Bobniak suffered his second defeat in 16 race starts and the first and only unplaced run of his career when fourth behind Diamond Dance at Bulli. The latter greyhound defeated Charlston Miss by a nose with Bobniak only a neck away.Bobniak was rested for almost three weeks and returned to racing for the NSW St Leger series over 520 metres at Wentworth Park. Starting at a prohibitive 1/5 ($1.20) in his heat, Bobniak knuckled over at the start, yet still blew his rivals away, crossing the finish line nine and a half lengths in advance of Envisage in a speedy 30.31.
Fastest time went to the former Tasmanian speedster Elle's Commando who clocked sizzling sectionals on his way to a 30.16 victory. In the NSW St Leger final on December 6, Bobniak drew box three but the erratic Elle's Commando fairly flew out of his box eight alley and gave nothing else a chance, scooting over the 520 metres in 30.26 (best) to defeat Bobniak by two and a half lengths. After the race it was announced Bobniak would be retired to stud.
The champion sprinter ended his career after just 19 races, for 16 wins, two seconds, and one fourth. It was a formidable record that was a tribute to the later disgraced trainer Ron Gill's careful placement of his charge. In many ways it was a career reminiscent of the early 1960s sprinter Black Top, well placed by his trainer Frank Holmes to score 17 wins in just 20 starts.
In a close contest, Bobniak was named 1997 NSW Greyhound of the Year, narrowly defeating top stayer Red Mystique. Bobniak had an impressive average winning margin of 5.7 lengths.Bobniak proved popular and successful at stud with progeny such as Banderas, Cawbourne Maddie, Spring Gladiator, Spring Secret, Tip Top Tears, Universal Tears all winning quality races.
More greyhound news