How the Hobart Thousand finished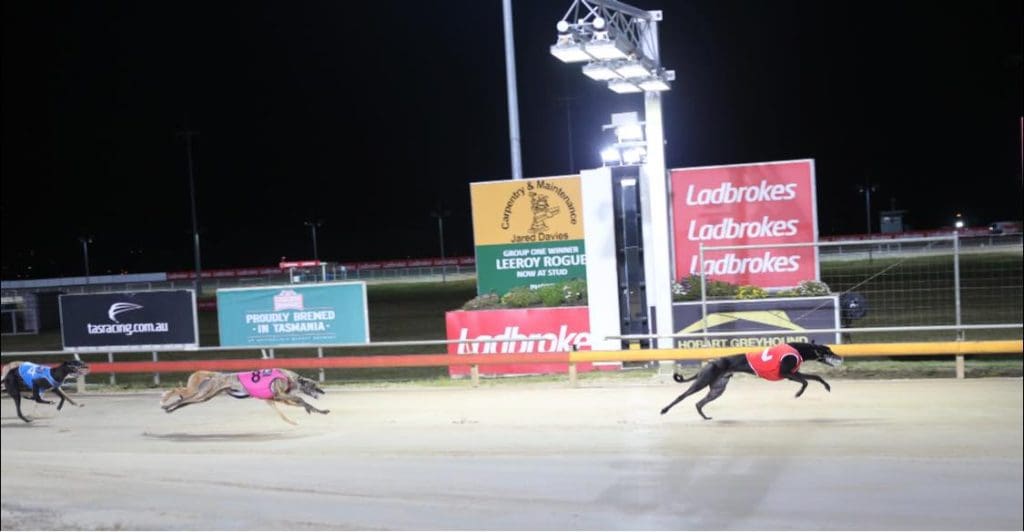 Since we spoke about Tasmanian form the other day, it is appropriate to record that the Hobart Thousand has been run and won nicely by Victorian Aussie Secret, which led all the way in (probably) 5.08/25.87.
Yes, it did actually lead.
The local tasracing.com website was not too sure about all this as it did not post times and assured us the first prize was $3,640 (actually $75,000) and the track record was 19.77. It's actually 25.44 – I think.
Favourite Ferdinand Boy could not cross from the eight box so that was the end of him.
Local star Secret Stance was handy for a while but dropped off alarmingly as they entered the straight. What the stewards said about that is unknown as I can't find their reports anywhere – for anything.
Talk about Rafferty's Rules!
More Greyhounds News