Let's use Wentworth Park as a bargaining tool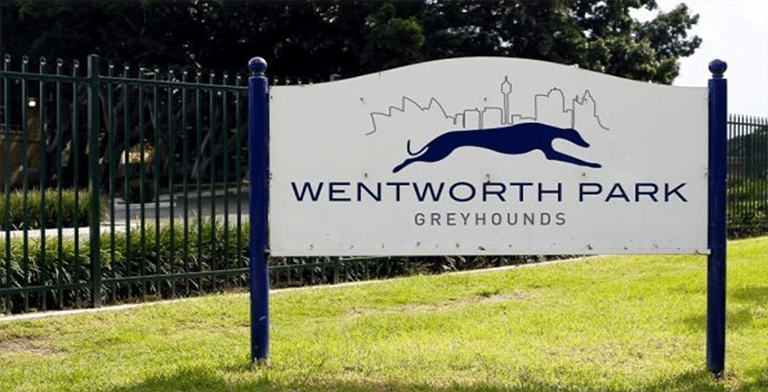 IN a lengthy but heavily-researched and detailed article, Kevin Pitstock recently outlined a fairly bleak financial future for greyhound racing in NSW, foreshadowing what could easily be a shortfall of $24 million a year.
Much of the new cost structures, which will be imposed on the industry, appear to be top-heavy with bureaucracy, which is no surprise whenever public servants and governments get involved in almost anything.
The bottom line does not look good for the future well-being of the industry in NSW, at least as far it remaining a viable economic activity or business for some participants.
As we rapidly approach the 90th anniversary of the first race held in Australia behind the mechanical lure, it's worth remembering greyhound racing has always faced an uphill struggle but always we have had resourceful people capable of overcoming the hurdles placed before them.
When Harold Park closed in 1987 there were plenty of doom and gloom merchants suggesting this would lead to the demise of greyhound racing in much of the Hunter Valley district, where one-turn tracks like Cessnock and Maitland would wither on the vine as breeders looked to produce greyhounds capable of handling the tighter Wentworth Park circuit. Of course this didn't happen and three decades later the Hunter region still produces plenty of good quality racing stock.
Many also lamented the conversion of Wentworth Park from grass to sand in the early 1990s. While I have always agreed with former GBOTA Secretary Ted Thompson that watching racing on grass is aesthetically pleasing, the simple realities of track maintenance meant sand was the best option for the track surface.
So, now we face a truly monumental financial burden and it is going to take some clever use of resources to overcome the shortfalls.
I have previously suggested that we should seriously consider dispensing with Wentworth Park and maybe turn Richmond, for example, into the new 'city' track for Sydney.
There was a widely-held belief that part of the reason the former NSW premier Mike Baird wanted to ban greyhound racing was the opportunity to allow developers to get their hands on Wentworth Park. There's no doubt the site is worth an absolute fortune. I am not aware of the regulatory situation with regard to its use by greyhound racing, but it may well be possible for a hefty sum to be negotiated for the industry to relinquish its hold on the location. That amount could, possibly, be enough to cover the expected shortfall in overall funds for the next decade, or beyond.

It would reduce the number of tracks by only one, but even that represents a long-term saving. With Sydney's population now beyond five million people, and with roadworks an almost constant constraint on long-distance travel, I would have thought moving the 'city' class track to a location closer to the demographic which supplies the product would be sensible.
While a huge number of participants are clearly involved in the industry for its social interaction, greyhound racing remains a major player on the overall gambling landscape. Indeed, there are some figures which suggest the greyhounds are attracting far more younger gamblers than the other two racing codes.
It's almost inevitable that a few tracks will need to close, but which ones really needs some very careful thought. Equally, prize money levels are going to be impacted, but surely the first targets of cuts should be at the top end of the scale. If the Golden Easter Egg was reduced to $200,000 first prize money will that really stop the best of the best coming to compete? I doubt it.
For those who simply enjoy the participation in the sport, the loss of a nearby track could have a major social impact. As I have written previously, take any meeting almost anywhere at any time and you'll find the majority of greyhounds do not pay their way.
Of 87 greyhounds engaged at a Bathurst meeting last September, the average age was 32 months and they averaged just $3,103 in prize money each, or the equivalent of just under $97 a month since birth. Those figures gave the lie to the claims of mass slaughter for non-performers and simply confirmed that so many people are involved in the sport for the love of it.
Maintaining that core interest across the state means we need to look beyond the confines of the 'city', and if a long-term viable future can be negotiated by way of dispensing with Wentworth Park, then surely it should be seriously considered. Right now our only city circuit represents a significant bargaining tool.
More Greyhounds News