Trainers hopeful WA strike will open communication channels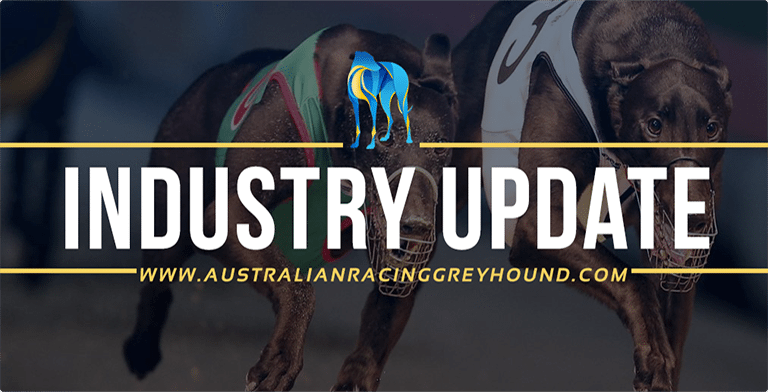 THE greyhound meeting for Cannington this Monday has been abandoned after WA trainers collectively made the decision to strike by not nominating their greyhounds.
It was a move steered by a new WA Greyhound Breeders, Owners and Trainers Association committee, with President Tim Mullany explaining greyhound racing participants have had enough of the way they are being treated by Racing and Wagering WA (RWWA) and the WA Greyhound Racing Association (WAGRA).
"We have three organisations over here – WAGBOTA which represents the industry, RWWA which is the controlling body and WAGRA which is our clubs," Mullany told Australian Racing Greyhound.
"For a long time, it has basically been RWWA versus WAGRA versus the industry – there has always been a bit of a fight between the organisations which have never really worked together.
"After everything that's happened over the past few years, the new committee of WAGBOTA has come in with the approach that we all need to work together to move the industry forward.
"We have spent the last three and a half months in a lot of meetings with the organisations and even the racing minister and we have a weapons down approach – we need communication and transparency.
"Everything had been going good, but over the last month the communication has broken down and now there are issues coming up and we feel we are being left in the dark.
"It's now gotten to the point where enough is enough and we decided to make the stand to send the message that we are a united front."

Mullany said one of the issues facing the WA industry is over regulation, believing local trainers are being punished for the mistakes of other states which is having a detrimental effect.
"WA has always been a leader when it comes to integrity – we have a zero tolerance attitude over here when it comes to things like positive swabs – if dogs are found with anything in their samples from caffeine through to anything major people are given [disqualifications] straight off the bat," he said.
"Even when the live baiting scandal hit the eastern states we had an operation known as Operation Quatro over here which proved that live baiting was not happening in WA.
"However, we are now finding our local laws are getting tougher and tougher to the point where we feel that it is becoming impossible to train your dogs.
"For example, [on Wednesday] in Kennel Notes the stewards released a directive that unless a person is licensed they are not allowed to exercise any rights on a greyhound.
"Where that's a harsh thing for the industry is when you have old blokes who have been checking greyhounds for soreness for over 40 years – one of whom I know in particular has appreciation certificates on his wall from RWWA thanking him for their commitment to the industry.
"This bloke is 70 years old – he hasn't got a trainer's licence because he doesn't have dogs anymore so there is no need for him to – but they have now barred us from using him as a person to check our greyhounds.
"What they do isn't any harm to the dogs – these are the best cared for dogs in the state – if they aren't healthy and happy they won't race well."
Mullany said there are countless other issues, such as ongoing problems with the new Cannington track, which have led to the strike, however the straw which broke the camel's back was a fiasco at Northam and its catching pen gate.
"There was some communication given about the catching pen gate at Northam which needed replacing – we were instructed that it would be a two-week fix – we accepted that, but its now nearly five weeks until it is going to be fixed and we were never told why they needed more time to fix it.
"In their defence, since we have striked they have told us that due to liability and insurance purposes they need an engineer to go out and make sure that the gate is safe and suitable.
"Realistically, we still really don't see how that could take five weeks, but we will cop it on the chin. The problem was we were not given any communication after we have spent hours and hours in meetings banging on about the need for more transparency and that is still not happening."
Mullany, who formerly worked with Steve Irwin and owns a wildlife park in WA, says his desire is to see the greyhound racing industry prosper and is now hoping the other organisations will join with WAGBOTA to secure the best future for the sport.
"We are not chucking a hissy fit because we haven't got our way – we understand we need to compromise on some things, but we need to be able to sit down and talk these things through in order for the industry to move forward.
"RWWA have already made a massive commitment to us to make the communication lines stronger, but it's time for everyone to get on board and really push for what this industry can be.
"I stand behind the fact that what we do is not cruel to the dogs – they love to race and I am the first to advocate for a home after racing – I just broke in 20 dogs and four of those have already been re-homed through GAP because they didn't want to race.
"I am 100 per cent on board with ensuring our welfare standards are at the highest… if we have these standards and can work together with communication and transparency then it shows that the industry has a bright future."
WAGRA General Manager Noel Reilly told Australian Racing Greyhound his organisation was committed to ensuring proper communication was maintained within the industry and that he had met with WAGBOTA representatives on Wednesday night to start working on moving forward.
"We provide racing at the tracks so irrespective of the communications issue Northam wasn't racing but we did ensure there was a track available to race on," he said.
"Our view in the general sense was that the transferred meeting was the straw which broke the camels back, however we realise that there are underlying and broader issues that need to be addressed.
"As for the strike itself we don't have an opinion on it – that was a decision made by WAGBOTA who choose their own destiny.
"We are working on getting our protocols right in order to keep the lines of communication open [with the industry]."
A spokesperson from RWWA also commented on the strike, giving their reason for the abandoned meeting and stating they believe the lines of communication are open between the controlling body and the industry.
"Racing and Wagering Western Australia (RWWA) transferred the schedule May 1 Northam race meeting to Cannington on advice provided by the Western Australian Greyhound Racing Australia (WAGRA).
"WAGRA oversee the provision of track and venue facilities at Cannington, Northam and Mandurah.
"WAGRA advised RWWA that a gate repair, taking time for replacement would require the transfer of Monday's meeting from Northam to Cannington. The rescheduled meeting was abandoned due to insufficient nominations received from trainers to achieve sufficient race fields.
"Communication between RWWA and the Western Australian Greyhound Breeders, Owners and Trainers' Association is open and transparent and RWWA sees no reason for concern over constructive relations going forward."
Similar Greyhound Racing News