WAGBOTA boss welcomes track injury surgery rebate scheme
THE WA Greyhound Breeders, Owners and Trainers Association (WAGBOTA) has welcomed the introduction of a track injury surgery rebate scheme which is set to ensure more greyhounds suffering serious injuries on the race track are given the chance to recover.
The Racing and Wagering WA (RWWA) Animal Welfare Committee approved the scheme for a trial, starting December 1, which is similar to the concept developed in South Australia.
Under the scheme, if a greyhound sustains an injury on the track and subsequently meets the eligibility requirements, RWWA will offer a financial contribution to help pay for the costs of surgery.
Tim Mullany, the president of WAGBOTA, applauded RWWA for implementing the scheme following a request from his organisation.
"[RWWA] are implementing more and more rules which makes it harder for participants to train their greyhounds and we are held responsible for everything that happens with our dogs, so it is good to see them also step up and make a contribution towards welfare," Mullany told Australian Racing Greyhound.
"A lot of credit has to go to them. We only brought this to their attention in August so for it to come together and happen so quickly is great and it shows the importance of it.
"It's a big plus – the way the game is now there is a 100 per cent focus on welfare and I think this will help reduce the number of dogs which unfortunately don't make it due to race track injuries."

To be eligible for the rebate, the injury must have occurred during a normal race meeting and must be listed under the schedule of eligible injuries (see below). The on-course veterinarian must also consider the injury severe enough to warrant surgery.
If the dog is eligible, owners and trainers will be reimbursed 80 per cent of the surgery and associated costs (e.g. bandaging) up to $1,200 plus GST per incident.
After the greyhound is rehabilitated, it will be granted priority entry into the Greyhounds As Pets (GAP) Program. If the owner/trainer choses to race the greyhound again the financial rebate must be repaid in full and the dog must have a veterinary certificate to confirm its soundness.
Mullany said the trial scheme, which will run until the end of the 2017/2018 racing season, is proof that the industry is willing to reform and put animal welfare at the forefront.
"I think the new regulations are way the industry has to go – we have to make the welfare the focus of everything we do.
"The attitude of euthanizing greyhounds which are injured has to change and this scheme is going to help that – it gives something back to the trainers and ensures that the dogs can get the proper care they need.
"It can be very stressful when your dog gets hurt – this should help to take some of that pressure off trainers and owners.
"It will be great to see the difference it makes."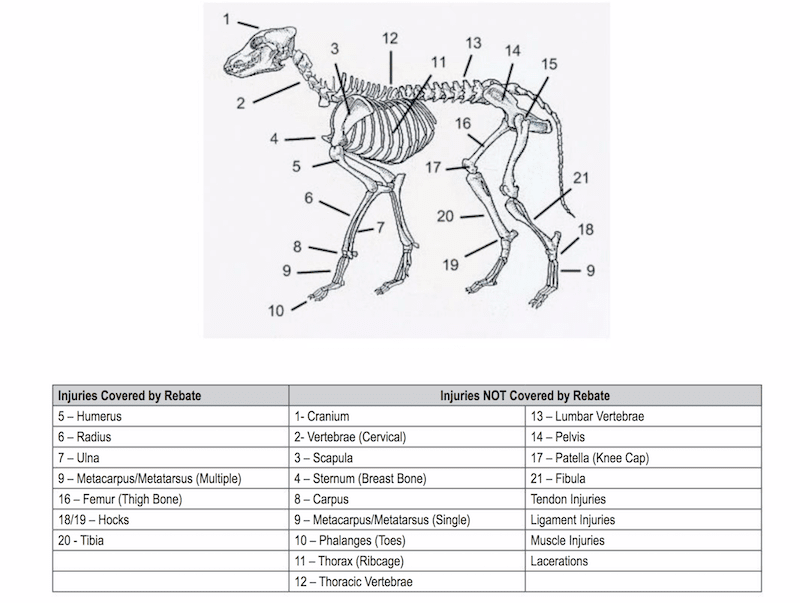 Similar Greyhound Racing News