Mackellar excited about boom pup Victa Louise after slick wins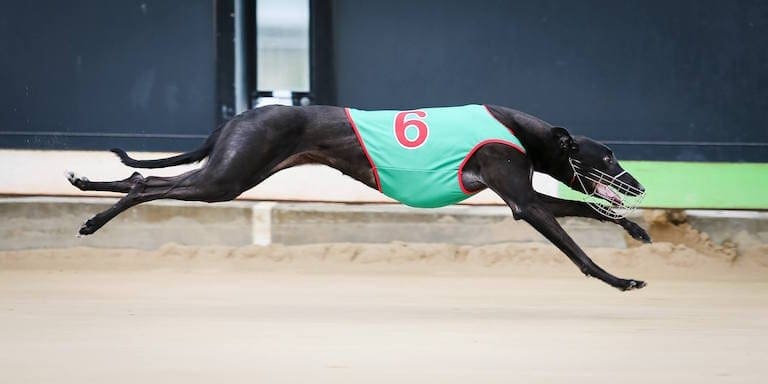 ROBYN Mackellar looks to have another smart youngster on her hands after Victa Louise (Fabregas x Victa Brooke Jun '16) strung together consecutive wins when saluting at Gawler last Wednesday.
Stepping from box seven, the black bitch carved across the field and never looked in danger, defeating her rivals by seven and a half lengths in a flying 22.41 over the 400m trip.
The win followed on from a blistering 21.97 success over the 388m journey at Angle Park six days prior – just two lengths outside the track record.
Mackellar said she is trying to keep a lid on her excitement, but admits it is difficult after the impressive start to Victa Louise's career which has so far yielded four wins from just seven starts.
"I got her a month after break-in and she has shown a lot of ability right from the start," Mackellar told Australian Racing Greyhound.
"The big test for her will be if she can keep doing it when she gets up over 500m, but she is doing everything right at this stage so we are very happy with her."
Victa Louise is owned and bred by Ron and Joan Schadow who race all of their greyhounds with the 'Victa' moniker.
They have had plenty of good dogs over the years including Victa Pedro (20 wins), Victa Victoria (26 wins), Victa Troy (19 wins) and Victa Brooke (22 wins).

However, with plenty of youngsters on the ground, Ron and Joan recently made the decision to give Mackellar some of their racers to train.
"They breed and rear themselves on a fantastic property at Victor Harbour – but they had a couple of litters on the ground and it was starting to get a bit too much.
"They are great people to train for. They have been in the dogs a very long time and they treat them very well – they really are beautiful people."
Mackellar's next aim will be getting Victa Louise to run out a strong 515m trip and, if she shows she can, the Lewiston conditioner has some big plans in store.
"There are some smart pups around, but I hope to travel around with her – she is the right age to go in some of the Classic races.
"I'd like to head to Brisbane with her for the Futurity all going to plan – I did the same thing a couple of years ago when I won it with Fabregal."
Mackellar rates Victa Louise so highly that she has already drawn comparisons between her and her former star greyhound.
Another chaser by leading sire Fabregas, Fabregal is owned by Terry Mccallum and is currently racing in Victoria for Mackellar's friend Lyn Smith after winning the Group 2 QLD Futurity and the Group 3 Gawler Cup for Mackellar earlier in her career.
The rising four-year-old has won 43 of her 78 starts and more than $212,000 throughout her career.
"It's funny because Fabregal went 22.44 at her seventh start at Gawler and now Louise has gone 22.41 at her seventh start.
"I liken her a lot to Fabregal. She has the same attitude and racing style and she has impressed me right from the word go – I think she is going to be quite special.
"When I travelled with Fabregal I learned a lot and met some great people – hopefully we can target the same races but with a bit more preparation and knowledge this time."
Similar Greyhound Racing News