Mitchell Jobson's jackpot joy at The Gardens greyhounds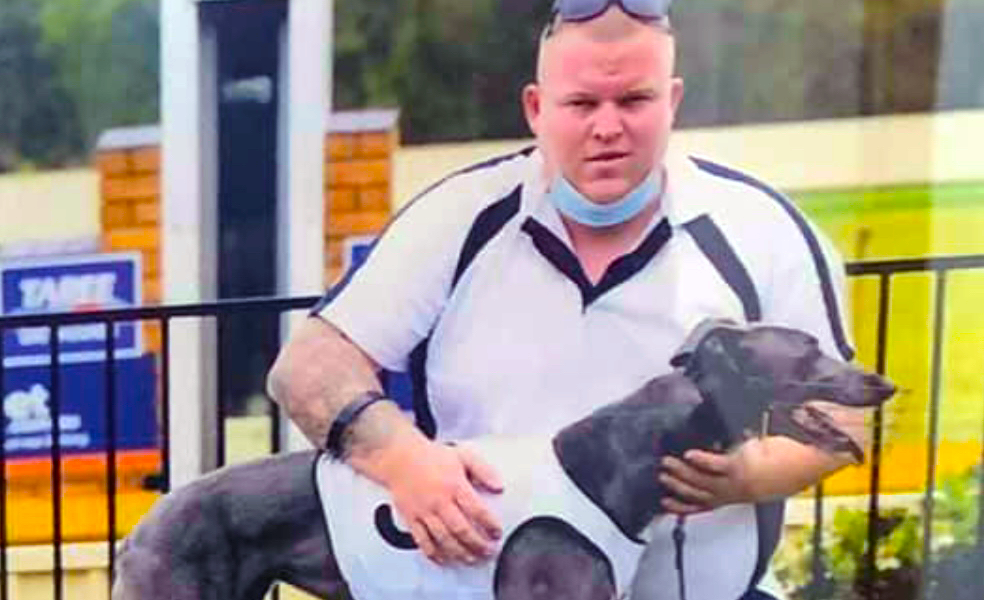 Taree-based trainer Mitchell Jobson was not even aware of the astronomical jackpot on offer at The Gardens last Friday afternoon, until he was asked by an official if he wished to opt into the draw.
The 'jackpot dog' is a greyhound selected at random from trainers who wish to pay a fee to have their chaser eligible.
One greyhound participating in the meeting is selected and if they win their respective race they receive an additional bonus payment, based on the funds held, which can include carry-overs from prior meetings.
Last Friday at The Gardens, the jackpot was worth $7,440.
Jobson chose to enter the draw and his greyhound Moeira Miss was selected.
The daughter of Moreira and Opal Sanette was contesting a 5th grade pathways event over the 400m from box eight, and her trainer was quietly confident she would run well despite her recent form.
"Sharon Grey gave her to me to train and that was my first start with her," said Jobson.
"She trialled really well for us, so I aimed her for that race as her form wasn't too good and I thought let's try and knock off a pathways race as a stepping stone.
"I was just over the moon with the run, let alone the bonus.
"I backed her and I got $21 (with greyhound bookmakers) and once she got drawn out as the jackpot dog, it was a little bit of pressure."
After a slow getaway from the outside alley, Moreira Miss accelerated between runners in the back straight, streaking away on the home turn to salute by four lengths at the finish, in a respectable time of 23.13.
GRNSW Pathways 5th Grade (The Gardens, 400m) – Moreira Miss (23.13)
---
It was her second career victory, with her next engagement at Taree today (Wednesday May 11, 2022) over the 392m from box three.
As for plans as to how Jobson will spend his bonus cheque, while unexpected, he's got some ideas in the pipeline.
"I want to fix up a few of the dog yards and the missus wants to go for a holiday and get away for a bit; but other than that we'll try and save it and try to buy a property down the track."
He, along with partner McKenzie set a goal at the start of the year to train a total of 10 winners, with their current figure sitting at seven wins just five months into the year.
His other goal is to notch up his first city winner with Chopping In, who finished second at The Gardens last week and is a seemingly promising candidate to potentially fulfill that dream.
"It was his first 600 last week and I didn't want to be cocky, but I thought he may have gone around that dog on the top corner, but to its credit she stuck on and chipped away so good on them."
"I just can't wait to get him down there."
---
Similar Greyhound Racing News