Panama Canal goes 10/10 with Warrnambool win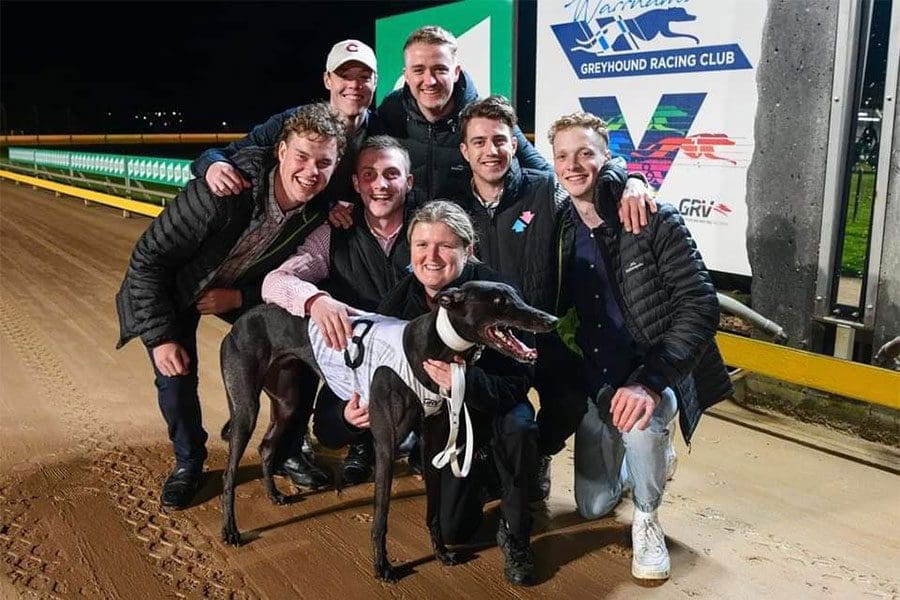 Super sprinter Panama Canal has won 10 races on the bounce after a scintillating victory at Warrnambool on Monday afternoon in the Road to the Diamond final.
Racing over the 390m distance, the Jess Hopkins-trained dog was way too strong running a very slick 21.67.
He was only one length shy of Aussie Infrared's track record time of 21.61, which came in 2017.
Hopkins said it felt "amazing" that a dog that she trains could match a streak such as Koblenz (11 in a row) and She's A Pearl (12 in a row).
"I know the winning streak will end one day," she told Australian Racing Greyhound shortly after the race.
"But for now I am just enjoying it because you do get so many lows in this industry."
She said despite the talk being whether the $1.75 favourite could win again to make it 10 in a row, her nerves were OK once she put the lead on the greyhound.
"I get nervous before any race so today was no different," Hopkins explained.
"Once the dog is out of the kennels you have your own pre-race routine to keep you occupied and I don't reckon you want to be nervous because I think the dog feels it."
The winning time of 21.78 in the heats and 21.67 in the final didn't come as a surprise to the consistent trainer.
"He ran 21.78 on a wet night so I did think he might improve today," Hopkins said.
"Now he's won this, the exact same series is on at Healesville on Sunday over the 350m so we will have a shot at that before heading to the Pink Diamond."
Having a successful, consistent chaser is what all greyhound owners dream of, and Hopkins said Panama Canal was giving his owners the ride of their lives.
"The owners have been great," she said.
"A few people have been asking when he's going into a cup or something, but the owners have been great at letting me place him where I think is best.
"We did give consideration to the Warrnambool Cup, but he actually tipped a nail after his Bendigo win so had nine days off so he wouldn't have been ready for that cup."
But, for now, connections are just happy letting their star race in suitable events and series.
"We have Healesville on Sunday, but then we are undecided as to whether he goes for the short course or sprinter Pink Diamond, plus whether we go for the open-age champion or the rookie Pink Diamond," Hopkins said.
All eyes will be on Panama Canal again on Sunday to see if he can keep up his winning ways.
Similar Greyhound Racing News