NSW's leading trainers slam tracks, call for immediate action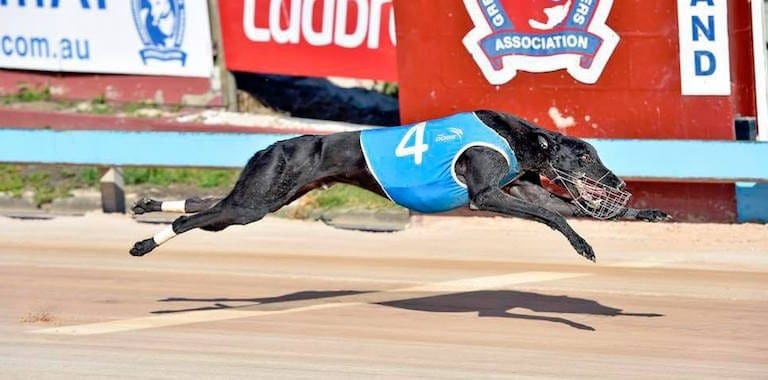 LEADING trainer Jason Mackay is calling for Greyhound Racing NSW's Track Maintenance Manager Bill Wilson to stand down or be sacked after Gosford and Wentworth Park both lost another meeting over the past week.
The Gosford meeting was cancelled on February 2 due to safety concerns about the state of the track. The surface had been harrowed two days prior and was deemed unsuitable for racing after a stewards' inspection at 12.10pm.
Five days later Wentworth Park was also abandoned just as kennelling commenced after the entirety of the track was found to be unsafe.
The cancelled meetings occurred as another Hunter Valley track, The Gardens, remains closed while the track is resurfaced.
The Gardens was also shut down late in 2017 while it was re-developed before re-opening in November.
However, trainers were quick to notice a spike in injury numbers and the venue was once again closed in January when it was determined the track required surface consolidation as it was unfit for racing in its present state.
It's not a new trend. Gosford was closed for three months early last year in order to repair issues with the track surface and again lost a meeting in September.
Last December, GBOTA Operations Manager Ellen Harris confirmed blue metal was still rising through the surface which required staff to walk the track daily to manually remove the stones.
Believing the blame should rest with the person giving the directions on how the tracks are to be prepared, Mackay said it is time for Wilson to step down and take responsibility for his part in the fiasco.
"He has had enough chances and he has failed, so the best way forward is to move him on," Mackay told Australian Racing Greyhound.
"This wouldn't happen in another company. If you were a builder and the floor fell out of the house, the roof caved in – are you going to give the bloke another chance to build the next house?
"He has failed that bad it's not funny. He's got to go, his boss has got to go and whoever else who thinks they know what they are doing has got to go.
"It's getting to the stage where we shouldn't be worried about the breeding side of things and how the bottom fell out of that – we have an injury crisis and there won't be any dogs. It's as simple as that."

However, GRNSW's new CEO, Tony Mestrov, says he believes 'at this point' he has the right team to address the current race track crisis.
Mestrov started in the role on November 20 and concedes the track issues facing the sport are bigger than he initially anticipated, but confirmed he is working hard with his Deputy CEO Dayle Brown to rectify the problems.
"We are concerned," Mestrov said.
"Our track staff are working very hard with curators and clubs. Everyone needs to take accountability – maybe in the past that hasn't been the case – but it needs to happen moving forward.
"We don't want to play a blame game, we just want the right solution and that is an absolute priority. We want to provide a safe track for all greyhounds.
"I think we've got the right mix [of people] on our team to assist clubs and the GBOTA and we are prepared to put in whatever resources needed – people and money – to get this right."
While GRNSW don't want to point fingers or have anyone shoulder the blame, prominent Thirlmere trainer Mark Gatt explained someone needs to step up and admit they have 'stuffed up'.
"I'm just fed up with it," Gatt said.
"Like all trainers I just want to get to the bottom of it so we can race our dogs safely. Some people think it's the sand, some say the curators, others say the directions the curators are given.
"Everyone is passing the buck. I don't know who is responsible. Whoever is, I don't know how many times they can keep their jobs without producing the goods. They have got to get it right and quickly."
Gatt believes the new sand being used on the tracks and the preparation methods are to blame.
Although he doesn't know enough about how it all works to comment on what needs to happen to rectify the situation, he says those in charge should.
"We didn't have a problem with the tracks two years ago, so doesn't common sense say we should go back to what we were doing then?
"I don't know how they are supposed to fix it – I have no idea. But that's not my job either – my job is to train dogs.
"But put it this way, if I had a fast dog and I kept getting the results these guys are getting with the tracks, I'd sack myself."

Londonderry conditioner Alan Proctor says he is losing sleep due to the stress caused by the whole situation.
"I went to Gosford last week when it was called off, then I took three to race at Wenty [on Wednesday] and another four to trial after the last," Proctor said.
"That's a lot of work preparing dogs only for the meeting to be called off as I turned up."
Proctor explained he is willing to give the new CEO a chance, but says participants need to see change soon otherwise the industry is in danger of losing them.
"Tony is changing the sand and getting samples tested – they are really onto it. I just think we've got to give him and his team a go and see what happens," Proctor commented.
"Everyone is under pressure, but we need to get it right. We can't wait much longer, but I have faith they're onto it.
"They know they have got to get on top of it because NSW greyhound racing is embarrassing at the moment. I am scared to trial and race dogs these days. The tracks have too much shift in them.
"If this issue isn't sorted people won't breed, owners won't keep their dogs in NSW – they'll send them to Victoria because they don't want to risk their dogs getting hurt.
"We can't afford to lose anymore dogs so something has to be done quick."
The injury crisis has hit hard for Central Coast participant Ray Pitstock, who recently made the final of the Group 1 Paws of Thunder with Dual Keroma.
After his star runner was injured in the final he made the decision with his wife Susan to send their race dogs to Victoria to continue their careers on safer surfaces.
"They are causing injuries with our greyhounds we've never had before to the point where we won't race on NSW tracks anymore," Pitstock said.
"We've already sent four dogs to Victoria and we have another three to go. We are not in a position to move to Victoria. We are 70-odd years of age and it would cost too much money, but we also can't afford to risk dogs on these tracks.
"It's heartbreaking – you get up in the morning and put all your time and effort into these dogs. Just when you get them right and should be rewarded you have to part with them and send them away."
Pitstock has sent a signed letter from four of the state's leading trainers – Jason Mackay, Mark Gatt, Robert Smith and Dean Swain – to Tony Mestrov and Dayle Brown and says GRNSW should be listening to their thoughts on what needs to happen.
He says the authorities have to change their tact, take some responsibility and fix the issues immediately before the already struggling industry loses more dogs and participants.
"The authorities just don't listen. They don't want to hear what trainers have to say – they are more interested in the so-called experts.
"I don't blame the stewards though – they have got to work within the guidelines. It's the actual guidelines which are the problem, they are not good enough for greyhounds to race on.
"Someone at the top has to admit that they don't know what they are doing. We are losing too many meetings, but even when they do meet the criteria to be able to race, the tracks still aren't good enough.
"People want to blame the curators too which is fair enough to a degree – but they are working to specifications set down by the powers to be within GRNSW. Most don't agree with what they are told to do, but they are forced to do it.
"Where's the animal welfare? It only comes up when it suits them."
Similar Greyhound Racing News