NZ trainers slam new policy seeking to ban squeakers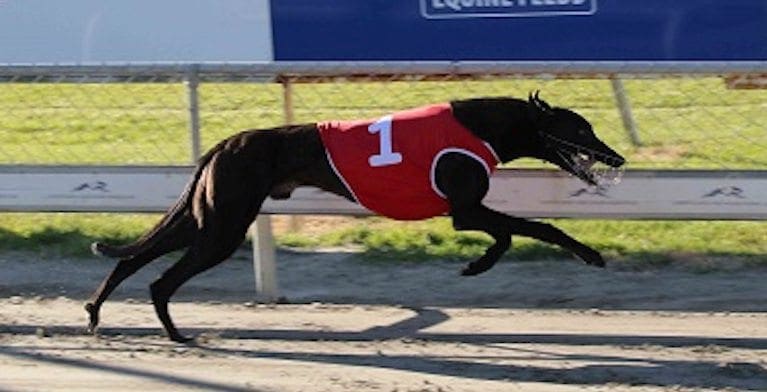 NEW Zealand trainers are urging Greyhound Racing NZ (GRNZ) to review its latest policy change which prevent participants from using squeakers to train their greyhounds.
GRNZ announced the latest rule and policy changes in December which are set to come into effect from February 1, 2018.
Last month the GRNZ board passed Rule 86 which details only artificial materials are permitted for use as a lure or a training device.
This rule is nearly identical to the rule enforced in Australia as it prohibits trainers from using an animal, alive or dead, as a lure or to excite their greyhounds. One key difference is NZ participants are permitted to use professionally tanned sheepskin. The GRNZ Board have also approved a separate policy for approved lures – detailing they must be made up of professionally tanned sheepskin, a synthetic material or a combination of both. Trainers must also retain evidence of where the lure was sourced.
However, participants have been left flabbergasted by a clarification of the new Policy which was uploaded to the GRNZ website.
The information stated squeakers will no longer be allowed under the policy and participants must instead use toys such as a bottle with stones in it, a rattle, or some other audible device which does not mimic an animal. Therefore, a squeaky toy from the local pet store would only be allowed under the policy if the squeaker in it is punctured or removed.
Leading trainer Paul Freeman, who is also a member of the Rules and Racing Committee, made up of delegate from every race club, said the new policy has shocked participants.
"We had a meeting in December to go through the policy on tanned skins and squeakers was never brought up," Freeman told Australian Racing Greyhound.
"It is the most stupid thing I have ever heard. Trainers are just bewildered as to why they would even contemplate something like this without even discussing it with licence holders or the clubs."
Craig Roberts, who trains star littermates Allen Ablett and Dirk Bale, also condemned the policy and said he cannot see it coming into effect.
"It's absolutely ridiculous – it's stupidity," he said.
"I don't see any other option other than to can it – I am sure common sense will prevail and it will be revoked."

It was a similar reaction from John Mcinerney who trains the Australian-owned Wheelchair Norm, a winner of 83 races.
"No one is happy about it," Mcinerney said.
"[Squeakers] are a key part of getting dogs – especially pups – to chase. Without them it's going to make it nearly impossible to break dogs in.
"I can't see it coming in though – it will be an absolute shame if it does.
"People need to keep emailing and contacting them to get the point across that it needs to change.
"Even if they introduce a universal squeaky toy that everyone must use."
One of the recommended lures for trainers to use based on the new policy include a rope tug-o-war style toy or a rope with a ball on it.
GRNZ Head Of Racing Greg Kerr said it was his belief that allowing squeakers – which can mimic the sound of animals – was contradictory to the image the industry is trying to project.
"Late last year the Board asked for a approved lure policy to be drafted for their consideration," Kerr said in an email to Australian Racing Greyhound.
"At the time we considered a number of different applications, clearly Australia had its views on man made materials but still allowed squeakers which in my opinion was a contradiction in what was trying to be achieved by still allowing something to mimic an animals sound."
The decision to ban all squeakers was decided upon as it presented more of a challenge than regulating the types of squeakers which could be used.
"It would be impossible to regulate on certain squeaker noises considering what is available in the market place. How do you regulate/put a description around allowing a squeaker that simply squeakers, against another that in some people's opinion mimic an animal sound?
"If we want to operate in a trusted environment we must consider these perceptions to remain sustainable.
"The timing of the Rule and Policy is also important to remember, the Rule was discussed and approved by the change process before the policy was approved by the Board."
Similar Greyhound Racing News