Oh Brother! Maserati delivers Zipping Garth's first group victory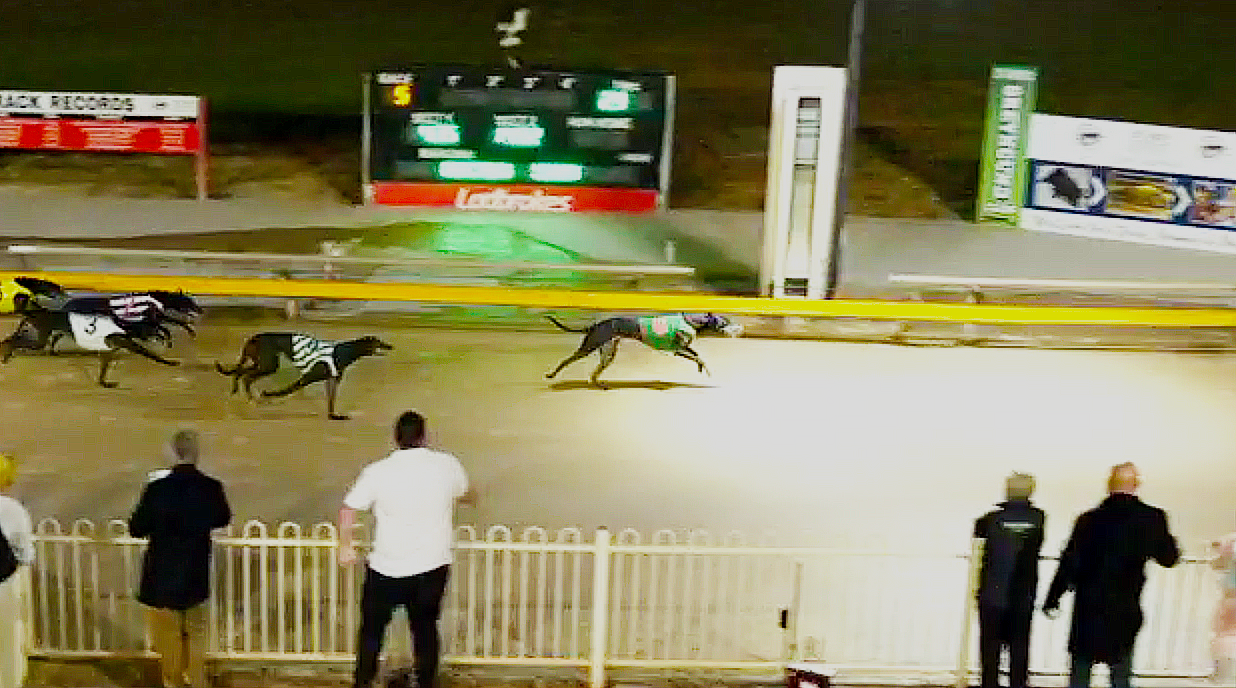 He's the greyhound who refuses to lose and last Saturday night, despite exiting from box six in a star-studded edition of the Group 3 Brother Fox Final at Dubbo, Zipping Maserati once again found a way to win in delivering his sire Zipping Garth's maiden group race victory.
As expected, Fantastic Raven (box 5) led the field around the first turn with Good Odds Cash (box 2) and Zipping Maserati (box 6) following her into the back straight.
After some tussling up front, the Jason Mackay-trained chaser swept to the lead and raced away to score by 2.25 lengths at the finish in a flying time of 29.45.
It was the son of Zipping Garth and Zipping Lilly's third straight win and his sixth from his past eight outings.
Reverse runner Spring Patriot who gained a start after the scratching of Billy Creek flashed home to finish second, with Special Blend for Ashley Dwyer in third.
Mackay said post-race "he's delivered on the big stage now.
"He can come from behind and that run was a ripper.
"He's a special talent this dog, as a youngster Marty and 'Cammo' broke him in and no break-in has ever broken 17.50 at Dubbo.
"It was just a matter of him getting it all right, he's good – this blokes arrived."
2022 Brother Fox (Dubbo Gold Cup) (Dubbo, 516m) – Zipping Maserati (29.45)
---
Mackay also added there was no immediate future target for his star chaser, ensuring his sound and healthy and will play it by ear in the weeks ahead.
Boom sire Zipping Garth continues his outstanding run of form so far in 2022 with a 20% winning strike rate and 48% place race, while Zipping Lilly's next litter by Flying Riccardio are currently seven months of age.
Similar Greyhound Racing News