Panama Pepper Sizzles Into G2 TAB Flying Amy Classic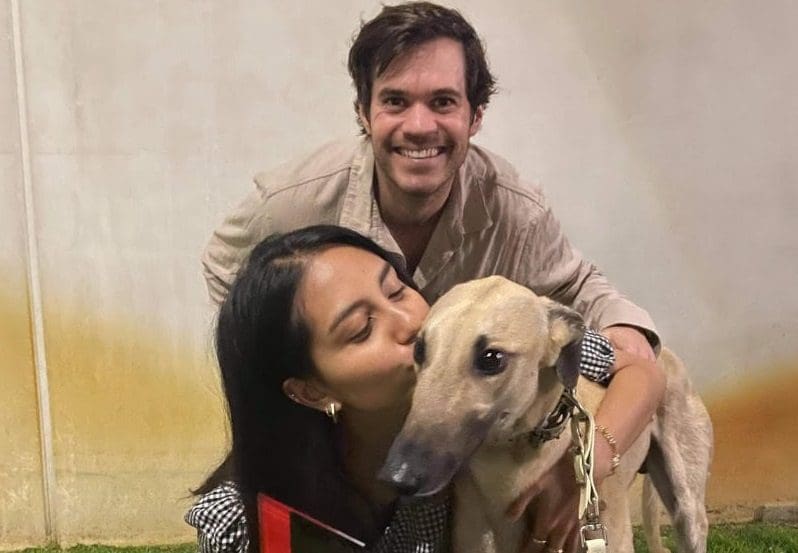 He's regarded as one of the most promising youngsters in Western Australia and on Thursday night at Albion Park, Panama Pepper stamped his authority as a serious talent, with a blistering 29.65 in a heat of the G2 Tab Fly Amy Classic over the 520m.
Exiting from box two, the son of boom sire Superior Panama and Starlight Bella stepped moderately, before punching up along the fence at the first turn, in a bumping duel with Black Magic Rose (4). The fawn heavyweight, who weights in at 35.4kg careered away to score by 5.75 lengths at the finish, in a best of the night performance.
Trainer Steve Withers has experienced many highs during his trip to the Eastern states of Australia with superstar chaser Tommy Shelby and was evidently beaming after his chaser's outstanding performance.
"We're very proud of how well "Pepper" went last night," Withers told AustralianRacingGreyhound.com
"It's been an unusual journey in his career so far, but he's always had hughe ability and continued to rise at every challenge we set him."
"Being his first time around two turns in a long time on Thursday and his first time out of those boxes at Albion Park, as he only had a post-to-post trial there."
After coming up with box seven in next week's Group 2 Final, Withers is realistic about a tough task ahead from the draw, however is hopeful of an improved performance.
"The final field is extremely deep and talented, which is no surprise given how strong the heats were."
"Box 7 makes the task a lot tougher and leaves zero room for any error or hesitation at box rise."
"It looks like a very tough ask from far out there, but as long as he gets around safely, our team will be very happy."
One young lady who was extremely happy with Pepper's performance on Thursday evening, was first-time greyhound part-owner and former content creator for Greyhounds WA, Leia Ernest.
Leia not only has a talented chaser, but will experience her first taste of group racing this week, an achievement she's truly grateful for.
"It was an absolute thrill," Ernest told AustralianRacingGreyhound.com
"Especially as Pepper is my first and only greyhound, there are always extra nerves when your dog has his/her first look at a new track, but throw in the fact that it's a group race and you can imagine how nervous I was."
"For him to come out and produce such a sensational run and as the quickest qualifier at his first start around Albion Park is incredible."
"Steve (Withers) has done a wonderful job with him to get him this far. It's no secret Pepper has had hypoxia issues in the past, so deciding where he will race next, travelling with him, trialling him and all the work behind the scenes he does with Pepper to make sure he's at his best mentally and physically is a big credit to Steve as a trainer."
"We are all so proud of our boy and can't wait to cheer him on at the track next week."
Pepper commenced his career at Cannington and was brilliant in taking out the Spring Maiden Classic Final over the 520m, which immediately set tongues wagging. His second feature win came at Mandurah in taking out the Good Friday Cup over 405m in a brilliant 22.32 and during April of this year he equalled the Mandurah 490m track record, clocking a sizzling 27.02.
His career record currently stands at 15 victories from just 23 attempts, with 4 runner-up placings and has already amassed over $70,000 in prize money.
Similar Greyhound Racing News