She's A Pearl wins Group 3 The Brother Fox at Dubbo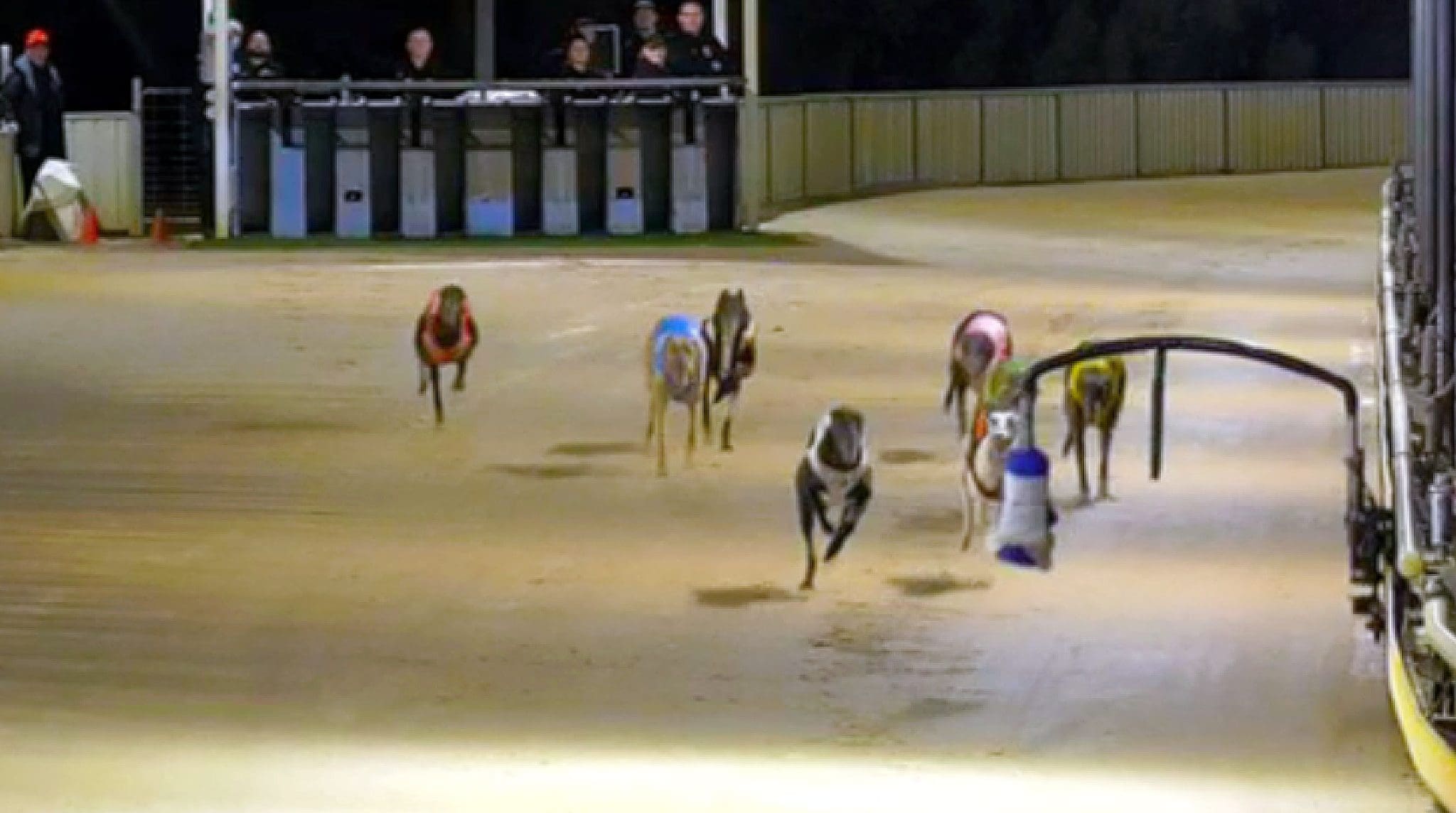 Renowned New South Wales greyhound trainers, Andy Lord, and his partner Jodie, have celebrated yet another momentous career win at Dubbo with She's A Pearl taking out the 2023 Group 3 The Brother Fox last Saturday night.
She's A Pearl added another achievement to her already impressive career record by winning the $50,000 to-the-winner Group 3 feature race in 29.39, winning by 0.75 lenghts from Wyndra All Class, with I'm Loving It a further 4.75 lengths back in third place.
The daughter of Aston Dee Bee and Shez Impetuous adds the Group 3 Brother Fox at Dubbo to her 2023 Group 1 Paws Of Thunder win, 2022 Million Dollar Chase win, and 2022 Group 1 Golden Easter Egg title.
She's A Pearl has now earned $1,750,700 in prizmoney for her connections, but Lord was focussed on the importance of winning grassroots regional feature races as he believes that winning in rural areas is the purest form of the sport.
According to Lord, the Brother Fox event is just as cherished as races like the Golden Easter Egg, despite the latter's immense significance.
Training a greyhound like Pearl enables him to reconnect with the origins of his racing career, affording the opportunity for rural community members to watch and appreciate She's A Pearl exceptional abilities.
"To me the Golden Easter Egg is the most important race we have, but races like the Brother Fox, they are so important to win.
"When you've got a good bitch like her it's good to go back to the country where you started and let everyone have a look at her.
"They are all good people in the country and like I said I started there. Not word of a lie, they used to have broodbitch races at Young, and I won a stack of them, and you'd get a big ribbon and I was that excited. I set my broodbitches for them.
"All those races. I have chased the country carnivals all my life. I've been lucky enough over the years to choose what path I wanted to go on, but I wouldn't swap the country for anything. If they had all those carnivals again, I would be the first one back.
"So now, it's always good to go back when they have a big race on if you've got a good dog. You want to go back to the country and show the people, and I am so pleased she was able to show the people in Dubbo what she can do."
2023 Group 3 Brother Fox (Dubbo) – She's A Pearl (29.39) T: Andy Lord
---
She's A Pearl now boasts an impressive record of 57 starts for 36 wins and 10 placings as her fourth birthday looms just five months away,
Andy concedes that the days of her racing career are now limited, but preparations are underway for the Brisbane Winter Carnival, with She's A Pearl to target the Group 1 Brisbane Cup in July.
However, there is a possibility that retirement and breeding plans may take precedence if she were to come in season.
"We might take her up and give her a trial up there. I think Albion Park will suit her.
"But, if she comes on season and we were in the final of the Brisbane Cup, I would scratch her and get her in pup."
2023cGroup 3 The Brother Fox
2023 The Brother Fox Results

Dubbo516mGroup 3$50,000 to-the-winnerSaturday May 20 202329.39

1st

3

She's A Pearl

T: Andy Lord29.39 –

2nd

7

Wyndra All Class

T: Daniel Gatt29.430.75 lengths

3rd

6

I'm Loving It

T: Craig Chappelow29.734.75 lengths

4th
5th
6th

2

Street Of Dreams

T: Jay Opetaia30.039.25 lengths

7th
8th

1

Embrace

T: Craig Chappelow30.1310.5 lengths
---
---
Similar Greyhound Racing News