She's A Pearl shines bright in 2022 Million Dollar Chase Final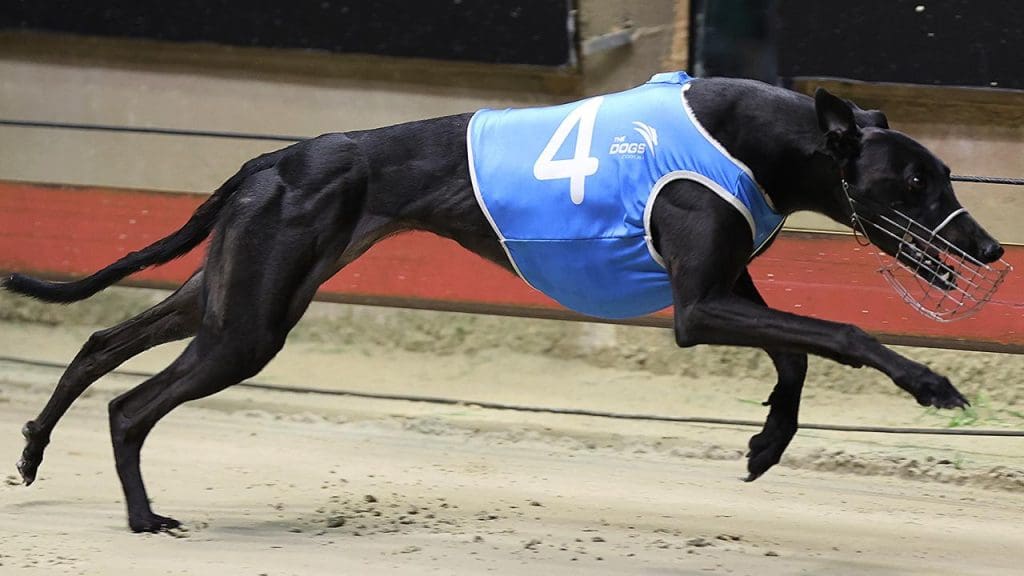 With the dust only settling after the remarkable performance from She's A Pearl in the Million Dollar Chase Final at Wentworth Park, her trainers are already thinking about winning another one later this year.
The superstar two-year-old was too classy once again from the middle of the field (box four) on Saturday night, recording a stunning 29.32 seconds to score by 5.5 lengths over stablemate Coast Model.
It was her 12th consecutive victory, giving her a total of $1.353 million in prizemoney, now just $12,000 shy of Fanta Bale's world-record tally of $1.365 million.
The remarkable bitch could shatter that record this year because there is another Million Dollar Chase set to be held at Wentworth Park in its regular September slot.
COVID prevented the 520m event from going ahead last year.
Speaking during his kennel's celebrations on Saturday night, foreman Andy Lord – the husband of trainer Jodie Lord – was already excited at the prospect of winning two Million Dollar Chases in the same year.
"It's massive," he told AustralianRacingGreyhound.com.
"You always want to keep going. You're always thinking of the next race.
"These are the best races to win, but you still want to look forward to the next one.
"It hasn't sunk in yet."
2022 Million Dollar Chase Final (520m) | Wentworth Park | She's A Pearl (1st)
She's A Pearl will now enjoy a well-earned month spell, with her incredible winning stretch also including a Golden Easter Egg Final triumph on April 9.
"You won't see her for a month. She deserves it – she hasn't been beaten since October," Punters HQ Syndicate manager Joe Lannutti said.
"She'll spell for a month and come back for the national titles here (at Wentworth Park)."
While Lord did not let himself celebrate another remarkable performance until she finished the victor – after She's A Pearl ran 29.30 seconds to win her semi-final by 8.25 lengths – Lannutti was full of praise for the "Queen of Wentworth Park".
"She's a freak. I wouldn't say she's Fernando Bale. He won seven Group 1s, but do you know what she is? She's the Queen of Wentworth Park," he said.
"She's $12,000 off Fanta Bale now. With even luck we might have the richest greyhound ever.
"There was an air of confidence. You never want to give too much away and you're never disappointed if you get beaten in a big race.
"But it was over after three strides."
Lannutti was over the moon for the big crowd of supporters who showed up to watch Australia's greatest current chaser.
His Punters HQ Syndicate members came from all over the country, and they collectively let out a roar as big as the one heard on Golden Easter Egg night when it was all over after the first turn.
"I think that's what racing is all about. After what we witnessed tonight – if syndication isn't the future in all codes, well I've got no idea," he said.
Lord has always held a strong belief that She's A Pearl could go on to be the great runner she has become, but he did not want to start celebrating too early.
"I'm one who always waits until the race is over," he said.
"I just don't like going the early crow. Save it until the winning post comes up.
"I thought she was special from the start. I had high hopes for her from then."