Speeding lessons at Sandown dogs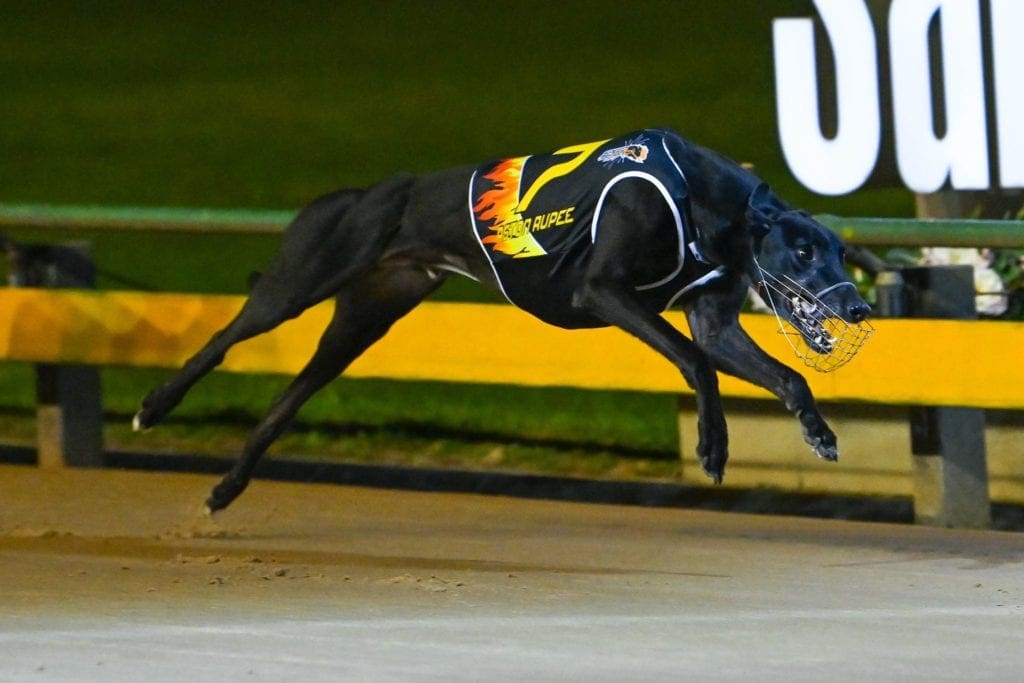 Extraordinary! Wednesday's interesting Speed Star series at Sandown displayed some sparkling form, led in by Aston Rupee over 515m (29.06 – record 28.90) and Zipping Rambo over 595m (33.77 – record 33.63).
However, the real surprise was Five Star's 715m run of 41.50 (record 41.16) which would have comfortably won the Cup some five days earlier. More surprising was that Five Star easily accounted for Hank The Hustler which had beaten it in a separate Cup night 715m race.
Yet there were six other starters that were also busy over the 715m trip on that previous Thursday. In fact, all the Speed Star dogs were in the same boat, having contested either the Cup or the earlier Cup Night Stayers event.
So all eight dogs were contesting two715m races inside five days with the only difference that the Speed Star events were limited to two-dog match races which made life a lot easier.
But it did not necessarily make them quicker.
Three runners improved on their Cup night times – Five Star, Here's Tears and Sir Truculent. (The latter had traffic problems in the earlier race).
Five runners ran slower time – by an average of nearly three lengths – We The People, Line of Quality, Hank the Hustler, Tyler Durden and Weblec Haze. All were fading at the business end.
The questions are the same as always: why did trainers demand such quick backups; why were the events scheduled so close together; how do the fans work out which will do better and which do worse?
One answer came from Zipping Rambo's trainer, as reported in GRV News after its 595m win:
"I would have preferred a week, to give him a rest," Delbridge said pre-race. "He's pulled up a treat (after the Sandown Cup), but only time will tell." And a relieved Delbridge said post-race: "The '700s' haven't affected him at all."
Obviously, the good result was achieved more by good luck than good management. Is that fair on either the dogs or the customers?
PS: The Watchdog couldn't do it either. His 715m selections ran 5th and 7th.
Note: National Rules ban dogs backing up only within two days. Several proposals to Greyhounds Australasia for longer pauses have been ignored.
Similar Greyhound Racing News