Trainers growing concerned as Gosford track remains out of action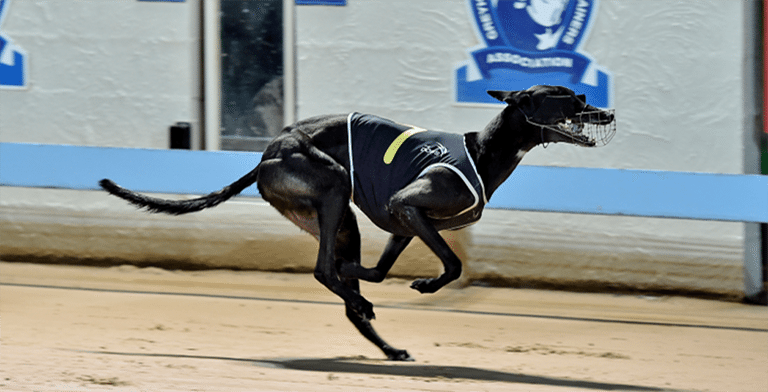 CENTRAL Coast trainer Jeff Eaton says it is 'unacceptable' that racing has not returned to Gosford almost two months after the track was damaged by rain.
The last meeting was held on May 7, with all subsequent racing transferred to The Gardens on Tuesday nights.
An original statement released by Greyhound Racing NSW (GRNSW) on May 9 said an inspection revealed Gosford, which is run by the NSW Greyhound Breeders, Owners and Trainers Association (GBOTA), had significant issues with its base as a result of recent heavy rain and numerous other concerns with its construction.
The statement went on to explain that the old track base contents were rising through the current racing surface which was presenting safety concerns.
The issue is believed to be as a result of the historical track preparation methods which were used prior to the appointment of track maintenance staff at GRNSW itself in 2014 and the introduction of minimum track standards in 2015.
The old methods of preparing the tracks have resulted in the foundations of the track base and the integrity of the base levels, grades and sand composition being compromised which is magnified in poor weather conditions.
The most recent statement from GRNSW on May 2 explained that remedial work is set to commence this week, with racing expected to return to Gosford by May 23.
However, Eaton has blasted the hierarchy of the sport for leaving the problem unattended for such a long period of time.
"It is unacceptable," Eaton told Australian Racing Greyhound.
"As a business side of things I think it is a disgrace – to have a facility which is a great asset to the industry, the Showground and to the Gosford Council and to leave it sitting there because no one wants to fix it.
"I was under the impression that they had been working on the track, but then I read yesterday on [The Dogs] website that they haven't even started working on it.
"It's not up to us as trainers – it is a responsibility of the hierarchy running the show… we have the responsibility to supply the dogs for the races – we shouldn't have to be worrying about who is doing the work on the track or if it's being done.
"I run my own business and I would never let this happen – if it were me the track would have been up and running within two weeks – we can't afford to let this happen."
Eaton pondered why the track keeps having these issues, given Gosford also lost a meeting late last year to similar track concerns, when other tracks remain racing.
"There are tracks which get washed out completely and they are up and running in two or three weeks," he said.
"How come tracks like The Gardens seem to be able to get it right, but we have now lost more than a few meetings at Gosford now with the track being unsatisfactory?
"It is disappointing to think that a facility like Gosford which has been racing for years can take so long to be repaired – it's really not that hard.
"It's not as if they are building a massive structure – they are digging out the [track] and laying down the correct base on the track.
"Just get it right and get it done."
Eaton said the leaders of the greyhound racing industry need to be more accountable and transparent with participants who have been left in the dark throughout the whole fiasco.
"It is a management issue – it's not at a racing level – it comes down to the people running the show on the maintenance side of things who need to be held accountable for it.
"At the moment we are living in hope that we might hear something through the grapevine.
"Like everything within the greyhound industry, up at the high level there is no accountability for anything that they do.
"Yet all the owners and trainers get treated like children in a pre-school.
"I have been in this industry since the 70s – no one needs to tell me how to train a dog and now we've got these new guys coming in with university degrees trying to tell us how to change what we are doing.
"They need a reality check."
NSW GBOTA Operations Manager Ellen Harris said that the length of time without racing at Gosford has not been ideal, but explained it has been crucial not to cut corners in order to remedy the problem.
"The Association is positive and confident that we have got a resolution now that work is in place," she said.
"We are understanding of the difficulties this has placed on participants with Gosford being down and while we feel that it is less than desirable, the work has progressed as quickly as possible.
"You are never dealing with just one contractor or one level of expertise – you need to combine a range of skills and contractors.
"That then left us in the position that we knew what was generating the problem so we began formulating the plan to fix that, understanding what that would cost and then agreeing to the funding.
"In the new world that we live in everything has got to go through the appropriate processes."
Harris said further work will need to be continued on the track once it is repaired, but is confident this will not affect the return of racing to the venue.
"We certainly want racing to continue at the Gosford venue and the absence has placed pressures on the Association – by no means has it been ideal to have the venue out of action," she said.
"But as an industry, and with the Association being part of that, we need to ensure better welfare and track maintenance standards.
"We need to put forward the best venue for racing and part of that means the job has to be done properly – you can't do things by halves, cheap or quick because you aren't going to get the best outcome long term."
Similar Greyhound Racing News