Greyhound trainer suspended for using greyhound feed supplement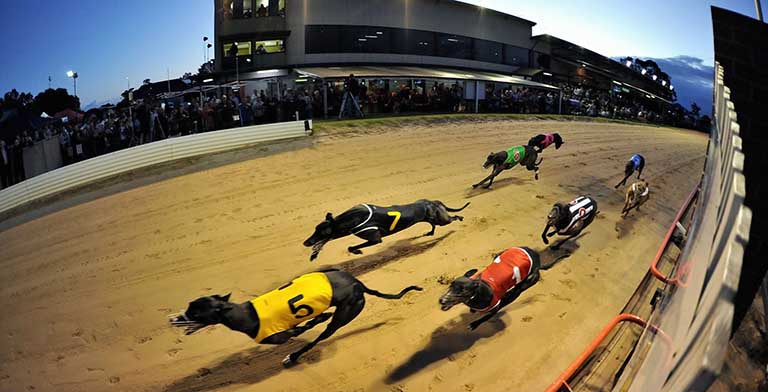 According to the manufacturer, Feramo-D "is recommended to supplement a dog's diet as an aid in the prevention and treatment of vitamin/mineral deficiencies. Feramo – D added to the dog's diet each day will provide essential nutritional factors beneficial in the prevention and treatment of vitamin and mineral deficiencies and supplement the diets of breeding stock and growing pups." and "Feramo-D is best sprinkled on, or mixed with, the evening meal."
However Victorian greyhound trainer Peter Kelly is almost certain to review that regular use of the product after being found guilty by the Victorian RADB of producing his greyhound Mahi Indian to run second at a Sale greyhound race from March 2018. Mahi Indian subsequently swabbed positive to Cobalt above the prescribed level, a finding which Mr Kelly assigned to his routine feeding of Feramo-D.
The Stewards of Greyhound Racing Victoria (GRV) conducted an investigation into the results of a pre-race urine sample taken from the greyhound Mahi Indian at the Sale meeting held on 8 March 2018. During the investigation, Stewards received evidence from registered trainer Mr. Peter Kelly, Mr. Paul Zahra (Racing Analytical Services Laboratory) and Dr. Steven Karamatic (GRV Chief Veterinarian).
After considering the evidence, Stewards charged Mr. Kelly with breaches of Greyhounds Australasia Rules 83(1A) and 83(2) as detailed above, given that the pre-race urine sample taken from the greyhound indicated the presence of the prohibited substance cobalt.
Under Rule 47.1 of the Greyhound Racing Victoria Local Rules breaches of GAR83(1A) and GAR83(2) constitute Serious Offences. As a result on Monday, 8 October 2018 this matter was heard before the Racing Appeals and Disciplinary Board in the first instance under Greyhound Local Racing Rule 47.3 and Sections 83C(b) and 83M(1) of the Racing Act. Mr. Peter Kelly represented himself via telephone. Mr. Andrew Cusumano GRV Senior Lawyer represented the Stewards Panel. Mr. Peter Kelly pleaded guilty to the charges.
The RADB hearing found that Peter Kelly is a registered greyhound trainer and has been a greyhound trainer for 42 years. In that time his greyhounds have had hundreds of swabs. This is his first positive swab. Mr. Kelly fed the cobalt containing supplement Feramo-D to Mahi Indian on the morning of the race in question. Despite his long involvement in the industry he did not realise that Feramo D contained cobalt. Mr Kelly no longer uses Feramo D.
Mahi Indian competed in race 6 at Sale on 8 March 2018. A pre-race sample of urine taken from the greyhound showed the presence of cobalt at a mass concentration of greater than 200 nanograms per millilitre. Under GAR 83(10), cobalt at greater than 100ng/ml is a prohibited substance. GAR 83
GRV's Chief Veterinarian, Dr. Karamatic, has given evidence that the finding of a urinary concentration of cobalt at greater than 100 ng/ml "confirms the administration of a prohibited substance that is capable of affecting the condition or performance of a greyhound, and any effect is more likely to be positive".
In setting a penalty the RADB took into account Kelly's guilty plea, his excellent record over a long period of time as a trainer, his cooperation with Stewards and the fact that he no longer uses Feramo-D.
Mr Kelly's licence to train was suspended by the RADB for 12 months, but 10 months of that suspension was suspended pending no further breaches. Mahi Indian was disqualified from race 6 at Sale on 8th March 2018.
More greyhound news like this: