Yozo Bale defies age & injury in Geelong Gold Cup win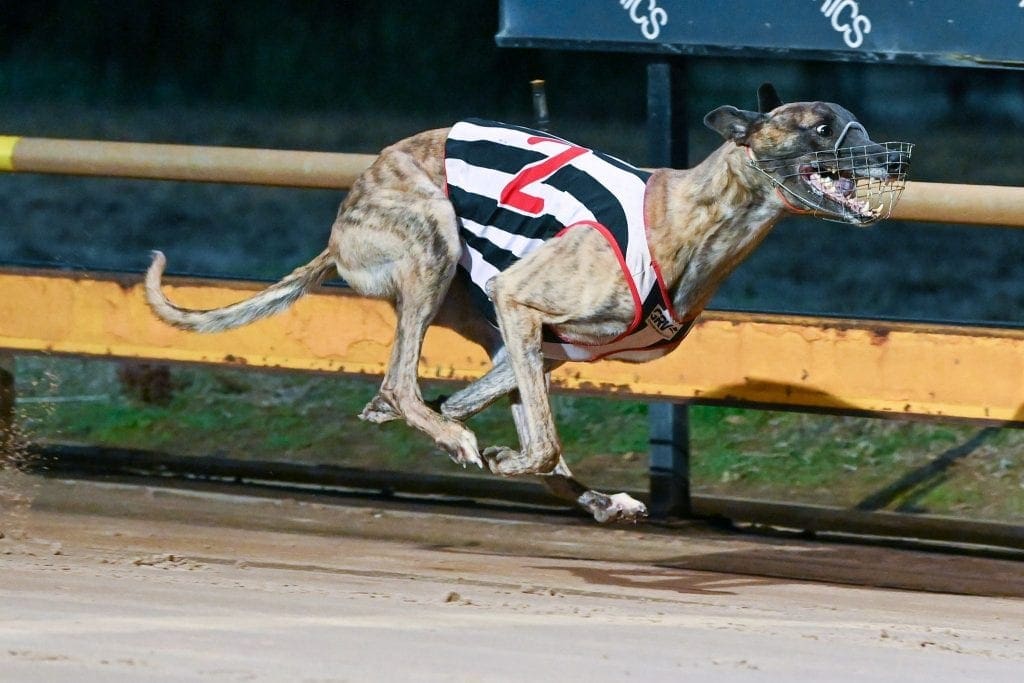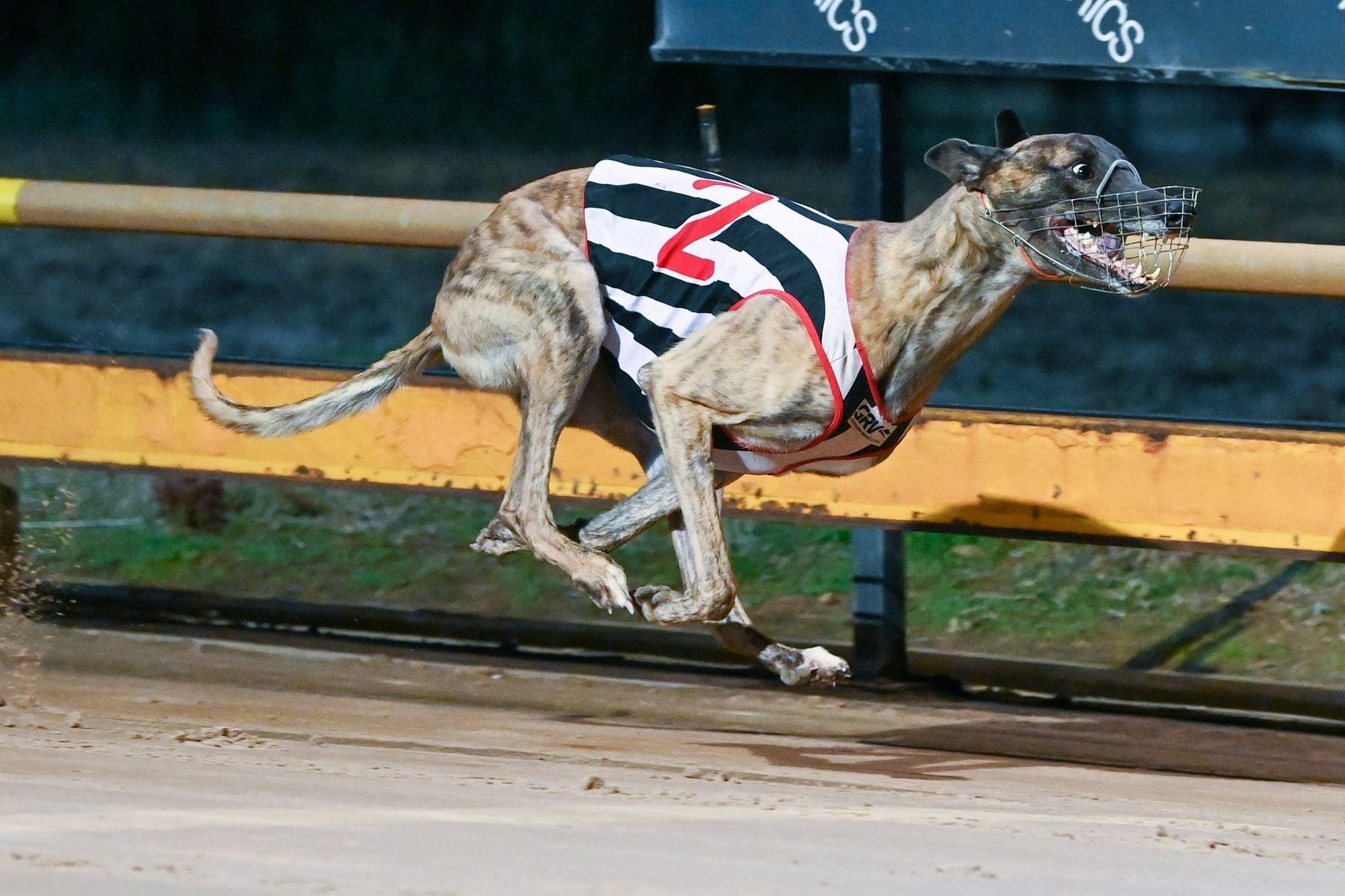 Yozo Bale's stunning Group 2 Geelong Gold Cup Final (520m) win was even more remarkable considering what the veteran had to endure on his way to the title.
Age is one thing – he's four years old. A serious ongoing injury was the other.
The marvel was about to be retired recently due to a persistent bad hock he has carried over the past 18 months, which makes the fact he won the $71,250 feature in a time of 29.69 seconds for Correy Grenfell last Friday night a remarkable achievement.
"There were times when he was going to be retired due to it (the injured hock). It was just a matter of getting on top of it," the young trainer told AustralianRacingGreyhound.com.
"So it's a credit to his will to win. To get back up every week and go again, you don't get dogs like that very often."
Yozo Bale simply did not want to stop racing. And as a result, he now boasts an outstanding career record of 31 wins from 93 starts, with just over $330,000 in prizemoney.
"Every time we looked at retirement he came back better than what we thought he would," Grenfell said.
"And over the past three months he's been fit and healthy – the best he's been in 18 months.
"The results have shown that."
Yozo Bale's fighting qualities were on display last Friday night. He never gave up chasing Aston Merit, Jessica Sharp's three-year-old holding a lead coming around the turn.
That was when Grenfell's chaser showed all his experience to run him down and salute by a stunning 2.50 lengths.
"He was too good in the end," Grenfell said.
"He's been racing for a long time and he's an experienced campaigner. If he stayed behind the leader I knew he'd run him down.
"And then it got away from us a bit more than I thought it would, so credit to him for picking it up."
Yozo Bale now has another big title to aim for – the Masters Meteor at Wentworth Park, the four-year-old to run in heat one from box eight on Wednesday night.
If he continues his brilliant form and wins the final of this event, Grenfell might reward his evergreen veteran by retiring him on a high.
"We'll let him get through that at Wenty and assess the situation. If he wins then the curtain might be closed," he said.
"But if he doesn't we might go back and defend our title at Wagga (the Ladbrokes Graeme Hull Memorial Final next month)."
Grenfell said Yozo Bale was the best four-year-old he has trained.
"He's probably not the best, but at this age yes he is. He's still beating young dogs in Group races," he said.
"He's been more of a test at times throughout his career. There are times when you're pulling your hair out.
"So when he wins these big races it's a thrill."
Also with a young family and more than 70 dogs to train, there is never a dull moment for Grenfell.
But winning the Geelong Gold Cup in his home town made all the hard work worthwhile.
"It's busy. I've got four kids as well, with two twins who are two years old," Grenfell said.
"Your local cup is the one you always want to win. What makes it more special is he ran second (last year) and he's gone one better.
"And with a four-year-old dog it makes it more special."
2022 Geelong Gold Cup (520m) – Yozo Bale (29.69)
---
Similar Greyhound Racing News