Amron Boy downs Kelsey Bale in a Bill Collins match-race for the ages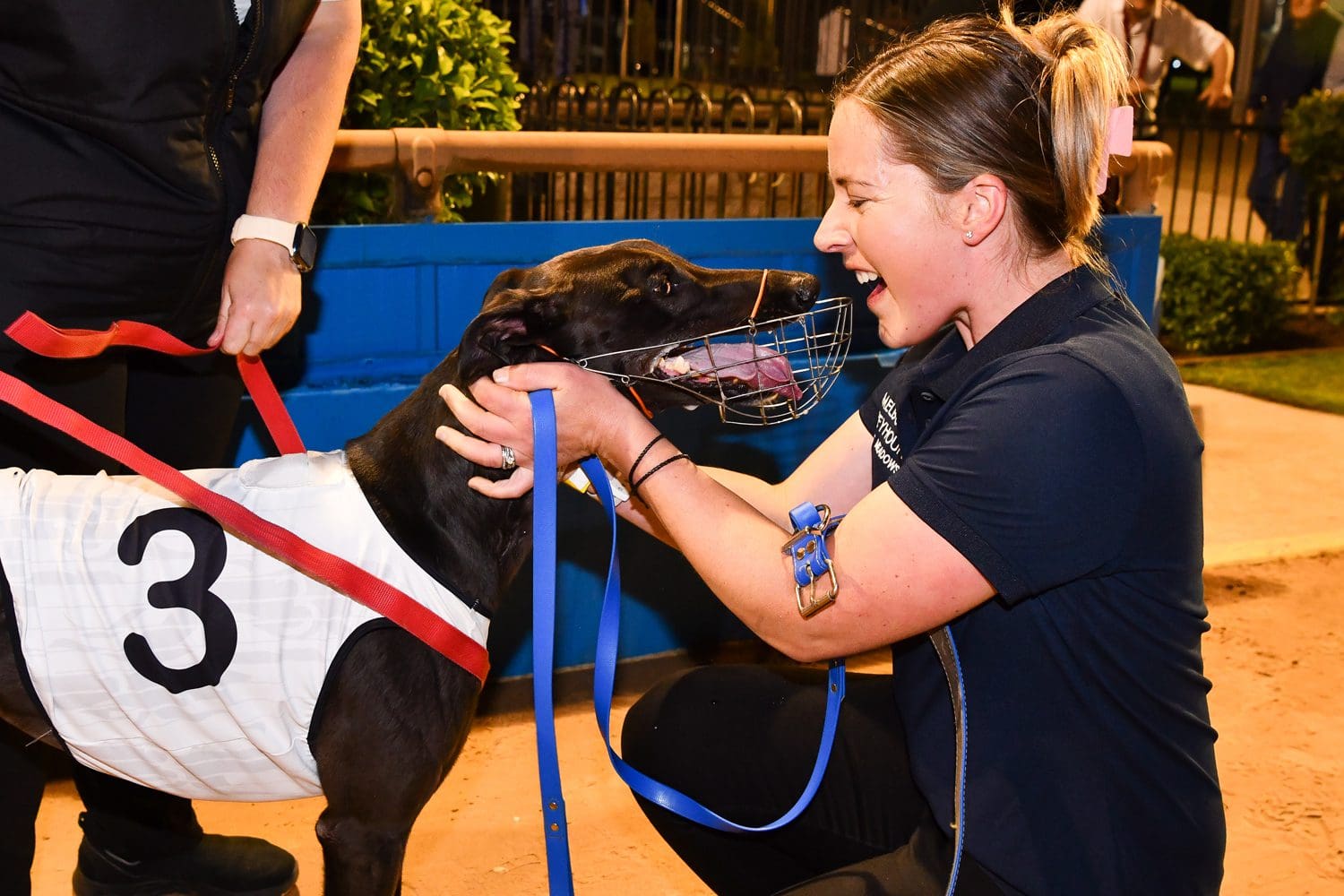 The Sandown Greyhound Racing Club will struggle to ever emulate the running of the 2023 Group 3 Bill Collins Showdown match-race.
In a race that will be forever etched in the annals of great head-to-head match races, Amron Boy prevailed over a valiant Kelsey Bale, but not before the lead changed a few times in running.
Pre-race there was plenty of hype as the last start Harrison Dawson winner Amron Boy was going to test his speed against 'Country Cups Queen' Kelsey Bale.
Kelsey Bale was coming in to the race having won the Group 2 Ballarat Cup, Group 2 Geelong Cup, and Group 2 Warrnambool Cup, running a track record during the heats at Warrnambool.
She was a last start third in the 2023 Group 1 Sapphire Crown at Sandown, emphasising her ability around two turns not just one.
Amron Boy was the last start Group 1 Harrison Dawson winner in a flying 29.13 second win.
Pre-race both trainers were talking up the chances of the other's greyhound.
Amron Boy's co-trainer Jamie Ennis said "Obviously, he's a good chance, but Kelsey Bale is flying."
"The Showdown format suits Amron Boy, but the way Kelsey Bale has been racing, an unimpeded run is going to suit her too."
Kelsey Bale's trainer Daniel Gibbons lamented the race would not be at The Meadows where he feels Amron Boy would have less advantage.
"Kelsey Bale and Amron Boy started off their careers about the same time and I remember talking to Jamie (Ennis) after they raced against each other at their third or fourth start and we thought they both had big futures.
"It should be a good race, but I think being at Sandown, Amron Boy might get one up on us. I reckon we'll have to go to The Meadows next time!" said Gibbons.
Races rarely live up to the pre-race expectation but Friday night's Bill Collins match-race was one that didn't disappoint.
Kelsey Bale determinedly raced Amron Boy to the post the first time, making up the half length she lost from the boxes, to drive through and shoulder Amron Boy out of the way on the first corner.
Stealing a two length break down the back straight, all eyes were on Amron Boy given his renowned strength to the line.
And Amron Boy did not disappoint, railing up under Kelsey Bale to pull away and win by 1.75 lengths in 29.42.
2023 Group 3 Bill Collins Showdown (Sandown, 515m) – Amron Boy (29.42) T: Brooke Ennis
---
Punters sent out Amron Boy -250 favourite to beat Kelsey Bale who was priced at +100 in greyhound betting.
Amron Boy is a six-time Group 1 finalist – including wins in the 2022 Silver Chief and this year's Harrison-Dawson.
The son of Zambora Brockie and Miami Fernando notched his ninth win from 17 starts over 515m at Sandown Park.
Amron Boy has now had 45 career starts for 18 wins, and 16 placings, earning connections $605,680 in prizemoney.
Kelsey Bale, who is from the 2020 litter by Feral Franky from Ethla Allen, has now had 66 starts for 23 wins and 26 placings, earning $450,890 for her owners.
The 2023 Group 1 Brisbane Cup is on the agenda for both Amron Boy and Kelsey Bale.
---
2023 Group 3 The Bill Collins Showdown
2023 The Bill Collins Showdown Results

Sandown Park515mGroup 3$12,000 to-the-winnerFriday May 26 202329.42

1st

3

Amron Boy

T: Brooke Ennis29.42 – $12,000

2nd

1

Kelsey Bale

T: Daniel Gibbons29.541.75 lengths $2,250
---
---
Similar Greyhound Racing News