Amron Boy set to improve from Paws of Thunder heat in the final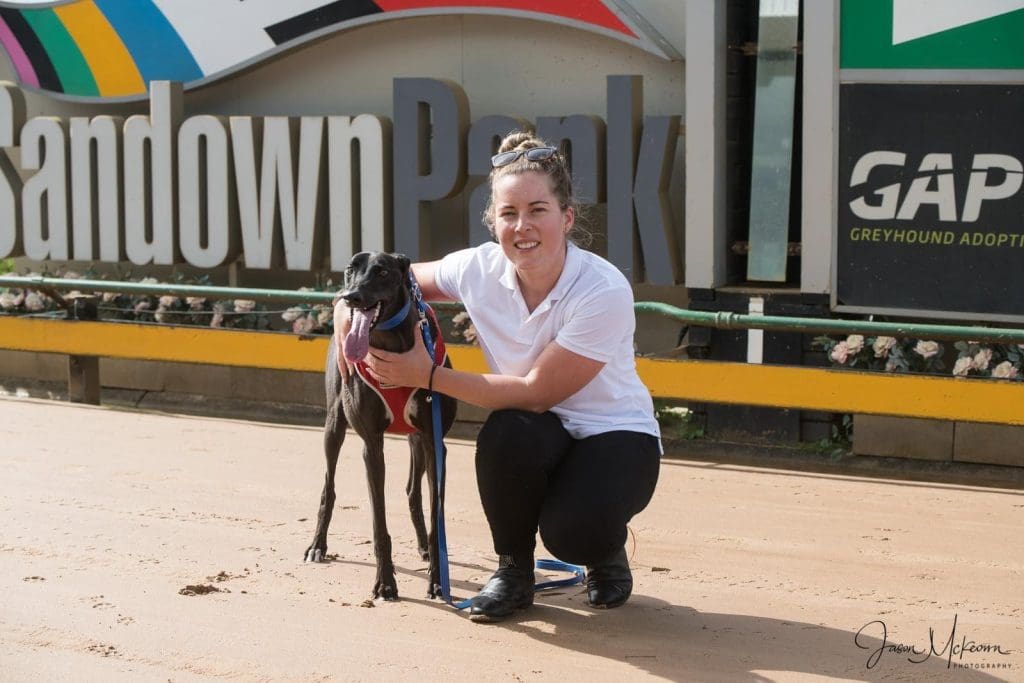 Many punters will see plenty of value in Amron Boy heading into the Paws Of Thunder at Wentworth Park on Saturday night, with $4 winning odds with the online betting sites.
But there would have been plenty of concern among his backers and fans after his last start.
The Silver Chief winner struggled to stay in front of runner-up Ibrox Wildfire, crossing the line in 29.85 seconds in the first heat of the 520m title.
However, his trainer Brooke Ennis was not one of those who had any worries.
"He ran on well. He travelled 11 hours today, and even if he wasn't at his best I didn't expect him to win anyway," she told The Dogs after Amron Boy's victory last Saturday.
The two-year-old with over $446,000 in total prizemoney due to 16 wins from 35 starts did not have his morale dented, despite only beating $21 outsider Ibrox Wildfire by three quarters of a length.
"He's got almighty confidence at the moment. I think he just wasn't going to let that dog beat him," Ennis said.
Amron Boy will start from box five.
Meanwhile, second favourite at $3.60 to win is She's A Pearl (box eight) after a strong showing last weekend.
The 2021 Million Dollar Chase winner crossed the line in 29.62 seconds to comfortably win her Paws Of Thunder heat by three lengths.
And despite missing the start and running fifth in the Gosford Gold Cup on January 3, the Jodie and Andy Lord team are happy with the form of their champion three-year-old bitch.
"She ran within herself. If she came out, she would've landed a few in front, but she didn't," handler Paul Mills said.
"But I still think it was a big run because she got beaten by not far and she was running up their backsides.
"You've got to appreciate her – they don't come around often enough.
"We'd be lucky to get another one like her."
French Martini will start the $3.10 favourite from box one for Peter Lagogiane after winning her heat in 29.45 seconds, comfortably prevailing by five lengths.
Lagogiane told Australian Racing Greyhound before that victory his two-year-old bitch was back to her Black Top Final-winning best after breaking 24 seconds in a 450m trial.
Paws Of Thunder Heat 1 Race Replay – Amron Boy
---
Amron Boy's Odd In Paws Of Thunder Final At Wentworth Park
Amron Boy's Odds
Race 8 –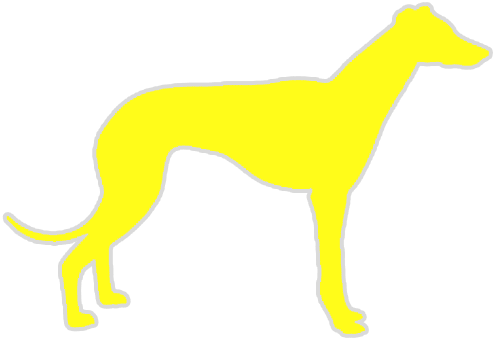 Amron Boy (5)
Form: 211211 | Career: 35: 15-9-1 | Trainer: Brooke Ennis
---
2023 Group 1 Ladbrokes Paws Of Thunder Final Box Draw
2023 Paws Of Thunder Final Box Draw & Field

Wentworth Park520mGroup 1$75,000 to-the-winnerSaturday January 21 2023Race 8

1

French Martini

T: Peter LagogianeF: 1341Career: 26: 13-0-3Prizemoney: $153,365

2 Zipping Maserati

T: Martin HallinanF: 4411Career: 52: 26-8-4Prizemoney: $221,235

3 Gatlin

T: John FinnF: 7432Career: 38: 11-8-10Prizemoney: $138,980

4 Coco Model

T: Tayt CorlessF: 3722Career: 54: 17-9-12Prizemoney: $87,060

5

Amron Boy

T: Brooke EnnisF: 1211Career: 34: 15-9-1Prizemoney: $445,975

6

Reflections

T: Kerry DrynanF: 2242Career: 22: 7-7-2Prizemoney: $47,920

8

She's A Pearl

T: Jodie LordF: 3151Career: 44: 27-6-3Prizemoney: $1,537,970

Reserves

9

Ibrox Wildfire

T: William DanceF: 7282Career: 30: 10-13-2Prizemoney: $65,910

10 Sound Of Silence

T: Frank HurstF: 6182Career: 75: 27-25-11Prizemoney: $225,631
---
Similar Greyhound Racing News