Ballarat greyhounds to get new $3.3 million kennel block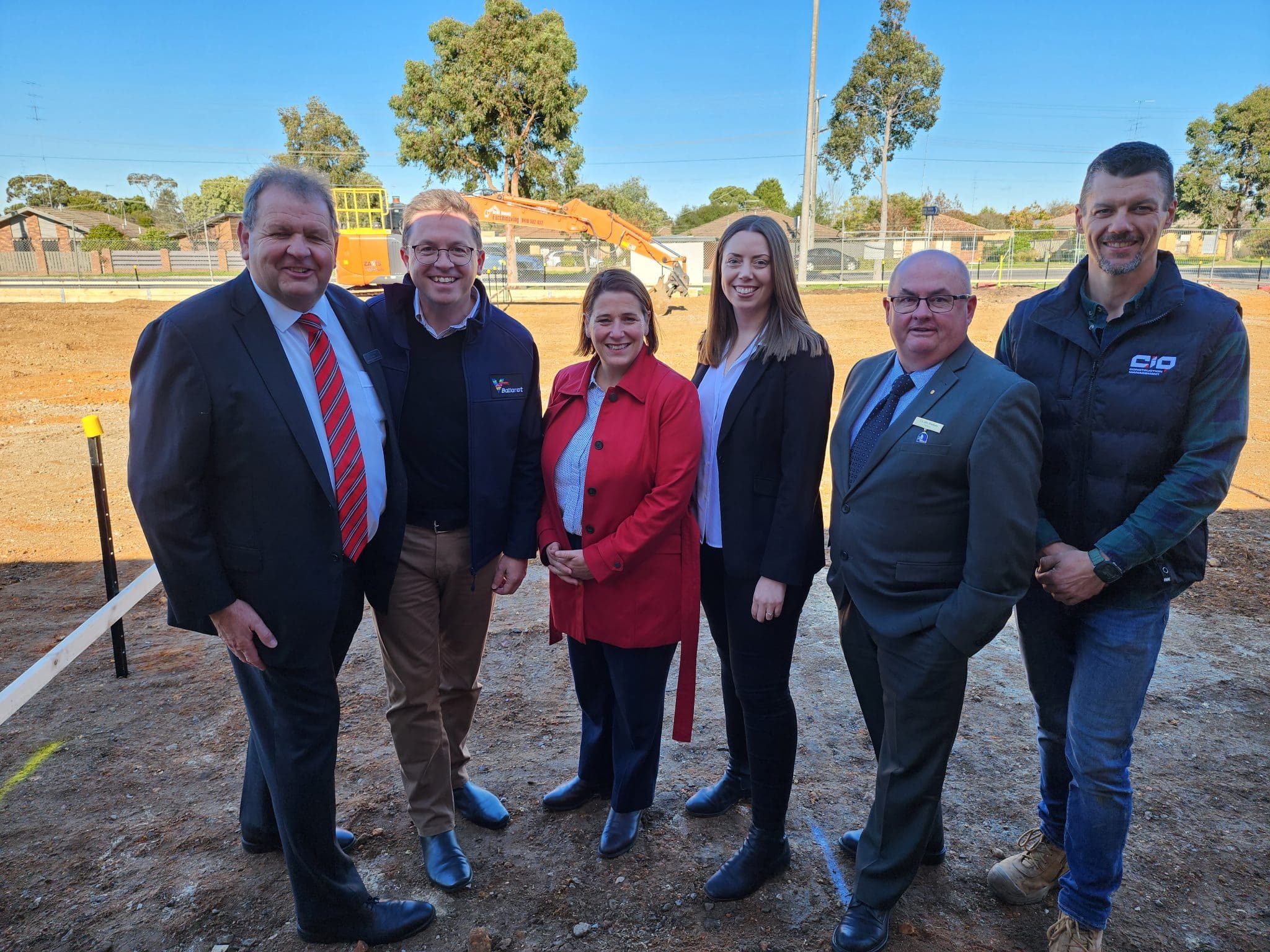 Construction to build a new, state-of-the-art kennel complex the Ballarat Greyhound Racing Club has commenced, with the Victorian Government this week announcing a $1.6m contribution, provided through the Victorian Racing Industry Fund (VRIF), to the $3.3m project.
The upgrade is part of a significant multi-million-dollar infrastructure upgrade project at several race venues across the state, commissioned by Greyhound Racing Victoria (GRV) to enhance the on-track experience for participants, staff, patrons and greyhounds alike.
Minister for Racing, Hon. Anthony Carbines visited the club only days after building commenced to make the major funding announcement.
"A $3.3m investment is really significant and it's an indication of the great respect that greyhound racing has in Ballarat.
"The Victorian Racing Industry Fund (VRIF) allows us to generate infrastructure and training and support services that are needed, right across Victoria, and to make sure the investment in infrastructure matches the quality of our people, our participants who make a huge contribution throughout their lives to the racing industry," Minister Carbines said.
Among the key features of the new purpose-built facility will be 112 new kennels with more natural light, more outdoor grass areas and new wash bays, isolation swab kennels and stewards' room and in so doing establishing a brilliant new racing operations hub at the track.
Ballarat Greyhound Racing Club President, Craig Fletcher said the new building will set a benchmark across the state for racing operation facilities and animal welfare standards and is a community focussed project boosting the local economy by providing jobs to local trades and businesses.
"We're part of the community, we want the best for our community and the support we're getting from the Government and Greyhound Racing Victoria ensures we do deliver the best for our community.
"Another thing that is of absolute importance is the fact there will be 100 locals employed during the construction of the kennel facility. That's 100 people that live in the community, shop in the community and have families in the community.
"That is what we're about at the Ballarat Greyhound Racing Club, the community first and foremost," Mr Fletcher concluded.
GRV Chair, Peita Duncan said the project was all about upholding standards for those who contribute so much to the sport.
"The project to upgrade the kennelling area at the Ballarat Greyhound Racing Club strongly demonstrates Greyhound Racing Victoria's unwavering commitment to providing the highest standard of facilities at our racetracks, ensuring comfort and safety for all participants, staff and of course our athletes, the greyhounds."
---
---
Similar Greyhound Racing News