Albion Park QGOLD night preview & best bets | May 25, 2023
Albion Park is set to host 12 fantastic races on Thursday night from 6:42pm local time. It's QGOLD night with a large variety of categories and distances across the six finals. There's a plethora of superstar dogs set to face the starter, including Panama Pepper, Shipwreck, Jay Is Jay and Cash Master.
Best Bet: Jay Is Jay (Race 8)
Queensland's fastest sprinter, Jay Is Jay made a serious statement when returning to Albion Park for the first time since smashing the 520m track record when winning by upwards of three lengths. The two-year-old son of Sennachie x Kealoah has endeavoured on his fair share of travels contesting in the Golden Easter Egg heats at Wentworth Park and respective country cups at Rockhampton and Grafton with no success. Returning to Albion Park was just what the doctor ordered as he chased his backside off making up many lengths to score running away in 29.80 last week. Tonight, he steps from the cherry where he only has a fair record winning one from three; however, that one win was him obliterating the track record in 29.35. The key to tonight's race is getting through the first corner unscathed. He is boxed well with Cash Master, the second favourite drawn directly outside him as he likes to run off slightly heading into the first corner. If Jay Is Jay can find a spot in-front of Cash Master this race will be over as he is scintillating down the back and turning for home. Tomahawk Hayze can lead the pair although, wasn't able to beat the favourite from a worse box and map situation last week. Jay Is Jay to cement his spot as Queensland's best dog.
Best Bet
Race 8 –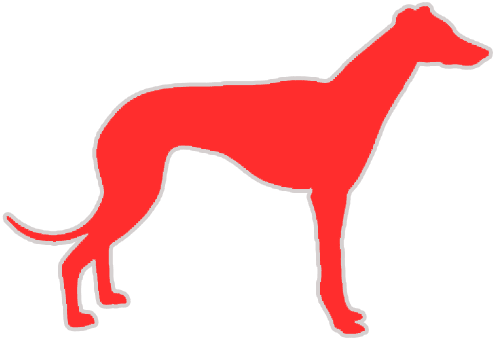 Jay Is Jay (1)
Form: 5241 | Career: 22: 9-5-3 | Trainer: Selena Zammit
Next Best: Amendola (Race 4)
There's plenty of promising emerging stayers in Queensland and this race will showcase eight finalists battling out for a ripping $24,000 in total stakes. Jedda Cutlack will be looking to have a big night and she has a terrific chance of taking out this race with Amendola. The two-year-old son of Maurice Minor x Soft Sand has been building a good record without landing a knock-out punch. Cutlack has mixed his distances and tracks over the last five starts racing at Ipswich, Albion Park and Capalaba over 366m to 600m. He had no luck last week over this track and trip when finishing last to Jimmy The Singer. Jumping well from box eight, he was unable to cross and was quickly relegated toward the rear which swiftly ended his chances. Prior to that, he was a quick 35.04 winner and a repeat of that effort tonight will see him hard to run past. He appears to be drawn well with Rab Raudh Boy inside him who looks to cut left and an outside box vacant which should allow plenty of room in the initial stages. If he can cross his main market rivals in box one and two, he will lead this race and prove hard to beat.
Next Best
Race 4 –
Amendola (4)
Form: 7268 | Career: 24: 6-2-6 | Trainer: Jedda Cutlack
Best Value: Sorority (Race 5)
There's an interstate flavour to the free-for-all staying race on the night with Ritza Piper and Nangar Rocket heading up from Victoria and New South Wales respectively. Despite this, the local Sorority carries plenty of track experience and will be hard to beat. Sorority has been racing in terrific order of late and is currently the premiere Queensland stayer. Since returning from a stint at "The 715" the two-year-old daughter of Konomi x Sherbini has finished in the money in all her three starts including winning last fortnight by 1.25L to Sunburst. She is the local dog who has never missed a placing track and trip from nine starts. Current favourite, Nangar Rocket is ultra talented however, faces Albion Park for the first time and has had a busy travelling schedule which brings doubt to how he will perform tonight. Much the same with Ritza Piper who failed miserably at her only start at Albion Park. Sorority appears the safest option and is the best value in this race.
Best Value
Race 5 –
Sorority (4)
Form: 6312 | Career: 37: 10-7-5 | Trainer: Jedda Cutlack
Albion Park quaddie tips for 2023 QGOLD finals
Investment: $24 for 100%
Similar Greyhound Racing News