The Gardens tips and odds comparison, Black Top Preview, Aug 25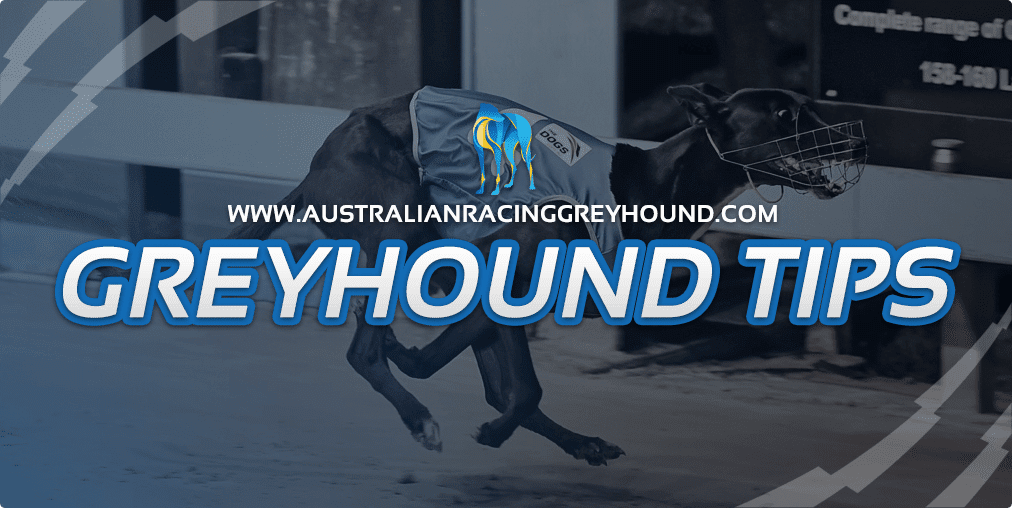 A HUGE night of racing will be run and won at The Gardens on Friday night featuring the 2017 Group 2 Black Top (515m).
Worth $40,000 to the winner, the Black Top has attracted a stellar field including Victorian duo Aqua Cheetah (Comic Rumble x Dalta Bale Mar '14) and Aston Bolero (Fabregas x Aston Dream Oct '13) which are drawn ideally in boxes one and two for leading conditioners Seona and Jason Thompson.
Also with a major hand in the final is local trainer Jason Mackay who has three runners; Riley Tokaam (Don't Knocka Him x Skyela Tokaam Mar '15), Zipping Chang (Magic Sprite x Cho Chang Apr '15) and Mister Twister (Collision x Double Twist Apr '15) – the latter having recorded the fast heat victory last week when stopping the clock in 29.53 on a windy night at the Newcastle-based track.
In addition to the main race there is also a quality supporting card of races including 'The Macca' which is open to the best eight greyhounds to have contested the Black Top heats. It is named after legendary Hunter Valley commentator John McDermott and is worth $2,500.
Additionally, there is also the Sonia Hornery Stayers Cup over 600m, the Mick Brown Appreciation over 400m and the Social Club Past Members Memorial final over 515m.

To help you land a winner, below are our free tips for the meeting including the best odds for each runner courtesy of our recommended online bookmakers.

Once you have picked your bets, be sure to check out the free bet bonus offers exclusive to readers of Australian Racing Greyhound to get some extra bang for your buck.


Warning: count(): Parameter must be an array or an object that implements Countable in /home/australianracinggreyhoundzzz/webapps/app-australianracinggreyhound/wpress/wp-content/plugins/Odds-Compare/vendor/guzzlehttp/guzzle/src/Handler/CurlFactory.php on line 67


Mr. Vuitton (Magic Sprite x Splash About Mar '15) is a flying machine and he drops massively in class for this race. He contested a heat of the Black Top last start where he began well before being caught up in traffic. Forget that run.

Blazin' Logie (Barcia Bale x Regal Blaze Nov '15) is unbeaten over this track and trip and will relish the inside draw. Not brilliant early but should be able to hold his spot on the fence and run a cheeky race.

Izzy Power (Cosmic Rumble x Izzy Marlow Feb '15) is in great form but will need to overcome box four against some speedy types – although based on his recent efforts that isn't out of the question.

Wild Miss Judy (Magic Sprite x Takeover Teddy Jan '15) is a steady beginner but is racing well and does hold a 29.76 personal best over this track and trip.

Tips: 7 – 1 – 4 – 2


Warning: count(): Parameter must be an array or an object that implements Countable in /home/australianracinggreyhoundzzz/webapps/app-australianracinggreyhound/wpress/wp-content/plugins/Odds-Compare/vendor/guzzlehttp/guzzle/src/Handler/CurlFactory.php on line 67


Steady race here and it is hard to make a strong case for any dog in particular.

Going to settle on Cosmic Zesta (Cosmic Rumble x Just Touch It Nov '15) which has shown some ability in the past when clocking 22.85 in a performance trial at Maitland. He had box seven that day so if he can handle the wide draw again he should be right in the mix.

Eagle Raider (Fabregas x Zippy Chicki Dec '14) is only a steady beginner but broke the 30 second mark here last week when running second. Box one puts him in contention.

Spanish Angle (Jarvis Bale x Full On Shelby Oct '14) overcame trouble to run a nice second over 400m last week. The rise in trip should suit.

Trailer Boy (Don't Knocka Him x Paint Oct '15) has shown some early toe in the past and if he can get across from the wide draw he could run a race.

Tips: 7 – 1 – 2 – 8


Warning: count(): Parameter must be an array or an object that implements Countable in /home/australianracinggreyhoundzzz/webapps/app-australianracinggreyhound/wpress/wp-content/plugins/Odds-Compare/vendor/guzzlehttp/guzzle/src/Handler/CurlFactory.php on line 67


Blazin' Audrey (Barcia Bale x Regal Blaze Nov '15) steps up over the '500' for the first time after scoring an impressive 22.72 win over the 400m. On that occasion she showed brilliant early speed and gave nothing else a chance. Prior to that she got a ticket for marring so it is safe to say she is a bit moody – but if she lands on the bunny from the good draw she should be carving out slick sectionals.

Blazin Buzz' (Fabregas x Little Charlie May '15) is a promising pup with a good turn of foot. Box eight shouldn't pose a problem and if he times the start and finds the front they'll find it tough to run him down.

Zinkey (Keybow x Black Riband Nov '15) has won two in a row and her last start effort was probably better than the clock indicates due to a strong head wind down the back straight. Has a good draw and should run well.

Zipping Payton (Cosmic Rumble x Sirrocco Lass Jan '15) hadn't done much prior to winning last start at Maitland in 22.69 but can figure in the placings with a repeat performance.

Tips: 3 – 8 – 2 – 4


Warning: count(): Parameter must be an array or an object that implements Countable in /home/australianracinggreyhoundzzz/webapps/app-australianracinggreyhound/wpress/wp-content/plugins/Odds-Compare/vendor/guzzlehttp/guzzle/src/Handler/CurlFactory.php on line 67


Cracking race. Going with Mystic Quality (Magic Sprite x All Quality Dec '13) which didn't have much luck in a heat of the Black Top last week but can bounce back. Drops in trip but loves box one and has been racing well down in Victoria against some top greyhounds. If she can get out well they'll find it hard to beat her.

Camacho (Fabregas x Us Five Apr '13) resumed from a spell on Tuesday with a solid win at Gosford. He will strip fitter for that run and if he can get anywhere near his 22.62 personal best he will be right in this.

Tiny Zesta (Magic Sprite x Bit Zesta Nov '13) loves the rails but there is a tonne of speed in this race so she is probably well drawn out wide in the seven. If the inside division bunch up she should be able to zip around the outside and capitalise.

Hail Storming (Lochinvar Marlow x Hail Queenie Feb '13) has missed the kick at his past couple but he is a class greyhound and can't be forgotten.

Tips: 1 – 3 – 7 – 2


Warning: count(): Parameter must be an array or an object that implements Countable in /home/australianracinggreyhoundzzz/webapps/app-australianracinggreyhound/wpress/wp-content/plugins/Odds-Compare/vendor/guzzlehttp/guzzle/src/Handler/CurlFactory.php on line 67



Blossom Belle (Fabregas x Blossom Dior Jul '15) is flying at the moment making it hard to go past her. She should have enough early toe to find the front and she will be running fast times in the lead. Top pick.

Lochinvar Hugo (Barcia Bale x Lochinvar Vogue Apr '15) is the obvious danger. He is a freak but is still a bit green in the field and he will have to avoid trouble on the tricky corner start. If he gets clear room he will make the three work hard for the prize.

Forced Exit (Magic Sprite x Slick Exit Mar '14) is a very fast bitch but she does need things to go her way. Will need to get out well to overcome box six as she can't give the one and the three a start and a beating – but looks as if she should get a run into the race on the outside of the five.

Max Cady (Cape Hawke x Maggie Jacobs May '14) is better than his form reads, although I would have preferred to see him drawn closer to the fence.

Tips: 3 – 1 – 6 – 7


Warning: count(): Parameter must be an array or an object that implements Countable in /home/australianracinggreyhoundzzz/webapps/app-australianracinggreyhound/wpress/wp-content/plugins/Odds-Compare/vendor/guzzlehttp/guzzle/src/Handler/CurlFactory.php on line 67


King Carmody (Barcia Bale x Clockwise Apr '15) was far from disgraced when finishing third in his Black Top heat last week behind Aqua Cheetah. He is well drawn closer to the fence and should have the early pace to lead this event. Will be running around the 29.50 mark on the lure which will make him hard to stop.

Marilena Franco (Fabregas x Screaming Bikini Apr '15) is a flying machine on her night and she should be able to punch up along fence in the early stages. If she can hold out King Carmody in the run around the first turn nothing will catch her.

Our China Miss (Spring Gun x Three Long Necks Feb '15) doesn't know how to draw an inside box, but she has a heap of ability and should be good enough to figure in the finish.

Goodwin Terry (Magic Sprite x Our Dynamo Dec '13) is a grand campaigner and although his record at The Gardens is only average he is too good to leave out of the wider exotics.

Tips: 3 -1- 8 – 2


Warning: count(): Parameter must be an array or an object that implements Countable in /home/australianracinggreyhoundzzz/webapps/app-australianracinggreyhound/wpress/wp-content/plugins/Odds-Compare/vendor/guzzlehttp/guzzle/src/Handler/CurlFactory.php on line 67


Most of the speed in this race is drawn towards the outside which should give Wild Walter (Magic Sprite x Takeover Teddy Jan '15) the chance to lead off box one. He was brilliant early last week and is racing high on confidence having won his past two starts over this track and trip.

Megs Marvel (Djays Octane x Goodwin Future Jun '15) is perfectly drawn to get a sit behind the leaders and will be powering home in the closing stages.

Our Piggy Bank (Cosmic Rumble x Our Money Box Oct '14) was having her first start over the 500 last week and showed great pace before tiring in the closing stages. Can run a place again here.

Misty Jaya (Magic Sprite x Tricky Misty Feb '15) is better drawn on the inside but was impressive when winning in 29.79 here last start so must be included in the numbers.

Tips: 1 – 2 – 6 – 8


Warning: count(): Parameter must be an array or an object that implements Countable in /home/australianracinggreyhoundzzz/webapps/app-australianracinggreyhound/wpress/wp-content/plugins/Odds-Compare/vendor/guzzlehttp/guzzle/src/Handler/CurlFactory.php on line 67


The main race of the night should be spectacular. Going with proven group race experience and tipping Aston Bolero (Fabregas x Aston Dream Oct '13) to take home the prize. It was his first time out of the boxes here last week so should benefit from that and with his blistering early speed he should be able to find the lead. Probably not as strong as he once was but could easily run around the 29.40 mark and its hard to come from behind and run down a leader posting those times.

Two Jay (Fabregas x Screaming Bikini Apr '15) is beautifully drawn out in box seven and she will be looking to carve across and run a cheeky race at nice odds. Hard to see her running down a dog such as Aston Bolero, but if she happened to find the front she will also take some stopping.

Aqua Cheetah (Cosmic Rumble x Dalta Bale Mar '14) is well drawn in box one. Lacks the genuine early burn of some of his rivals but should be able to position up well of the inside draw and capitalise if there is any interference around the first turn.

Mister Twister (Collision x Double Twist Jan '15) is poorly drawn but has the speed to put himself in the first few runners around the first turn. Very strong dog so if there is any trouble he will be ready to pounce.

Tips: 2 – 7 – 1 – 6


Warning: count(): Parameter must be an array or an object that implements Countable in /home/australianracinggreyhoundzzz/webapps/app-australianracinggreyhound/wpress/wp-content/plugins/Odds-Compare/vendor/guzzlehttp/guzzle/src/Handler/CurlFactory.php on line 67


Going for some value with Bonding Session (Fabregas x Silver Bullet Oct '15). Hasn't started for a month so should be on the fresh side and she has the speed to overcome box six. If she comes out and runs her 22.81 personal best she will be hard to beat.

Allonsy Fire (Johnny Fire x Brigette's Grace Jul '15) is probably better suited on the fence but with a clean beginning can swoop around the outside and pinch the cash. Drops in distance but has the ability.

For No One (Spring Gun x Our Nanz Awesome Oct '14) is a last start winner and has been racing consistently. Box one gives him a big chance.

Revlon Babe (Fear Zafonic x Marina's Pride Apr '12) is past her prime but she is still racing well enough to cause an upset.

Tips: 6 – 8 – 1 – 7


Warning: count(): Parameter must be an array or an object that implements Countable in /home/australianracinggreyhoundzzz/webapps/app-australianracinggreyhound/wpress/wp-content/plugins/Odds-Compare/vendor/guzzlehttp/guzzle/src/Handler/CurlFactory.php on line 67


Songar Wildfire (Bella Infrared x Songar Surprise Feb '15) will start the short-priced favourite but looks the winner. Only needs to repeat his 22.90 effort from two runs back to take home the bikkies.

Oriole (Cape Hawke x Zipping Hannah Mar '15) has the good draw and can figure in the finish if she emulates some of her performance trial form.

Lucid (Mogambo x Miss Uggboot Jul '15) ran a solid placing here last week and whilst he needs to jump well he is a good exotics chance.

Cheeky Snagrow (Glen Gallon x Jetta's Girl Jan '15) is probably better than his form looks. Clocked a slow 23.62 here last week but that was with strong winds which makes it hard to judge. Place chance.

Tips: 8 – 1 – 3 – 5