National Sprint & Distance tips, best odds & betting preview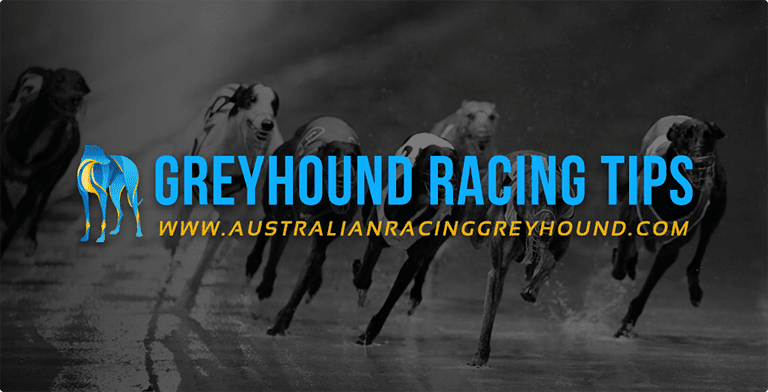 THE Nationals carnival will come to a stunning close this Friday night at Albion Park with the running of the Group 1 National Sprint (520m) and Distance (710m) Championships.
Both races will see the best of the best from across the nation converge on the Brisbane track for a shot at group glory, with both winners pocketing $75,000.
Victorians are the favourites for both finals; with Burn One Down (Buck Fever x Fancy Jaffa Jan '14) and Fanta Bale (David Bale x Ucme Typhoon Aug '14) the leading fancies for the Distance decider, whilst Bewildering (Black Magic Opal x Outlandish Feb '15) and Aston Dee Bee (Barcia Bale x Aston Elle Apr '15) are touted to be the ones to beat in the National Sprint.
With a cracking night of racing ahead, we have comprehensively previewed the Quaddie legs which feature some sensational greyhounds in pursuit of some lucrative coin.
If you fancy a wager on the meeting, be sure to check out our free bet bonuses to give you some extra cash to have on your top selections.
Australian Racing Greyhound is also running a special betting tournament with online bookmaker Topbetta, with a guaranteed prize money pool of $500. For more information click here.
Prior to his last start in a heat of the Queensland Sprint series Fab Dooley (Fabregas x Befitting May '15) had been racing in great form. He isn't a brilliant beginner but is well drawn in box one and gets the chance to punch up on the fence in this race and lead throughout. This is a drop in class on his past couple of starts and although there are some nice greyhounds engaged in this race we think he can get the cash.
Shoes To Fill (Tonk x Indiana Gold Apr '15) is the class runner of this race, but she can be slow to begin and she risks getting caught up in traffic. If she gets a clear run at them, it will be a case of times and margins.
Cyn's Magic (Magic Sprite x Tuscany Sally Feb '15) is another which drops sharply in class for this race and, although she is boxed better towards the fence, she is still capable of running a cheeky race.
Moment To Shine (Oaks Road x Red Rum May '15) has been racing some top chasers, but isn't drawn very well – include him in the wider exotics.
Tips: 1 – 3 – 7 – 5
Aston Dee Bee (Barcia Bale x Aston Elle Apr '15) is a flying machine and if he can repeat his 29.17 Sandown Park win from August 10 I doubt there is a greyhound which can beat him. Should get plenty of time to muster pace out in box eight and if he can get across he will be running slick time.
Jury (Cosmic Chief x Velocity Sheba Mar '15) has always looked like a group 1 sprinter in the making and he has been ultra impressive at his two most recent starts, the latter being an all the way win in 29.75. He has been showing great early speed and although this is a big rise in class he looks the likely leader. The big danger.
Bewildering (Black Magic Opal x Outlandish Feb '15) is only a fair beginner but he is a class greyhound and only needs a bit of luck to feature.
On Fire (Bekim Bale x Alana Blues Dec '14) is a star South Australian and he is probably capable of matching it with any of these greyhounds two-out. He is a slow beginner which will make it tough, but if he can punch up along the fence he is capable of making his presence felt.
Tips: 8 – 3 – 7 – 1
Cosmo Bill (Cosmic Chief x Regal Silver Sep '14) isn't the fastest greyhound in this race but he is in great form at the moment and he is ideally drawn in box two. Has good early toe and should be running around the 30.20 mark if he can find the front.
Rather Dapper (Dyna Lachlan x Pearl Za Zinger Apr '15) is a moody greyhound but he is airborne when at his best. Bounced back to form with a tidy 30.13 win here last week and a repeat of that effort would see him feature here. Has good early toe and if he leads he is capable of breaking 30.
Midnight Dasher (Swift Fancy x Shesa Slim Shady Aug '14) is better than his last run indicates and prior to that had been racing in good form. Moderate early but should be able to put himself into the race early and figure in the finish.
One Dollar (Oaks Road x Lady Tycoon Jan '15) probably isn't going well enough to win, but can run a cheeky race off the red.
Tips: 2 – 4 – 3 – 1
Fanta Bale (David Bale x Ucme Typhoon Aug '14) is the recently announced Australian Greyhound of the Year and she looks poised to make it group 1 number six here on Friday. From box one she gets every chance to lead and make it a true staying test. Forget her last run at The Meadows – it was only a fitness run for the superstar as a finals spot was already confirmed for her. The one to beat.
Burn One Down (Buck Fever x Fancy Jaffa Jan '14) is the big danger. He is a freak and currently racing in career best form. If he gets a clear crack at them he'll make it a race for the ages.
Outside Pass (Head Bound x Tina's Show Aug '13) is new to the staying caper but she showed she is up to the task when winning the Queensland final in 41.83 last week. Box eight is ideal for her and if she can settle in the first two or three in the early stages she will make her presence felt.
Bogie Bekim (Bekim Bale x Bogie Skye Apr '14) is probably better boxed on the outside of the track but he is a class animal. He started his career in Queensland so he has plenty of experience around Albion Park and is the value runner of the field.
Tips: 1 – 7 – 8 – 2
Similar Greyhound Racing News