Greyhound Racing Tips For Monday 16th November 2009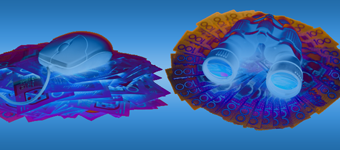 Greyhound Racing Tips for Monday 16th November 2009 with Tips tonight from Ballarat (Victoria), Wentworth Park (New South Wales), Richmond (New South Wales), Albion Park (Queensland) and Angle Park (New South Wales).
If you haven't jumped on the bandwagon yet get yourself set up with an account at Sportsbet. By using the Sportsbet Promo Code 27110 you can get yourself up to $200 in free bets just by opening a new account.
Dual New South Wales meetings tonight, after the Richmond twilight fixture was shifted to the night slot due to the heat wave condition expected in New South Wales today. We also get the benefit of a Ballarat meeting in Victoria which is highly preferable to what normally gets served up at Cranbourne, although I must say that after only two meetings using the 390m boxes, I can tell you they are to the detriment of greyhound racing at Ballarat and like the 390m starts at Warrnambool; these races are hazardous to you financial health.

With racing from Ballarat (Victoria), Wentworth Park (New South Wales), Richmond (New South Wales), Albion Park (Queensland) and Angle Park (New South Wales), lets just review some of our betting advice for the way those tracks play.
Ballarat is one of the fairest one turn tracks in the country and in general punters can bet with confidence over all distances, although inside boxes are slightly favoured and the 8 box races well off the 450m start. The track suits both speedy and strong greyhounds. Ballarat have just started racing from the new 390m boxes, but from the racing we've seen they are more likely decided by luck and interference than class and are best avoided.
Wentworth Park went from being a very fair track to a leader biased track with the addition of "transition turns" to the corners in the mid 90's. Leaders have been advantaged ever since that track modification and consequently red box draws are small advantage over both the 520m and 720m distances now.
Richmond has always been a hot bed of greyhound betting activity, both good and bad; and it has always paid to follow educated money in most races at Richmond. The track has undergone some changes in recent years but the 535m races are generally safe betting events as most dogs will get their chance in the run. Richmond races over the 313m and 400m distances and these should be avoided as betting options. If you must bet, boxes 1 and 2 over the 313m and box 1 over the 400m journey are massive advantages. The inside 3 boxes are only slightly favoured in the 535m races and again the inside 3 boxes are slightly favoured over the longer 717m distance. Over the 618 box 1 can be an advantage with box 2 next best.
Albion Park was the first track in Australia to move to the finish-on lure system and it is definitely the better of the two Queensland TAB tracks. A lack of depth in a lot of races can cause upsets at Albion Park when favourites are over-rated or suffer interference. Tread warily when betting on the corner start 600m races; and the 700m races will often throw up odds-on favourites that have alot of weakness about them.
Angle Park is all about leading to the first corner, class dogs will knock up winning in South Australia as their is a definite lack of depth, even at higher grades. Again be wary of betting in 600m and 700m events at Angle Park as in many cases it is just the last throw of the dice for connections and there are very few genuine stayers.
Ballarat Greyhounds – Race 8 – Box 7 – Rellim Rosie
Not much odds on offer but Rellim Rosie, who provisionally holds the new Ballarat 390m track record at 21.90, looks the obvious leader and winner in this mixed 4/5th 450m event. Should be able to lead easily from box 7 and has run 25.19 over the this course and distance which will see her win this easily.
Wentworth Park Greyhounds – Race 7 – Box 2 – Daydream
Difficult race with just the four starters and Liquigas and Daydream, the two most likely to fight out the finish. Both have the same best time on the track but Daydream does look the more likely chance to lead from box 2 with Liquigas chasing through on the rail. Both has similar career form winning 5 from 9 and 4 from 8 respectively, but leaning toward Daydream who looked good winning last start here in 30.17.
Richmond Greyhounds – Race 6 – Box 1 – Billy Bobaggings
Could be a rising star if he can live up to the hype. Billy Bobaggings went from a good second behind Goodesy's litter brother Pulp in a 472m Bulli race, to a very impressive 515m win at the same venue going within 2/10's of the track record. Connections have knocked back two offers of $50,000 for the son of Big Daddy Cool ~ Miss Connecticut, so should repay that faith by winning comprehensively here. Is rumoured to have trialled better than 30.60 at this venue and that run would see him winning easily, but is tardy from the boxes which will cause him trouble as he races through his grades. Should be winning this though.
Richmond Greyhounds – Race 7 – Box 7 – You Mob
Will have to take his one on trust. Connections knocked back a 5 figure offer this greyhound on two occasions, but has failed to redeem that confidence with a win, running just the 2 placings in his last 5 starts. Has won in 30.99 here and has trialled much better than that. Track suits although the draw is slightly against him. Has a good record of 2 wins and 2 placings from 5 starts here and look for a return to form on a much more favourable track than Wentworth Park.
Richmond Greyhounds – Race 8 – Box 2 – Extreme Soldier
Interesting race here, but when a trainer with a big kennel of greyhounds only nominates and takes one to the races, there is more often than not some kind of plan in mind. Either needs the run or is better than form suggests and is capable of winning this at good odds. Has had 3 starts here and never run a place but look for a rapid improvement on expose form tonight.
Albion Park Greyhounds – Race 8 – Box 1 – Ryan's A Rocket
Ryan's A Rocket should bounce back to winning form from the rails draw in this race. Has won 13 of 35 starts on this track with a personal best of 30.03, and did win here 2 starts back in 30.37. Goes well from an inside draw and should use the draw to advantage to get home in this.
Free $200 Bet At Sportsbet
Take advantage of our $200 Free Bet with Sportsbet. Just open a new account at Sportsbet from any of our links and you can be betting and winning for free on us. Use Sportsbet Free Bet Code 27110 when signing make sure your eligible for $200 in Free Bets.
Free $100 Bet At Iasbet
Sign up at Iasbet and use the Iasbet Promo Code ARG100 and you can get a Free $100 Bet on us. Just open a new Iasbet account from any of our links, use the Iasbet Bonus Code ARG100 when registering, deposit $50 and have a $50 bet, and your account will be credited with a $100 Free Bet with in 24 hours.
Australian Racing Greyhound Dog House (NTBBA – Greyhounds Never To Be Backed Again)
Me Boss (New South Wales)
Bikini Beach (Queensland)
Autumn Honey Bee (New South Wales)
Teaman Titch (Victoria)
Sculpted (South Australia)
Miss Opie (Victoria)
Australian Racing Greyhound Kennel (Dogs To Follow)
Monique's Doll (New South Wales)
Goodesy (New South Wales)
Pulp (New South Wales)
Billy Bobaggings (New South Wales)
Hurricane Luke (New South Wales)