Greyhound Racing Tips For Monday 23rd November 2009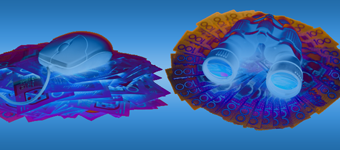 Greyhound Racing Tips for Monday 23rd November 2009 with Tips tonight from Cranbourne (Victoria), Wentworth Park (New South Wales), Albion Park (Queensland) and Gawler (South Australia).
If you haven't jumped on the bandwagon yet get yourself set up with an account at Sportsbet. By using the Sportsbet Promo Code 27110 you can get yourself up to $200 in free bets just by opening a new account.
The Angle Park meeting originally set down for tonight has been transferred to Gawler after the track was damaged beyond quick repair during a routine "turning" or harrowing late last week. Cranbourne gets its normal Monday night timeslot back, unfortunately that may not translate to increased opportunities for those of us who want a bet, as Cranbourne's short races have been dominating race cards lately.

With racing from Cranbourne (Victoria), Wentworth Park (New South Wales), Albion Park (Queensland) and Gawler (South Australia), lets just review some of our betting advice for the way those tracks play.
Cranbourne races over the 311m, 520m and 699m distances. Punters should stay away from the 311m races as a short run to the first corner cause unpredictable results and leaders usually win. Box 8 is a huge advantage in these races. The 520m distance runs more consistently and the track show a more normal distribution of the four "bookend" boxes performing best. The 699m races are run infrequently and usually contain one standout selection.
Wentworth Park went from being a very fair track to a leader biased track with the addition of "transition turns" to the corners in the mid 90's. Leaders have been advantaged ever since that track modification and consequently red box draws are small advantage over both the 520m and 720m distances now.
Albion Park was the first track in Australia to move to the finish-on lure system and it is definitely the better of the two Queensland TAB tracks. A lack of depth in a lot of races can cause upsets at Albion Park when favourites are over-rated or suffer interference. Tread warily when betting on the corner start 600m races; and the 700m races will often throw up odds-on favourites that have alot of weakness about them.
As for Gawler greyhound racing, we aren't even going to pretend we know enough about the track to tip you in to any specific track bias. They race over the two distances of the 531m and 643m journeys. Over the 531m trip box 1 is the obvious preferantial draw, followed by boxes 8,2, and 7 in that order. Interestingly though box 4 is the next best draw. Over the 643m, the rails draw is light years ahead of eveything else, with box 4 the next best anbd boxes 2 and 4 well ahead of everything else.
Cranbourne Greyhounds – Race 1 – Box 3 – Lucy Ball
Lucy Ball looks a fairly smart greyhound on the rise from the Siyan breeding empire, who has since been sold to other interests. Her problem might be winning from her first inside draw as both her previous wins have been from outside boxes. One of those was 30.38 effort here last start by 4.5 lengths and a repeat effort of that run would see her past the post.
Cranbourne Greyhounds – Race 7 – Box 8 – Bluey Tadmore
The New South Wales trained Bluey Tadmore missed start in the Melbourne Cup heats as a first reserve and this 5th grade event is a serious drop in grade. If connections thought enough of him to throw him in the Group 1 heats, then it'll pay to follow the lead and jump on tonight in a weak 5th grade. Might've been better drawn closer to the rail, but has won at Wentworth Park in 30.22 and that'll be good enough to see this out.
Wentworth Park Greyhounds – Race 2 – Box 6 – Watch Out Pete
This son of Whsiky Assassin couldn't have done more wrong last start on debut here at Wenty but still ran 6th in 30.90. Is much better than that and just needs a break early to figure in the finish. Has only won 3 of 13 but has run 6 seconds in that career to date including some fast wins at Maitland. Expect a better run tonight with last weeks experience under the belt. Reduced field will help.
Wentworth Park Greyhounds – Race 7 – Box 6 – Eau Savauge
Underrated Eau Savauge won well last week at Wenty in 30.33 as one of our tips, and has now won 5 of 11 career starts with 3 of 5 here at Wenty. Has won his past 2 starts from boxes 2 and 3 here and box 1 can only enhance his chances. Is drawn a harder race here tonight but winning form is good form and the one is one the way up whereas the others have had more than enough chances. Huge chance at good odds from the preferential draw.
Free $200 Bet At Sportsbet
Take advantage of our $200 Free Bet with Sportsbet. Just open a new account at Sportsbet from any of our links and you can be betting and winning for free on us. Use Sportsbet Free Bet Code 27110 when signing make sure your eligible for $200 in Free Bets.
Free $100 Bet At Iasbet
Sign up at Iasbet and use the Iasbet Promo Code ARG100 and you can get a Free $100 Bet on us. Just open a new Iasbet account from any of our links, use the Iasbet Bonus Code ARG100 when registering, deposit $50 and have a $50 bet, and your account will be credited with a $100 Free Bet with in 24 hours.
Australian Racing Greyhound Dog House (NTBBA – Greyhounds Never To Be Backed Again)
Me Boss (New South Wales)
Bikini Beach (Queensland)
Autumn Honey Bee (New South Wales)
Teaman Titch (Victoria)
Sculpted (South Australia)
Miss Opie (Victoria)
Australian Racing Greyhound Kennel (Greyhounds To Follow)
Monique's Doll (New South Wales)
Goodesy (New South Wales)
Pulp (New South Wales)
Billy Bobaggings (New South Wales)
Hurricane Luke (New South Wales)
Window Watcher (New South Wales)
More greyhound news