Greyhound Racing Tips For Saturday 14th March 2009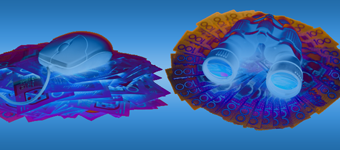 Welcome to Australian Racing Greyhound's free Greyhound Racing Tips for Saturday 13th March 2009. Friday night's racing produced some good results again and some near misses for a pretty much neutral night.
After Party won very well at the exceptionally good price of $7.57 at Geelong, while Ravenstoke and Marmalade Sky did the job at Richmond although at short odds. Kaygee was a near miss at Geelong leading in to the straight after working hard to get there and only just getting run down by the favourite while paying well over $7.00 the win.

Of the beaten brigade, Kings Wizard earnt a satisfactory trial for being far from satisfactory in the run and the fact we probably won't see the dog again saves him from the NTBBA File. Giacinta ran a huge race at odds of $30.00 but lost interest in the home straight to finish out of the placings when looking a moral to run second. Like Iron Mike was a good run and worth following, will be ideally suited to Horsham.
Those laying our bets lost $50 for their $1,000 risk and are just about even after 90 bets.
Greyhound Racing tonight comes from The Meadows (Victoria), Wentworth Park (New South Wales) and excellent racing from Cannington (West Australia) with the Group 1 Perth Cup Heats and the Group 1 Sky Channel Galaxy Heats
In honour of the exceptional racing coming out of the west tonight we're going to expand tonight's tips from the usual 10 to encompass tips for every heat of the Perth Cup and Sky Channel Galaxy.
The Meadows races over the 525m, 600m and less frequently the 725m distances and the track definitely favours railers; it is almost impossible to make ground once you get wide on the track at The Meadows. The inside 3 boxes are favoured over the 525m, and the inside 4 boxes over the 600m. The outside boxes are a decided disadvatage over the both the shorter distances.
Wentworth Park went from being a very fair track to a leader biased track with the addition of "transition turns" to the corners in the mid 90's. Leaders have been advantaged ever since that track modification and consequently red box draws are small advantage over both the 520m and 720m distances now.
Cannington is one of the better two tracks which does tend to give greyhounds off the speed a chnace to run on. Both the 530m, and 642m distances favour the inside boxes and the 1 box has a slight advantage over the 715m distance.
The Meadows – Race 6 – Box 1 – Blatisha Bale
Blatisha Bale has won her last starts at geelong in good style, both from this box over the 600m and has now had 5 starts from the red for 4 wins and 1 unplaced run. Both those wins came from settling up in the lead early or near the lead and with 2 slow beginenrs to her outside, Blatisha Bale should be able to lead here and win her first 600m race at The Meadows at her first go after winning 3 races over the 535m trip.
The Meadows – Race 10 – Box 2 – Wake Up Wabbit
Wake Up Wabbit has the good record of 2 wins and 1 placing from 6 starts at The Meadows over this distance. A normally good beginner, Wake Up Wabbit gets his chance to lead here with the reserve going in to box 1 and a slow beginner outside him. With a best time of 30.24 at the track and distance and a best first section of 5.13, think he can lead and win.
Wentworth Park – Race 1 – Box 4 – Forty Twenty
Forty Twenty took his time rounding up the early leaders before blowing them all way at his debut run over the Wentworth Park 720m, running an exceptional 42.35, less than half a second off Miagi's 41.93 track record. A winner of 8 of his 10 starts now with 1 placing, the John Heard trained son of Big Daddy Cool~Westend Kaitlyn has won his last 7 races by a combined distance of 41.25 lengths. Has scared them away from this race, and with the scatchings the and vacant boxes, the field of 5 will ensure he gets a run at the leaders at some point. Most stayers improve about half a second on the first up run over the trip, as they get stronger and mature, so watch the clock closely, it's just a matter of time until Miagi's track record gets put under threat by this dog.
Wentworth Park – Race 2 – Box 4 – Compact Journey
Good beginner Compact Journey did nothing wrong here Monday setting up a good lead before being run down by classy Eluthra. The daughter of Brett Lee ~ Long Journey should safely hold the lead here and can run the time to win this for trainer Mark Arncliffe and owner Noel Sonter. Has won 7 of her 17 starts with 4 placings and although never having started from box 4, she has exited box 3 6 times for 4 wins and a placing.
Wentworth Park – Race 5 – Box 3 – Snow Bunny
Absolutely ran No Dingo of his feet last week after setting up a good lead with blistering early pace, running 30.31. That was the second win at Wenty in a row for this daughter of Bond ~ Wild Rascal. Has now started 3 times for 2 wins and at Wentworth Park for trainer Shane Wheeler and has run a quick 5.44 first sectional. Should lead this and although there are some good dogs in this race, we'll be getting good odds to be on the leader.
Wentworth Park – Race 6 – Box 7 – Eluthra
Eluthra won as expected on Monday night, sitting off leader Compact Jounrey and steam rolling her late to win running away in 30.04 for trainer Doreen Drynan. The daughter of Most Awesome ~ Buena Sarah has made Wentworth Park something of a second home have 38 of her 70 starts at HQ's for 12 wins and 13 placings and although this will be infinitely harder than Monday's race, Eluthra can sit off likely leader, classy Tian Hao Lee and bring her run of 6 unbeaten runs to an end.
Wentworth Park – Race 9 – Box 1 – Salford Gypo
The Teresa Morris trained Salford Gypo is boxed to win this race having exited the red box 6 times for 4 wins and 1 placing. Despite the fact all 7 of his wins have come at Bathurst, Goulburn and Lithgow, this son of Eifella ~ Glen Abbey Dream has enough ability to steal this race by leading or taking the sit on whomever else leads.
Cannington – Perth Cup Heat 1 – Race 1 – Box 6 – Excel Like Time
Speedy Excel Like Time from the all conquering Anthony Azzoaprdi kennel and owned by Lilley Criminal's Bigger Than Life Syndicate, has managed an extraordinary record of 9 wins and 4 placings from 16 starts despite racing against the best in group racing most of his career. With moderate beginners Benno outside him, and 2008 Perth Cup 3rd placegetter Trew Millions boxed inside him, Excel Like Time can go up and assume the lead form either Tapalyn or Hammer And Nails on the first corner and hold off the late charge of Trew Millions and Benno.
Cannington – Perth Cup Heat 2 – Race 2 – Box 4 – Mantra Lad
Mantra Lad was ultra impressive last week at Cannington winning the Group 3 Swan Draught Sprint Challenge by 6.5 lengths in a flying 30.07. Despite winning the 2008 National Distance Championship, Mantra Lad has excelled at sprinting and just needs a little luck in running to offset his lack of early pace. If he sees daylight, nothing in this race will hoid him off, and if he leads early the track record will go.
Cannington – Galaxy Heat 1 – Race 3 – Box 6 – Lilley Criminal
Dual 2009 Group 1 winning stayer will win this be the length of the straight. With enigmatic Octanol drawn in box 1, who one week samahed the Cannington 642m record and then the next ran like 3 legged crab, likely to attract much of the local money, we might just get a price about Lilley Criminal who will bolt this in for highly successful trainer Anthony Azzopardi and owners, The Bigger Than Life Syndicate.
Cannington – Perth Cup Heat 3 – Race 4 – Box 6 – Fedex
Group 1 2009 National Derby winner and Group 1 2008 Silver Chief winner Fedex won his Silver Chief Semi Final from this box and was a very good last start Geelong winner in a small field, leading all the way in a pretty handy 25.47. Will have some stiff opposition from local star Miss Slick but will be way too good for her and should win this leading all the way.
Cannington – Galaxy Heat 2 – Race 5 – Box 4 – Vintage Octane
Blundered the start last week in the Group 3 Swan Draught Stayers Challenge and had to work very hard to arrest the lead and became a sitting duck for Australia's ultra consistent stayer Gunnadoo Magic, who reeled him in in the shadows of the post. Trialled an amazing 22.52 over the 405m distance at Mandurah on Tuesday night in an exhibition trial, which is just outside Back Tonight's 25.38 track record set back in January 2007. Should be able to lead again, and with no Gunnadoo Magic stalking him will bolt this Galaxy heat in.
Cannington – Perth Cup Heat 4 – Race 6 – Box 2 – Velocette
Only a fool would tip against the Graeme Bate trained, Ron McCullagh owned Velocette, who has brilliantly won heats and finals of both the Group 1 Australian Cup and Group 2 Horsham Cups at his last 4 starts. A winner now of $250,450 in prizemoney, this heat is just a small stepping stone for Velocette who will win this race by panels.
Cannington – Galaxy Heat 3 – Race 7 – Box 8 – Gunnadoo Magic
Drawn to perfection out in the 8 box, last week's Group 3 2009 Swan Draught Stayers Challenge winner ran a very good 41.67 last week, finding runs back in the field to storm over tiring Vintage Octane. Last year's final was won in 41.52 by WA's super stayer and 2008 WA Greyhound Of The Year Elektra, so Gunnadoo Magic's 41.67 has put the writing on the wall for her rivals for the final. Having won 7 of her last 11 starts and only being unplaced on 2 of those occassion, while still racing against Australia's best stayers, Miss Consistency won't find anything in this that will trouble her.
Cannington – Perth Cup Heat 5 – Race 8 – Box 4 – Dashing Corsair
Queenslander Dashing Corsair was one of our selections last start at Albion Park last start from this same box, but was dissapointing running 3rd from box 8. In an amazing record from inside boxes, Dashing Corsair has won all 5 starts from box 1, all 2 starts from box 2 and all 2 starts from box 3. This son of Malfoy ~ Rose Flamenco obvioulsy needs to be drawn near the rail to produce his best. With an overall record of 12 starts for 6 wins and 2 placings at Albion Park, Dashing Corsair is a strong railer who might just get the chance to hit the rail and the lead with slow beginner Sandeez Jack getting the run as reserve inside him, from box 3. Hopefully Dashing Corsair will think he's drawn closer than box 4 and produce his best for Caboolture trainer Dwyer Lennon who has sets his sights fairly high lining up here at Dashing Corsair's first tilt at Group Racing.
Cannington – Galaxy Heat 4 – Race 9 – Box 1 – Smart Choice
Queenslander Smart Choice has an exceptional record of 9 starts for 5 wins and 3 placings from box 1 and should be able to lead this Galaxy field. A very good stayer when able to lead, this son of Most Awesome ~ Eureka Disco is trained by South Maclean trainer Greg Brennan and was a Group 2 2009 Wentworth Park Gold Cup finalist and is a last start best of night winner at Albion Park over the 600m. Needs to lead or be in clear running near the lead to show his best but should get that tonight.
Cannington – Perth Cup Heat 6 – Race 10 – Box 5 – Gun Rumble
Darren McDonald will start Gun Rumble's litter brother Rumble Supreme from box 2 in this heat, but Gun Rumble was a very impressive last start Cannington winner running a very quick 30.33 leading all the way from box 2. With a Cannington track and distance record of 7 starts for 4 wins and 3 placings, Gun Rumble will give the locals a huge cheers in this for Barragup trainer Jim Rennick. Should be able to offest his squeeze box draw and lead or go up outside the leader and prove too strong.
Cannington – Perth Cup Heat 7 – Race 11 – Box 8 – Cindeen Shelby
Group 2 2008 Young Star Classic winner at Wenworth Park and Group 2 2008 Black Top Finalist at The Gardens, Cindeen Shelby hasn't been seen November 2008 and is now entrusted to Victorian greyhound trainer Kelvyn Greenough. A winner of 13 of her 23 starts with 4 placings, Cindeen Shelby is very under-rated and is blessed with early pace, beating group race performer Lorna Moira 2 starts ago at The Gardens off this same draw in the best of the day back in November 2008. Owned by Ray Parkinson this daughter of Bombastic Shiraz ~ Proper Shelby will go around well over her true odds.
Cannington – Perth Cup Heat 8 – Race 12 – Box 8 – Bear Cat
The Linda Britton trained Bear Cat offset this same wide draw for a handy 30.48 win 2 starts back when lkeaqding all the way. With 3 slow or risky beginners drawn inside him, Bear Cat gets his chance to hit the lead her and with a 30.30 personal best, he should prove to good if that can happen. Owned by Queenslander Andrew Monaghan, this son of Exceptional ~ Double Guess has won 13 of his 40 starts at Cannington with 11 placings, and put 2 wins back to back at Cannington before a last start 5th in the Group 3 Swan Draught Sprint Challenge. Good enough to win this for the locals.
Free $50 Bet At Sportsbet
Remember if you like any of our Tips and want to get your punting account kick started, all our readers are able to take advantage of our Free $50 Bet offer for anyone that is able to open a new account with Sportsbet. Just open a new account at Sportsbet from any of our links and you can be betting and winning for free on us.
Don't Like Our Tips? Lay Them At Betfair
If you think our selections can't win, you can make money by betting against us, laying the selection at Betfair. Follow any of our Betfair links to open a Befair account now and get a Free$50 Bet to put our greyhound Tips to the test.
NTBBA File (Never To Be Backed Again)
Me Boss (New South Wales)
Bikini Beach (Queensland)
Autumn Honey Bee (New South Wales)
Teaman Titch (Victoria)
Facial (ACT/New South Wales Australian Racing Greyhound Specials (Follow Up On Them Next Start)
Special Sign (Albion Park)
Physical (Dapto, Bulli, Richmond)
Punk Appeal ( > 600m races)
Cyclone Ned (Victoria)
Uno Express (Victoria)
Tearaway Tanya (New South Wales)
Sardius (Victoria – short races / wide draws)
Lochinvar Polo (New South Wales)
Like Iron Mike (Horsham)