Greyhound Racing Tips For Sunday 15th March 2009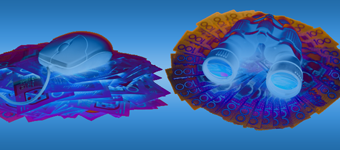 Welcome to Australian Racing Greyhound's free Greyhound Racing Tips for Sunday 15th March 2009.
Saturday night's racing produced some good results in the eastern states but we dug a huge hole for ourselves over in the West with many of our tips and early favourites for the Perth Cup and Galaxy failing miserably.
Of our winner Mantra Lad on very well, as did Vintage Octane; but the coup of the night was getting more than $4.00 on good New South Wales sprinter Eluthra at Wentworth Park.

From our beaten tips Forty Twenty sonehow managed to finish out of the placings in a small field of 5, but by and large we won't dwell on the losers as it would take about 3 pages to try and make sense of Cannington form and last night's races.
Of course those laying our bets at Betfair did very well with lots of favourites going under. The night generated a $360 profit at Betfair.
Greyhound Racing tonight comes from just the two tracks, Sale (Victoria) and Port Pirie (South Australia).
Sale greyhounds race over the 440m, 520m and 650m distances. The 440m races start at the top of the back straight and are the best betting option, with 520m races starting on a corner and very few 650m races being run. The 440m races show a fairly normal distribution with boxes 1,2,7 and 8 all performing well. The 520m races are heavily biased to the two inside boxes, winning more than a third of all races over that distance.
Port Pirie races over the 412m, 516m and 728m journeys. Starting at the top of the home straight the 516m races are the best betting options, although a lack of depth in form is generally the biggest problem with all races at Port Pirie.
Sale – Race 2 – Box 3 – Serena Bee
Last start best of day winner in 24.92, Serena Bee won well last start leading all the way from this same box and running a 5.17 first section. Nothing in this race can get within a length and a half of that time, so should lead and being a Bond, we now know thats where they like to be.
Sale – Race 5 – Box 1 – Bronie Blue Bell
Oddle named Bronie Blue Bell looks ideally boxed in box 1 in this , having won at Sale two starts ago leading all the way from box 2, two stsarts ago in the good time of 29.94. With a career record of 3 wins and 2 placings from 10 starts, this daugfhter of Primo Uno ~ Royal Footprints has the early pace to led this field and from this box can lead all the way.
Sale – Race 6 – Box 1 – Hello Bucks
Hello Bucks won his frist two starts both at Sale leading all the way and gets his crack at the same trip from the red box in this race. Can run a handy 5.24 early that should see him kick up and hold the rail from those on his outside. Although not the strongest greyhound in the race, he should be able to gain the lead through the corner and just hold off the challengers.
Sale – Race 8 – Box 7 – Wot Price Pink
The Traralgon 658m track record holder get his chance to lead this field and should be able to produce enough to win this easily from the front. A winner of 5 of his 16 starts with 5 placings, has won 3 of his last 4 starts against handy opposition and looks extemely well graded here. Can't see anything in this race being able to run him down once he leads.
Sale – Race 10 – Box 1 – Bomber Bruce
The winner of just 4 of his 42 starts Bomber Bruce has won at Sale before running a good 25.12 leading all the way back in November 2008. Hopelessly out of form and not beginning at all recently, this race is devoid of any real early pace and Bomber Bruce might just get his chance to show his best here and reverse a long run of outs from a good draw.
Port Pirie – Race 3 – Box 4 – Splash Magoo
In a race notable for its lack of early pace, Splash Magoo should go straight to the front at boxrise and prove too good. The winner of all his last 3 starts here and at Angle Park, Splash Magoo is the only greyhound in the race who consistently begins and that should see him add to his tally of 6 wins and 6 placings from 25 starts.
Port Pirie – Race 4 – Box 1 – Spring Mist
The winner of 2 races and 1 placing from 4 starts on the track, Spring Mist looks ideally drawn in box 1 with the only other greyhound with early pace boxed out in the 8. Although yet to win from a box 1 draw, she has had 5 starts for 2 placings and all 3 other starts finished 4th. With a best time of 30.80 on the track she should just lead and win.
Port Pirie – Race 5 – Box 4 – Regatta Bale
Regatta Bale was a last start hit and run winner in Victoria at The Meadows and has won 5 of his last 7 starts and has enough early pace to lead this field and win running away. The winner of 21 of his 57 starts with a further 16 placings, he stands out as a classy greyhound drawn in a reasonably weak race.
Port Pirie – Race 7 – Box 6 – Daddy Lassoo
Recent SA arrival, Daddy Lassoo only has to produce his first up best of day winning run at Strathalbyn to bolt this race in. At his first SA run for trainer Col Haagmans, Daddy Lassoo ran 18.45 for the 319m trip at Strathalbyn from from box 7 and won by 6.75 lengths. That run was a vast improvement on his previous Victorian form and only has to bring that form to Port Pirie today lead this 412m race and win.
Port Pirie – Race 10 – Box 4 – Miss Eva Mai
Miss Eva Mia is an absolute class above her rivals here and has a vacant box beside her to offset the squeeze box. A winner of 16 of her 40 starts with a further 9 placings, Miss Eva Mai has early pace and has already won at this track and distance, running 24.29 back in October 2008. That time won't just win this race it leave her rivals in her wake. A recent winner of 3 of her last 4 starts including a 30.18 Angle Park effort, Miss Eva Mai just wins.
Free $50 Bet At Sportsbet
Remember if you like any of our Tips and want to get your punting account kick started, all our readers are able to take advantage of our Free $50 Bet offer for anyone that is able to open a new account with Sportsbet. Just open a new account at Sportsbet from any of our links and you can be betting and winning for free on us.
Don't Like Our Tips? Lay Them At Betfair
If you think our selections can't win, you can make money by betting against us, laying the selection at Betfair. Follow any of our Betfair links to open a Befair account now and get a Free$50 Bet to put our greyhound Tips to the test.
NTBBA File (Never To Be Backed Again)
Me Boss (New South Wales)
Bikini Beach (Queensland)
Autumn Honey Bee (New South Wales)
Teaman Titch (Victoria)
Facial (ACT/New South Wales Australian Racing Greyhound Specials (Follow Up On Them Next Start)
Special Sign (Albion Park)
Physical (Dapto, Bulli, Richmond)
Punk Appeal ( > 600m races)
Cyclone Ned (Victoria)
Uno Express (Victoria)
Tearaway Tanya (New South Wales)
Sardius (Victoria – short races / wide draws)
Lochinvar Polo (New South Wales)
Like Iron Mike (Horsham)
Similar Greyhound Racing News