Greyhound Racing Tips For Thursday 12th March 2009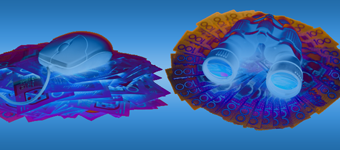 Welcome to Australian Racing Greyhound's free Greyhound Racing Tips for Thursday 12th March 2009. Last night was the complete opposite of Tuesday night and even though we went for a few at odds and concentrated half our tips in to Warrnambool, we still managed 6 winners with the one winner at Warrnambool rewarding our interest when Miss Fluffy flew the lids and blew them away paying $11 (Best Price) for a nice collect.
After 80 bets and and 8 days of bets and a bad start to the tipping we are now only 2 to 3 bets behind with most of our bookmakers and the trend is obviously up. Of our other tips, Miss Elly Mint was a special paying lucrative odds of $1.57 (Best Price) and running a new track record in the process. At Ballarat Betty Boo and Eskimo Maggie both proved their class and won well and Pop Culture rewarded our faith at Ipswich.

A few of the Warrnambool runners were unlucky copping inteference at critical stages but none are worthy of making specials, we'll wait for them to draw the right box in the right races.
Finally, we found a night where every greyhound did as much as could be expected and we have no new addtions to the NTBBA Files.
Those laying our bets at Betfair didn't do as badly as you might expect, but still eroded their profits losing on the 6 winners and they now stand at only a 1% ROI.
Greyhound Racing tonight comes from Sandown Park (Victoria), Dapto (New South Wales), Albion Park (Queensland) and Angle Park (South Australia). Albion Park has some excellent racing tonight with heats of the Group 2 Bogie Leigh Queensland Futurity Heats for the bitches and we'll find some great value and good winners there tonight.
Sandown Park is considered one of the best two turn tracks in the country and plays reasonably fairly, although there is a slight bias towards railers and greyhounds on the speed.
Dapto is a track greyhounds either handle or they don't. Favouring early speed greyhounds over all distances, it is one of the few tracks in Australian Greyhound Racing where dogs can race extremely wide and still make ground. Look for greyhounds with exposed form on the track.
Albion Park was the first track in Australia to move to the finish-on lure system and it is definitely the better of the two Queensland TAB tracks. A lack of depth in a lot of races can cause upsets at Albion Park when favourites are over-rated or suffer interference. Tread warily when betting on the corner start 600m races; and the 700m races will often throw up odds-on favourites that have alot of weakness about them.
Angle Park is all about leading to the first corner, class dogs will knock up winning in South Australia as their is a definite lack of depth, even at higher grades. Again be wary of betting in 600m and 700m events at Angle Park as in many cases it is just the last throw of the dice for connections and there are very few genuine stayers.
Sandown Park – Race 6 – Box 6 – Roman Bale
Roman Bale ran a flying 5.12 first section to be an all the way winner in 30.09 at The Meadows two starts back before an unlucky 4th at the same track last start. Blessed with early pace and an very good greyhound on the rise, this son of Bond~Clementine Bale has won 6 from 15 and already has a good 30.01 win to his credit at Sandown from box 8.
Sandown Park – Race 7 – Box 6 – Hastings Bale
Did the job nicely from box 2 last week running best of night 29.74. Class greyhound at his best who has a personal best of 29.55 and has a record 4 starts for 3 wins and a placing here at Sandown. Has a good record from wide boxes and should be an attractive price.
Dapto – Race 3 – Box 6 – Thai Agent
Brother to promising Tian Hao Miss and Tian Hao Lee and half brother to Repeated and Hendrix in the same trainer's hands. Won well last start from the red box when things went his way and ran 30.18 Has enough early pace to lead this race and is capable of winning again.
Dapto – Race 7 – Box 2 – Rhonda's Chance
The winner of both of her 2 career starts to date, Rhonda's Chance is drawn well and can lead and win again. This son of Surf Lorian ~ Glenda's Wish is trained by Pat West and can run a 5.46 1st section which will be good enough to hold out likely challenger Kelmatt's Melody. A 30.37 winner here on debut, this dog is no champion but should be good enough to win this.
Albion Park – Race 3 – Box 3 – Irreplaceable
A sensational last start 30.44 Richmond winner on Richmond Derby night, Irreplaceable only trialled a very ordinary 30.50 at her first look at Albion Park, but is sure to have derived some benefit from the run. The Majella Ferguson trained daughter of Breet Lee ~ Stylish Scene has won 10 of her 11 starts and should win this easily.
Albion Park – Race 4 – Box 1 – Special Sign
The first of our Australian Racing Greyhound Specials to run, the Russell McRae trained Special Sign was all at sea last week from box 8 at her first run on the track. With the run on the track and the move to box 1, this speedy daughter of Exceptional and Semaphore who has won 8 of her last 11 starts, will be far too good for her opposition.
Albion Park – Race 6 – Box 8 – Digital Magic
Group One National Futurity winner Digital Magic trialled 30.26 last week at her first look at Albion Park and is a last start winner from box 8. Trained in New South Wales by Mick Abbott, he has sent this daughter of Digital ~ Surprise Attack to the capable hands of Michelle Stella for the Queensland Futurity series. The winner of her last 5 starts, Digital Magic can handle a wide draw and should win this.
Albion Park – Race 7 – Box 1 – Next Top Model
The Christine Robartson trained daughter of Surf Lorian ~ By Request had no luck last week at Ipswich off this same draw, when severely checked and falling on the point of the first corner as she was about to push through and go to the lead. Have to assume if Robartson's are starting her that she has has pulled up okay from that run. Has a stack of early pace and with the top two fancies badly drawn, Next Top Model could be the knockout dog at odds.
Angle Park – Race 6 – Box 1 – Romrod
The winner of 10 races from 25 starts with 7 placings, Romrod looks particularly well drawn in this race with main opposition Scull Murphy drawn out in the 8 box, the same box he failed to flatter from last week. Romrod has had 10 starts at Angle Park for 5 wins and 4 placings and has exited the 1 box 5 times for 3 wins and 1 placing, with a personal best of 29.98. Not the best dog in the field but pretty handy all the same and drawn to advantage.
Angle Park – Race 9 – Box 8 – Altitude Bale
Happy to back up here on one of last Monday's winners, Altitude Bale. Exiting box 1 on Monday night Altitude Bale ran a respectable 30.32 after overcoming some interference and has now had 6 starts in SA for 2 wins and 2 placings since being sent over from Victoria. Exited this box the start prior for a good Gawler win and can see him winning again here.
Free $50 Bet At Sportsbet
Remember if you like any of our Tips and want to get your punting account kick started, all our readers are able to take advantage of our Free $50 Bet offer for anyone that is able to open a new account with Sportsbet. Just open a new account at Sportsbet from any of our links and you can be betting and winning for free on us.
Don't Like Our Tips? Lay Them At Betfair
If you think our selections can't win, you can make money by betting against us, laying the selection at Betfair. Follow any of our Betfair links to open a Befair account now and get a Free$50 Bet to put our greyhound Tips to the test.
NTBBA File (Never To Be Backed Again)
Me Boss (New South Wales)
Bikini Beach (Queensland)
Autumn Honey Bee (New South Wales)
Teaman Titch (Victoria)
Facial (ACT/New South Wales Australian Racing Greyhound Specials (Follow Up On Them Next Start)
Special Sign (Albion Park)
Physical (Dapto, Bulli, Richmond)
Punk Appeal ( > 600m races)
Cyclone Ned (Victoria)
Uno Express (Victoria)
Tearaway Tanya (New South Wales)
Sardius (Victoria – short races / wide draws)
Lochinvar Polo (New South Wales)
More Greyhounds News