Greyhound Racing Tips For Thursday 17th September 2009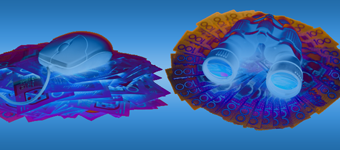 Welcome to Australian Racing Greyhound's Greyhound Racing Tips for Thursday 17th September 2009 with Tips tonight from Sandown Park (Victoria), Dapto (New South Wales), Albion Park (Queensland), Angle Park (South Australia) and Mandurah (West Australia).
With tonights Greyhound Racing coming from Sandown Park (Victoria), Dapto (New South Wales), Albion Park (Queensland), Angle Park (South Australia) and Mandurah (West Australia), lets just recap our track advice for those tracks.

Sandown Park is considered one of the best two turn tracks in the country and plays reasonably fairly, although there is a slight bias towards railers and greyhounds on the speed.
Dapto is a track greyhounds either handle or they don't. Favouring early speed greyhounds over all distances, it is one of the few tracks in Australian Greyhound Racing where dogs can race extremely wide and still make ground. Look for greyhounds with exposed form on the track.
Albion Park was the first track in Australia to move to the finish-on lure system and it is definitely the better of the two Queensland TAB tracks. A lack of depth in a lot of races can cause upsets at Albion Park when favourites are over-rated or suffer interference. Tread warily when betting on the corner start 600m races; and the 700m races will often throw up odds-on favourites that have alot of weakness about them.
Angle Park is all about leading to the first corner, class dogs will knock up winning in South Australia as their is a definite lack of depth, even at higher grades. Again be wary of betting in 600m and 700m events at Angle Park as in many cases it is just the last throw of the dice for connections and there are very few genuine stayers.
Mandurah can be a punters graveyard, the 492m distance, 647m distance and the 302m distances are corner starts and even the 405m start is only a short run before the corner. Good beginners are decidedly advantaged as are the red boxes over all 3 shorter distances.
Sandown Greyhounds – Race 7 – Box 1 – Cyclone Ned
Cyclone Ned is a handy enough greyhound who has some fast times to his name including a 29.69 effort here last month from box 5. Has a good box 1 record and just needs to dodge New Model early. Best chance is to lead all the way so must kick up on the inside and take control to win but has won 5 of 16 here with 2 minors and has been racing consistently against better company.
Sandown Greyhounds – Race 10 – Box 8 – Skaise
Skaise is a Jason Thompson trained import from Northern NSW who put together a heat and final win at Ballarat at first two starts in Vic. Times on both wins were good and has won well at Lismore before so should handle the two turns. Has a good box 8 record and might pay to follow.
Dapto Greyhounds – Race 3 – Box 6 – Shane's Dilema
Shane's Dilema began his career like a whirlwind with 3 good winds at Gosford in 30.49, 30.37, and 30.21 before going like a dromedary at his 4th start finishing second last. Has had a nice break from racing now and have to take on trust tonight. Handles wide draws and is quick early. Should be suited to this track and the West's wouldn't be starting here if he wasn't right.
Dapto Greyhounds – Race 5 – Box 4 – Three For Ten
Stick with Three For Ten who is now 3 from 3 in race track performances. Won her first two here in 30 dead and then 29.94. Translated that form to The Gardens for a 29.99 win, leading all the way for the third time and looks to be one of the most promising bitches in training. Back on Dapto tonight and this daughter of Surf Lorian~Arica Bella should make it 4 from 4.
Group 3 Dapto Leagues Club Maiden Final – Dapto Greyhounds – Race 6 – Box 3 – Brisk Miss
Brisk Miss went around at nice odds last week with our followers on board and the key to that race was that she was boxed to lead. Tonight in the Group 3 final she is again boxed to lead and with the favourite boxed wide with speed around him. Fancy she might be able to catch a break on the field and if that happens only a small improvement on last weeks 29.99 win will be enough to see her home.
Albion Park Greyhounds – Race 3 – Box 1 – Berella Rihanna
Last chance for Berella Rihanna tonight. Has looked the winner at a few starts recently but has let us down. Gets her closest draw to the rail for some time and should be able to put a poor runs of outs behind her tonight. Has a PB of 30.25 here and faces an ordinary race. If she can't win this, she won't be winning any time soon in town.
Albion Park Greyhounds – Race 4 – Box 1 – Drifting
Victorian trained Drifting is on trial her for next week's Marathon race. About 2 decades ago there used to be a Marathon circuit that ran around Northern NSW and South East Queensland and used to have a huge following. Good to see Brisbane Greyhounds resurrect the Marathon as a true test of stamina and with several greyhounds including Seminole looking ideal candidates for the distance test, next weeks race should be a cracker. Drifting is a nice style of greyhound for the marathon but will need to be handy all the way to win this. Might just have class edge on the others though.
Albion Park Greyhounds – Race 7 – Box 1 – Pop Culture
Pop Culture gets another rails draw at Qld greyhound HQ and we've followed this greyhound enough to know what happens then. Had a short letup and returned to racing with a 30.76 Ipswich win last week and has won 5 of 16 here with a PB of 30.27. The scratching of Rail Raider on his outside gives him plenty of room to move early.
Don't Like Our Tips? Lay Them At Betfair
If you think our selections can't win, you can make money by betting against us and laying the selection at Betfair. Follow any of our Betfair links to open a Befair account now and put our greyhound Tips to the ultimate test. Betfair is also the only site that allows you to get set at Fixed Odds on all greyhounds races Australia wide.
Australian Racing Greyhound Dog House (NTBBA – Never To Be Backed Again)
Me Boss (New South Wales)
Bikini Beach (Queensland)
Autumn Honey Bee (New South Wales)
Teaman Titch (Victoria)
Sculpted (South Australia)
Miss Opie (Victoria)
Birthday Boy (Victoria)
Australian Racing Greyhound Kennel
Uno Express (Victoria)
Monique's Doll (New South Wales)
More greyhound news