Greyhound Racing Tips For Friday 18th September 2009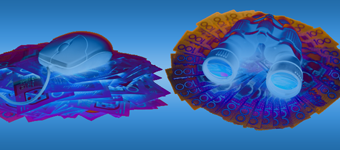 Welcome to Australian Racing Greyhound's Greyhound Racing Tips for Friday 18th September 2009 with Tips tonight from The Gardens (New South Wales), Traralgon (Victoria) and selected races from Mandurah (West Australia).
Last week, Traralgon stayed put in their twilight timeslot which means half the country missed the Traralgon Cup heats. But for those that missed it Graeme Bate trained three through to the final with Dyna Forte running a near record, only to be upstaged by Karen Leek's Din's Son who went .01 second better running 29.50, just .04 second outside Keeko Bale's track record. Unfortunately after the draw all the Bates trained runners drew next to each other in the squeeze boxes and Din's Son drew the outside in 8. Geoff Mitchell's Wangaratta Cup winner Remo Rubik has ended up favourite drawing box 1 after a 29.75 heat win.
Some very nice collects last night in the Tips offered last night with another 20% plus profit, snaring 5 of the 8 winners with Drifting paying the best of them at Albion Park, paying in excess of $4 as Sportbset and Iasbet.

The huge profits flowing back to our readers just supports the theory that if your paying for Tips, or following Tips from another source your wasting money. Life's too short to lose money; bet big, win big and enjoy life by following our Tips.
Sportsbet is still offering a free $50 bet without deposit is you enter the Sportsbet Free Bet code 27110 and you can get an Iasbet Free Bet of $100 if you deposit just $50 and place it on one of our Tips or your own selection.
With all this high Greyhound Racing action tonight with Greyhound Racing coming from The Gardens (New South Wales), Geelong (Victoria), Richmond (New South Wales) and selected races from Mandurah (West Australia), lets just recap betting advice for those tracks.
The Gardens is one of New South Wales' newest tracks and now the sole home of the NSW NCA. The track strongly favours early speed dogs but the 413m races should be avoided at all costs as they are decided more by interference than ability.The 515m races are worth betting on but the inside 3 boxes are all favoured and even good dogs will find it hard to cross from wide draws. The 600m trip, being a corner, start can often pose a difficult greyhound betting option and the inside box is a huge advantage. Few races are run over the 715m journey.
Traralgon race over the frou race distances of 298m, 513m, 658m and 730m. The 298m events are too hit and miss to be productive punting opportunities and the two staying distances are used rarely and often attract poor fields when they are. Only the 513m distance is viable, but Traralgon is a track that greyhounds either like or hate due to is narrow track width and unusually dark loam tack surface. Like most two turn tracks the inside box is favoured over the 513m distance, followed by the 8 box and then the 2 box. Those three boxes account for almost half of all the winners, so betting outside them is a wealth hazard.
Mandurah can be a punters graveyard, the 492m distance, 647m distance and the 302m distances are corner starts and even the 405m start is only a short run before the corner. Good beginners are decidedly advantaged as are the red boxes over all 3 shorter distances. In the 302m races box 1 is a huge advantage and the same box features as prominently over the 405m, although the inside 4 boxes all perform well. Over the 492 distance box 1 is again a big advantage as is box 2. Over the 647m there is a very slight preference to the squeeze boxes, 3,4,5 and 6 but it is marginal.
Traralgon Greyhounds – Race 4 – Box 1 – Early Prize
Early Prize looks like they've won the early prize once the scartching came in for this race. Sitting up nicely in box 1, Early Price won't have to contend with much traffic from the boxes, with greyhounds in boxes 2 and 3 vacant and boxes 4-8 full. Has won 4 from 20 with 7 minors here and has a PB of 29.81. Did win here 3 starts ago from box 8 but can handle an inside draw as well. Should have little trouble leading.
Traralgon Greyhounds – Race 5 – Box 2 – Ando's Octane
Ando's Octane has won 5 of 9 starts so far with wins at Sale and here. Has run 24.79 best at Sale and won here in 17.24 over the shorts. Doesn't lack any early pace and should lead from box 2. Will need to get a nice break to get home first but should be able to acheive that.
Traralgon Greyhounds – Race 6 – Box 1 – Ashlee's Patch
Ashlee's Patch is ideally drawn to add to her 4 wins here from 8 starts. Has started from box 1 12 times for 5 wins and has a PB of 29.67. In the good hands of Peter Giles and did put 2 wins back to back here a few starts ago before finishing second behind Remo Rubik in last week's cup heats.
Group 2 Traralgon Cup Final – Traralgon Greyhounds – Race 8 – Box 1 – Remo Rubik
Pretty handy field for a provincial cup final and is alive with chances. If Velocette or Turanza Bale decide to jump they'll win and probably run the record but how do you decide when they're going to do it? Din's Son is not badly boxed out in the 8 and is unbeaten at the track but probably doesn't quite have the early pace to cross this field. Remo Rubik won the Wangaratta Cup for Geoff Mitchell earlier in the year beating El Galo and did a nice job last week leading all the way from box 3 in 29.75. Has won 3 of 4 starts from box 1 and 2 from 3 on the track. Not a long way ahead of the rest but with the advantage of box 1 should get home, if Turanza Bale or Velocette don't claim the race for themselves.
Richmond Greyhounds – Race 3 – Box 6 – Queen Rose
Queen Rose has really taken to middle distance racing with wins at her past 2 starts here and at The Gardens. Has led all the way at both those starts and ran a quick 35.60 here on Monday afternoon. Has won 8 of 26 starts and is in the good hands of the Sultana family. Will lead and win again.
Richmond Greyhounds – Race 5 – Box 2 – Goodesy
Rising star Goodesy fronts up for his first two turn start here after 5 unbeaten runs at Bulli and Appin. Got down to 26.21 at Bulli and the experienced John Finn rates the greyhound very highly so is probably capable of a low 30's run here on his home track at Richmond. Will win this race by panels, won't be an attractive price but you need to tune in to see if this son of Collision~Frosty Fruits can live up to the hype and tilt Sand Burner's newly set track record of 30.17.
Richmond Greyhounds – Race 8 – Box 5 – Fancy Ace
Fancy Ace is another of the Collision~Flash Fancy litter that are winning everywhere at present. Has won 4 of 5 career starts so far here and at Bathurst. Has run as fast as 30.76 here at Richmond and has led all the way at most of those wins. Should be able to lead again tonight and add another win to this fabulous litter racing at present.
Free $50 Bet At Sportsbet
Take advantage of our $50 Free Bet with Sportsbet. Just open a new account at Sportsbet from any of our links and you can be betting and winning for free on us. Use Sportsbet Bonus Code 27110 when signing up for a $50 Free Bet.
Free $100 Bet At Iasbet
Sign up at Iasbet and use the Iasbet Promo Code ARG100 and you can get a Free $100 Bet on us. Just open a new Iasbet account from any of our links, use the Iasbet Bonus Code ARG100 when registering, deposit $50 and have a $50 bet, and your account will be credited with a $100 Free Bet with in 24 hours.
Don't Like Our Tips? Lay Them At Betfair
If you think our selections can't win, you can make money by betting against us and laying the selection at Betfair. Follow any of our Betfair links to open a Befair account now and put our greyhound Tips to the ultimate test. Betfair is also the only site that allows you to get set at Fixed Odds on all greyhounds races Australia wide.
Australian Racing Greyhound Dog House (NTBBA – Never To Be Backed Again)
Me Boss (New South Wales)
Bikini Beach (Queensland)
Autumn Honey Bee (New South Wales)
Teaman Titch (Victoria)
Sculpted (South Australia)
Miss Opie (Victoria)
Birthday Boy (Victoria)
Australian Racing Greyhound Kennel
Uno Express (Victoria)
Monique's Doll (New South Wales)